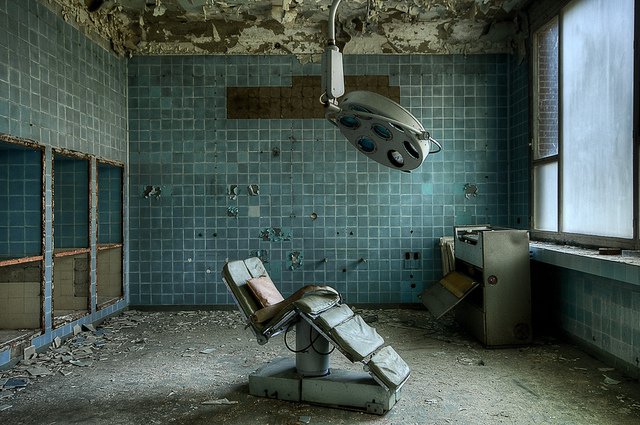 Earlier today we posted a series of photos on the themes of Abandonment and Urban Decay (uplifting stuff wasn't it). I thought it might make a good theme for this weeks photography challenge too.
While not everyone will have an atmospheric abandoned factory to race out and photograph – hopefully it's a theme that with a little imagination everyone can participate in.
Perhaps there's an old abandoned building in your area?
Perhaps you've got something around the house that has been lacking attention (some old gym equipment in our garage springs to mind)
Or perhaps there's something more symbolic that springs to mind that you could photograph?
It's totally up to you – and we're not going to judge you for what you photograph. The main thing is to get out and use that camera and show us what you end up doing!
Once you've selected the 'Abandoned' image that you'd like to share – upload it to your favourite photo sharing site or blog and either share a link to it or – embed them in the comments using the our new tool to do so.
If you tag your photos on Flickr, Instagram, Twitter or other sites with Tagging tag them as #DPSABANDONED to help others find them. Linking back to this page might also help others know what you're doing so that they can share in the fun.
Also – don't forget to check out some of the great shots posted in last weeks challenge – Street Photography challenge where there were some interesting shots submitted.
Post originally from: Digital Photography Tips.
Check out our more Photography Tips at Photography Tips for Beginners, Portrait Photography Tips and Wedding Photography Tips.
Abandoned: Weekly Photography Challenge