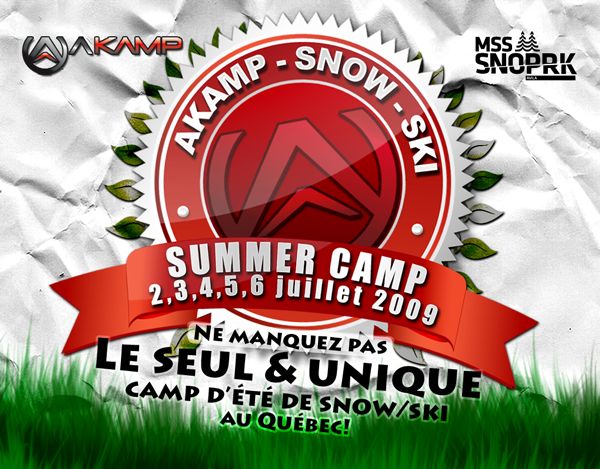 The second edition of
the summer ski and snowboard camp will be held on the MSS snowpark at Mont Avila
from July 2 to 6. This camp created for kids and teens (please note
that children under 18 must have signed parental consent to
participate) with knowledge of basic ski and snowboarding techniques.
The
package includes: private access to the park, many door prizes as well
as the possibility of access to the Mont Saint-Sauveur Water Park at a
cost of $20/day.
For more information and to register please visit: http://www.akamp.ca or contact us at 450.275.3111.
�The 2008 session in pictures
This summer, the super wave pool will be open periodically and reserved exclusively for… surf lovers!!!