Words & photos by Nadia Samer
Video by Zac Moxley
The AFP World Championships Big Air Finals went off with a bang (literally) tonight in Whistler, BC. 27 men would go through eliminations and only five of the 11 invited women elected to compete as many had issues clearing the massive booter along with some injuries that were sustained during slopestyle finals yesterday. Conditions were cloudy and rainy, but that didn't appear to hold any of the competitors back from throwing down in what was an extremely exciting show for a massive crowd of 15,000 that gathered in Whistler village to take in the action.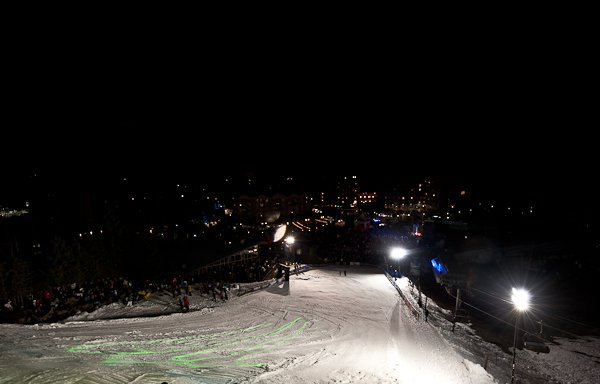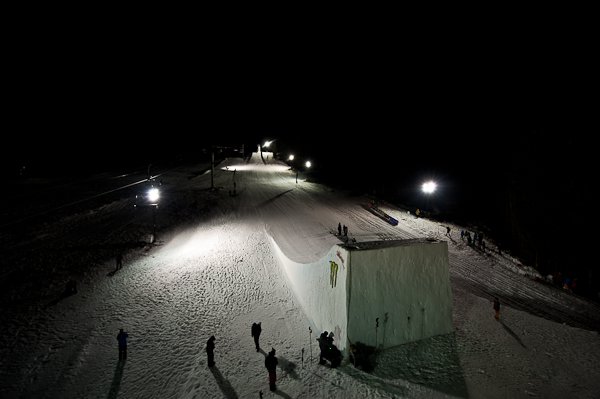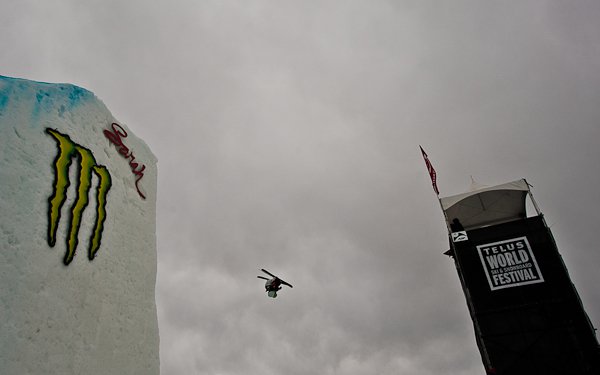 Eight men of the 27 would advance from the rain-soaked eliminations to finals, and when it was all said and done yesterday's slopestyle winner Gus Kenworthy (who has been on an absolute tear over the past month) found himself on top of the podium once again. Gus landed a double cork 1620 tail grab on his second run after crashing on his first attempt and is now the owner of a new Chevrolet Sonic.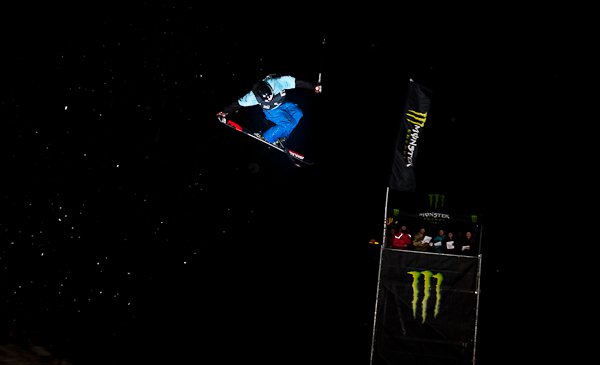 Gus Kenworthy
In second place was Vincent Gagnier, who stomped double bio octograbs on both his finals runs, blowing the crowd away. Russ Henshaw, who missed the podium yesterday by a miniscule margin found himself in third place tonight with a super lofty double cork 1080 mute to japan grab taking it deep down the landing.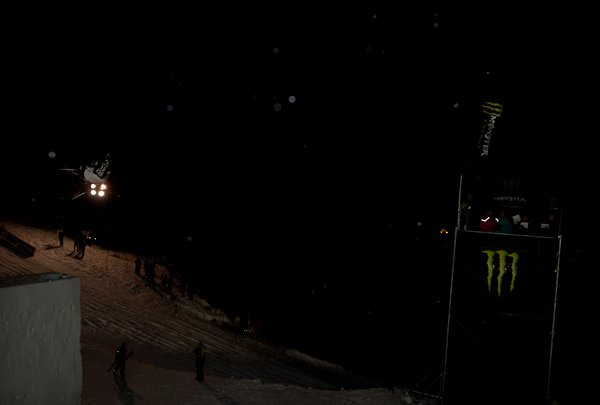 Vincent Gagnier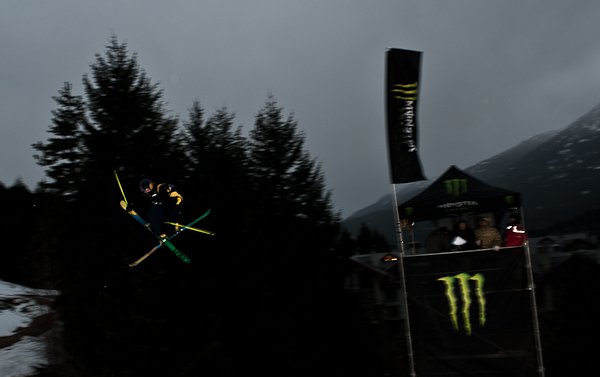 Russ Henshaw
And just missing the podium in fourth was Bobby Brown, who laid down super stylish double cork 1260's while James Woods ended up in fifth with a switch double cork 1080 octograb.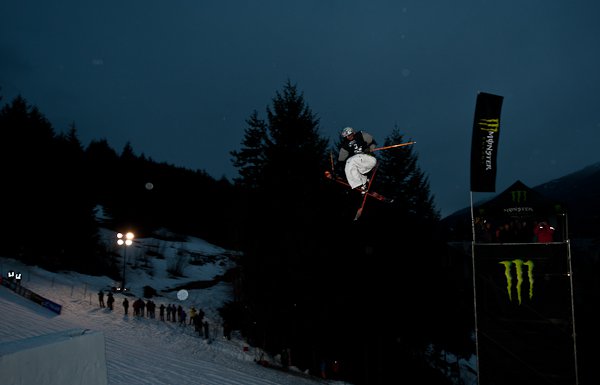 Bobby Brown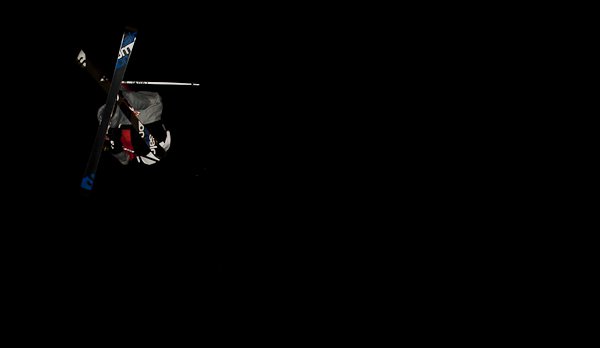 James Woods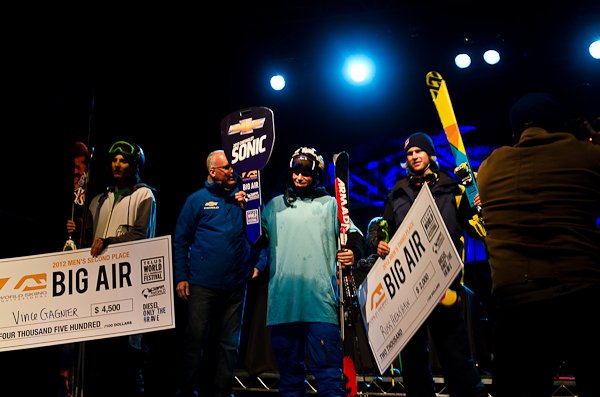 Men's podium
Men's Big Air Results
1) Gus Kenworthy - 95.6
2) Vincent Gagnier - 94.2
3) Russ Henshaw - 92.8
4) Bobby Brown - 91.4
5) James Woods - 90.0
6) Torin Yater-Wallace - 89.0
7) Alexi Godbout - 88.6
8) Kai Mahier 80.8
To see how this event affects the AFP World Rankings, go to afpworldtour.com.
On the ladies' side of things, Emma Dahlstorm picked up the victory with a super crisp, stylish 360, while Eveline Bhend placed second with a flatspin 540 that she didn't land cleanly enough to take home the win.
Emma Dahlstorm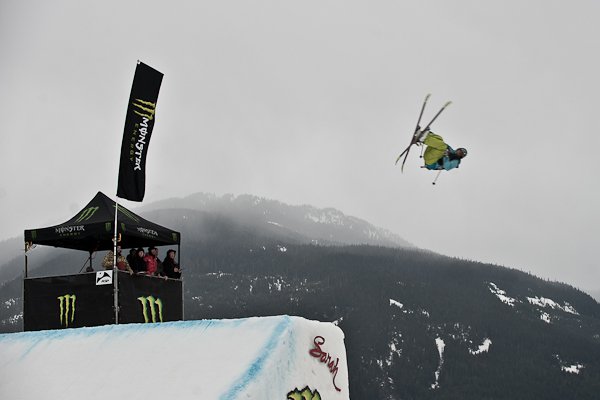 Eveline Bhend
Rose Battersby found herself in third after throwing down a nice 720, but also had some issues on the landing. As previously mentioned, many of the other ladies had issues clearing the massive booter and pulled out due to injuries sustained during yesterday's slopestyle finals.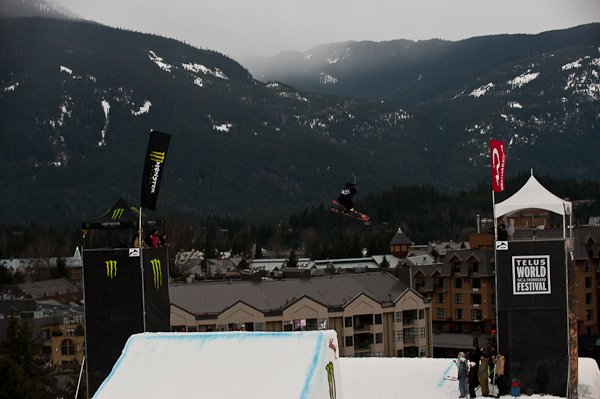 Rose Battersby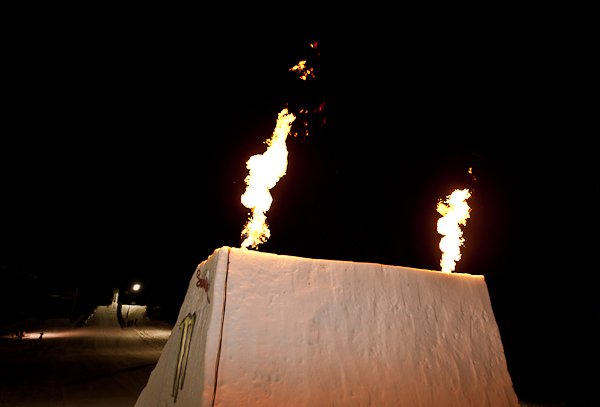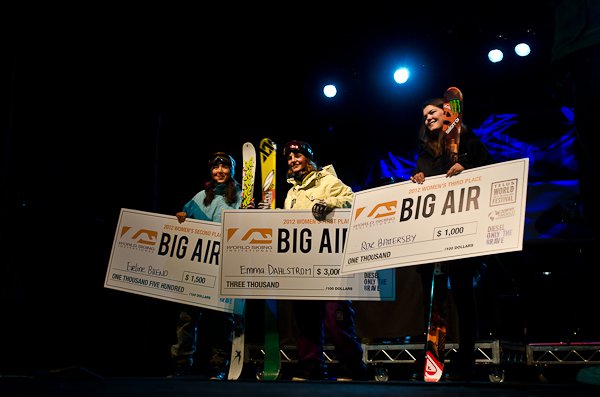 Women's Podium
Women's Big Air Results
1) Emma Dahlstorm - 67.4
2) Eveline Bhend - 62.4
3) Rose Battersby - 45.2
4) Keltie Hansen - 36.0
5) Annalisa Drew - 31.0
To see how this event affects the AFP World Rankings, go to afpworldtour.com.
AFP World Championships Big Air Highlights
Stay tuned for more coverage from the AFP World Championships during the Telus World Ski & Snowboard Festival, which concludes on Sunday with Men's and Women's Superpipe Eliminations and Finals!