Well, It's been a busy few weeks for both myself…and pretty much everyone here at Liberty! So while pro-riders like Dave Lesh have been throwing it down in Europe (nice blog Dave!), our Canadian riders have been holding it down across the country,winning contests, and filming…and shooting. All the while, I've been slacking, not sending you guys updates…so here's your chance to check in on Carl Fortin, Ben Wannamaker, Sam Lagrange & Dom Laporte Cote.So why don't we start with our boy Carl! Last week he made the trip out to Mount Washington on Vancouver Island to compete in the After Dark Invitational…and threw done huge, winning the Big Air (thanks Yuri for letting me borrow a couplepics!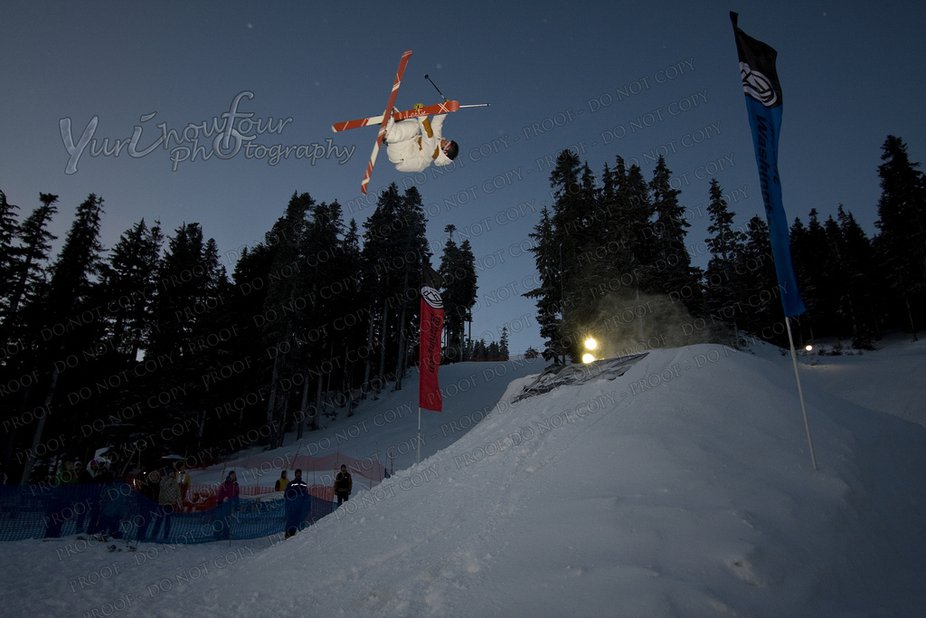 Then as most of you know, last week Whistler got pounded with over 120 cm of fresh snow….so Carl pulled the 187 Helix's out and took full advantage.
ohhhhh so much snow!
Stay tuned for Carls next edit…going to be dirty!Carl's fellow Whistler Rider Ben Wannamaker also took advantage of some decent snow to break out the cameras and shoot. He also had a little trip down to Cali, picked up wins at a big air & rail-jam at Hemlock. Atta boy!
Back in the East, Liberty & Magik4 rider Dom Laporte rolled into Collingwood for the Telus Triple Challenge. If you've never been before, put it on the calender…always a ridiculous party (as Jason's article showed…and by the way, thanks Jason for letting me steal a couple pics!).And while the party scene is over the top, the boys also found some time to get some skiing in – so big props to Dom Laporte Cote for winning the Big Air in the pro division. Looks like they had agood time!
Then back in the Belle province...Sam Lagrange was shooting like crazy. Ya gotta check out this sick little edit that Sam put together for us using his fancy go-pro camera…pretty dirty! http://slagrange.blogspot.com/Sam also brought out the camera and sent over these picstoo. Thanks buddy, looking good!
And stay tuned to for a mid-April update as Sam will be rolling into Sunday River to compete in the inaugural Dumont Cup for a chance to go head to head with Peter Olenick, Jossi Wells, Tom Wallisch & Simon himself…good luck dude!Big thanks to Jason Mousseau, Stewart Medford, Yuri howfour and others for the pics!We'll also be back in touch soon with some news from Europe,and around the world!Peace!SDGEndFragment