Cover: Daniel Bacher sending a fattie to flat. All photos: Andoni Epelde
Chamonix. Arguably THE ultimate proving ground for skiers. The home of ski mountaineering, of inconceivable first descents and of pushed boundaries. A spot on a Quiksilver trip to this mecca was the cherished prize for entrants of the Young Guns video contest. And after watching the hundreds of videos from hopeful entrants, Sammy Carlson and the NS staff found our four lucky finalists: Simon Hillis, Jack Lovely, Max Hitzig and Daniel Bacher. Fast forward just a couple of weeks and our small crew found itself stepping off trains and out of cars under the shadow of Mont Blanc, eager for the week to come.
After a short night of introductions, it was straight to it for the boys. Jetlag forgotten, the first day included both big mountain lines, a first for 15-year-old Daniel Bacher and a hip jump session. Unfortunately, Simon took a heavy spill after hitting a track on just his second line, breaking his collarbone, humerus and a rib in the process. That put him out for the week and reduced the crew to three, doubly upsetting because you could instantly see how good he was on his sticks. The youngest of the guns, Daniel, 'won' the day with a dub 7 on the hip and impressive line choice for a complete big mountain novice, but from the start, the whole crew clearly had serious talent.
Daniel's first big mountain line
.
_
Day two was another jump day, which again favored the youngest of the crew. Daniel's slopestyle background shone through even when hitting jumps with soft landings. A bio 10 and then a dub 10 on the big BC jump, both stomped first try, showed just how good in the air this young ripper is. Jack Lovely was more understated, but his five blunt to the bombed-out, heavy snow landing was arguably the hardest trick of the day. Max Hitzig offered up a huge first try double-backie, laid out so hard he conked himself in the head with his skis and everyone had a killer day. It was only day two, but the crew had already started to bond by this point, stoking each other out and pushing each other to bigger and better. The end of the day cruiser laps saw the boys sending off sidehits into the unseasonal February slush.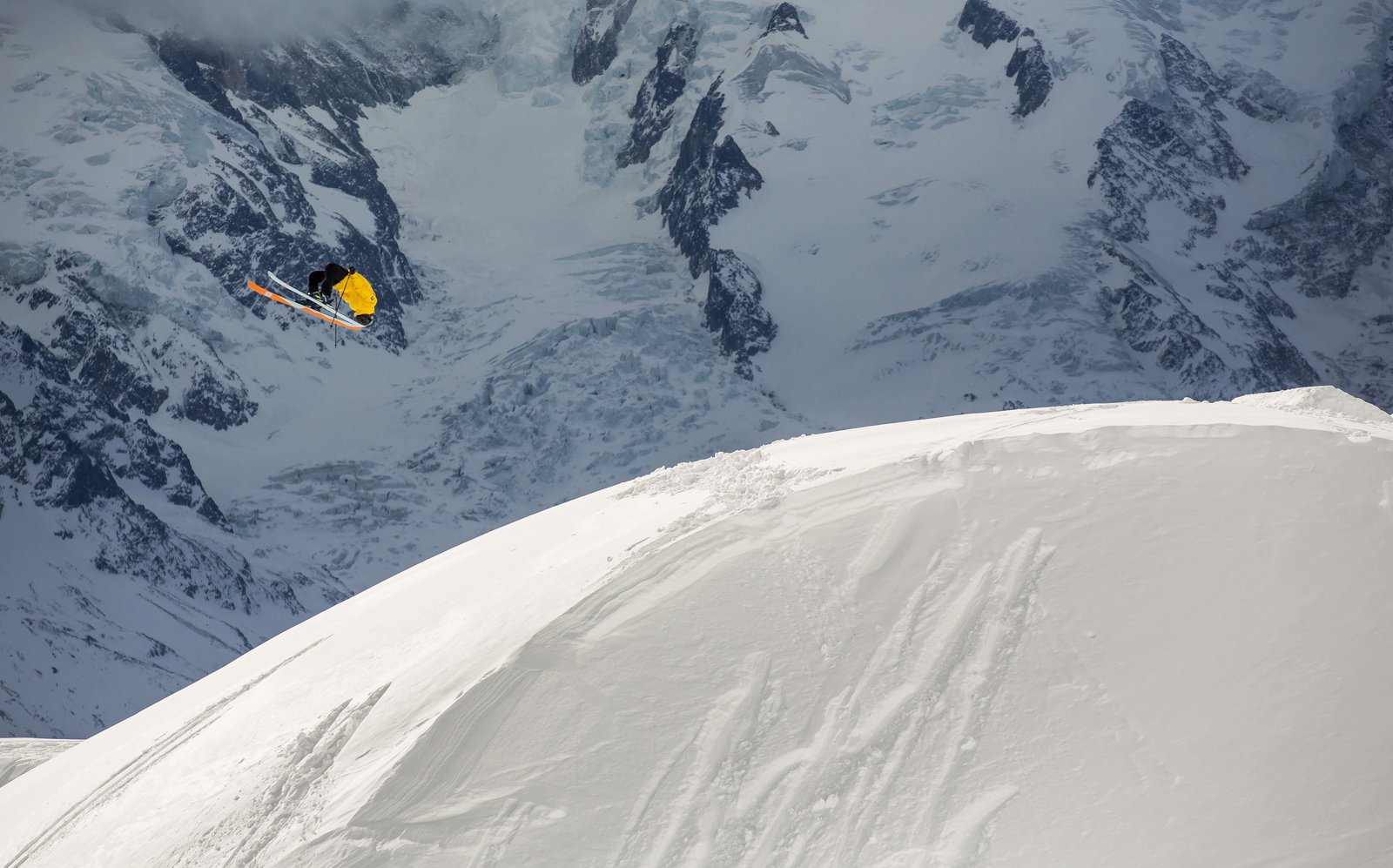 Max laying out a double backie about as far as it could possibly go
_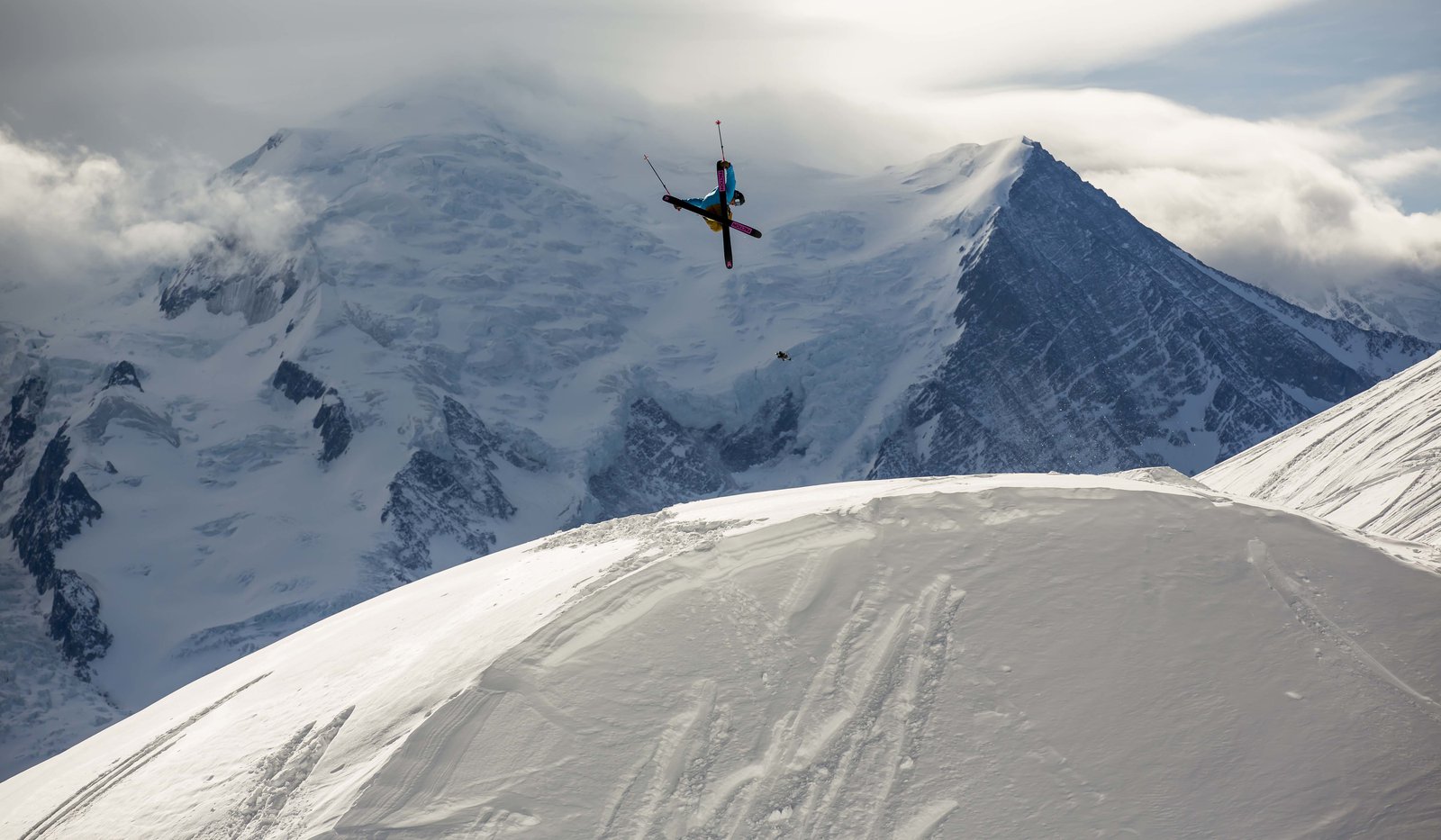 Big 5 blunt to switch sludge stomp from Jack
_
It was the crazy weather conditions that led to a big decision. The heli-day, scheduled for the final day of the trip was bumped up because of an incoming storm, and that after sessioning jumps for a couple of days, it was time for the crew to charge. Conditions were marginal at best, and the crew was dropped at the top of a 1500ft vertical ice face to start the day. Max Hitzig was first to drop and this was his time to shine. He charged down the couloir in question, opening the line and showing his impressive mountain skills, especially given his young age. When the crew moved to a softer, slushier south face, his line choice (and stomp-legs) stood out again with a unique choice of drops and tricks, including a massive stepover cliff drop to chunder field and a huge backie to flat landing. Jack and Daniel preferred to build a kicker at the top of the line and both impressed with switch hits, Daniel's perfectly stomped switch 5 a definite highlight. Sammy C stomped a beauty of a cork three on the same hit, even though he was in self-described chill mode. His tips for the young guns in all kinds of settings were clearly a highlight of everyone's week too.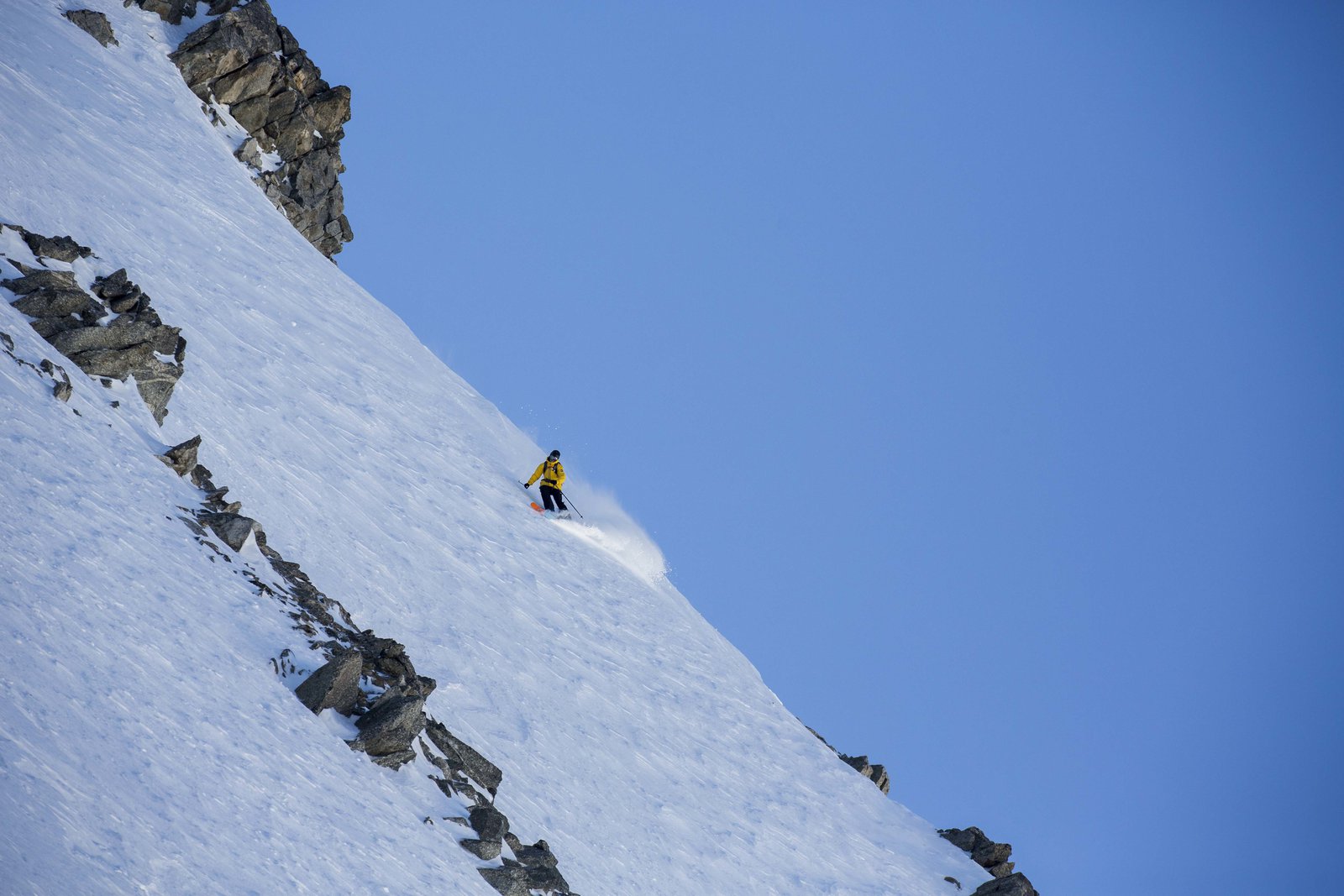 Max opening the north face on heli day
_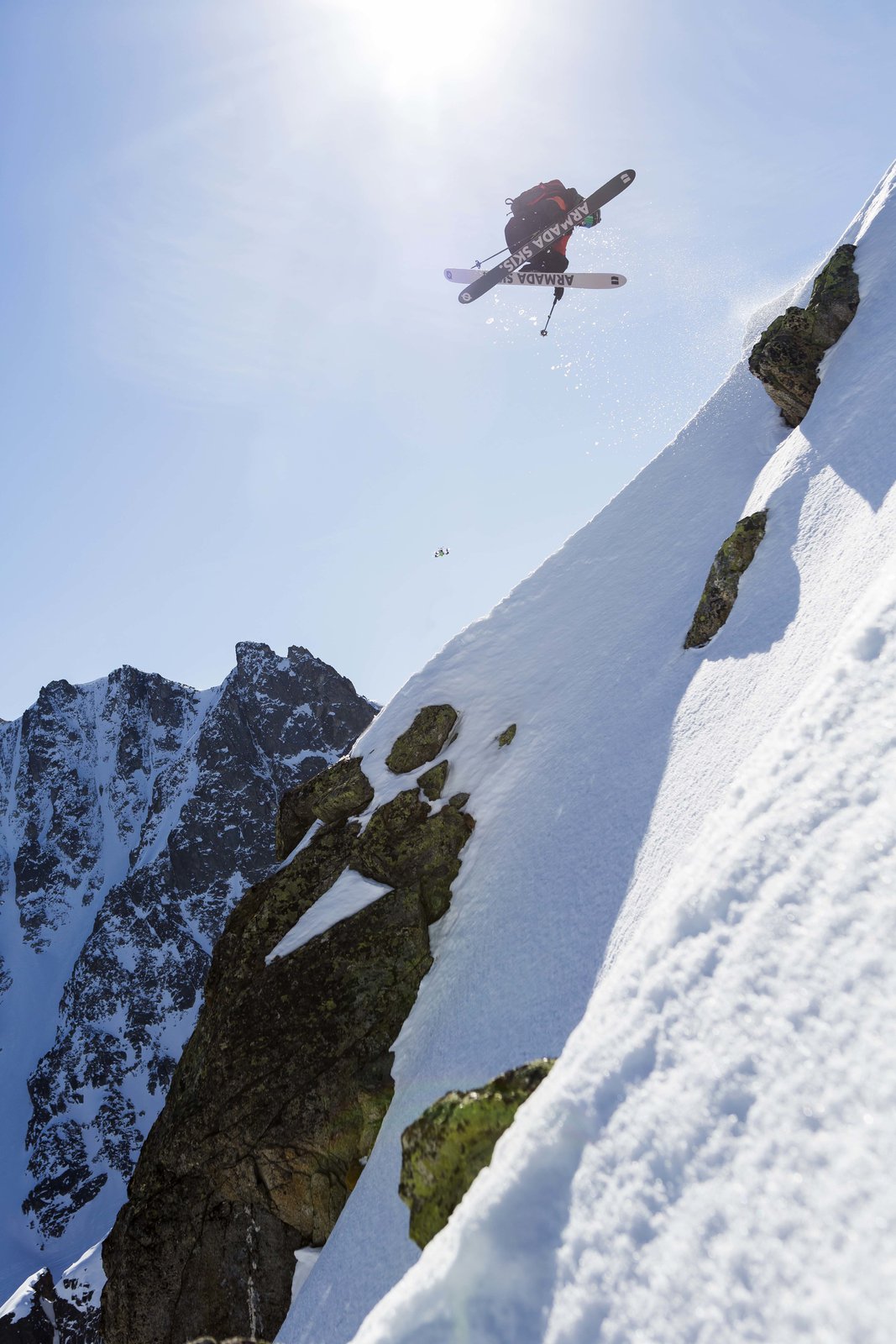 Sammy enjoying the south face slush
_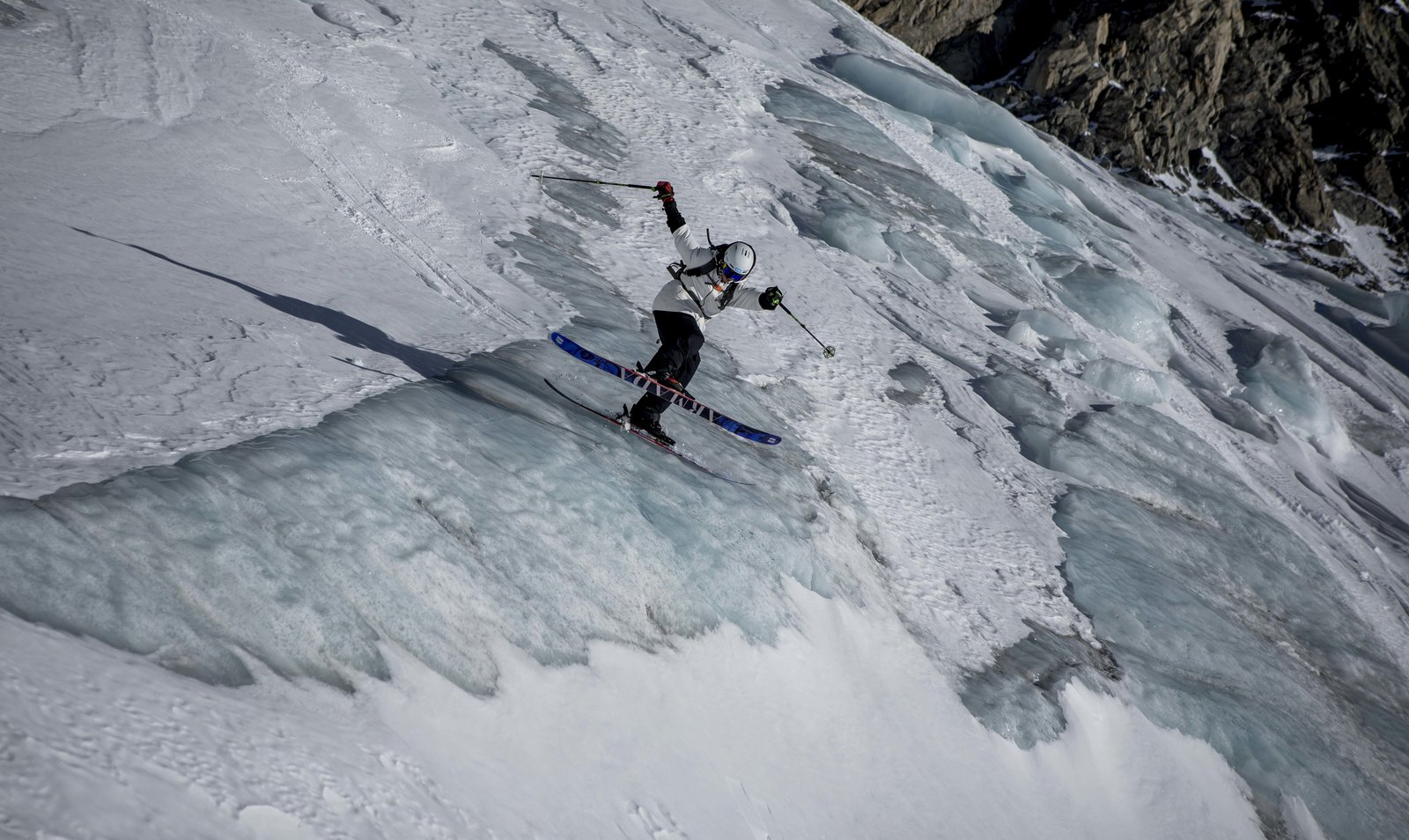 You can take the park skier out of the park, but...
_
Heli day, DONE
_
That evening the huge storm hit, bringing 100km/h+ winds, meaning that day four was a complete scratch. The snow arrived on the final day but it was slim pickings with all the lifts closed and seriously stormy conditions. That final shred was a fun one though. Jack, Daniel and I hit a wooden 'rail' by the side of a mountain pass a couple of times before we headed up to find some good pow to round off the trip. The crew headed to one final cliff band and Max Hitzig sent a couple of huge drops to literally flat landings, one of which Daniel also stomped, following Max's line. Then we found some fun tree lines off a random local t-bar to end the trip. The ensuing party shred, which included both Sammy and me, was the perfect way to round things out.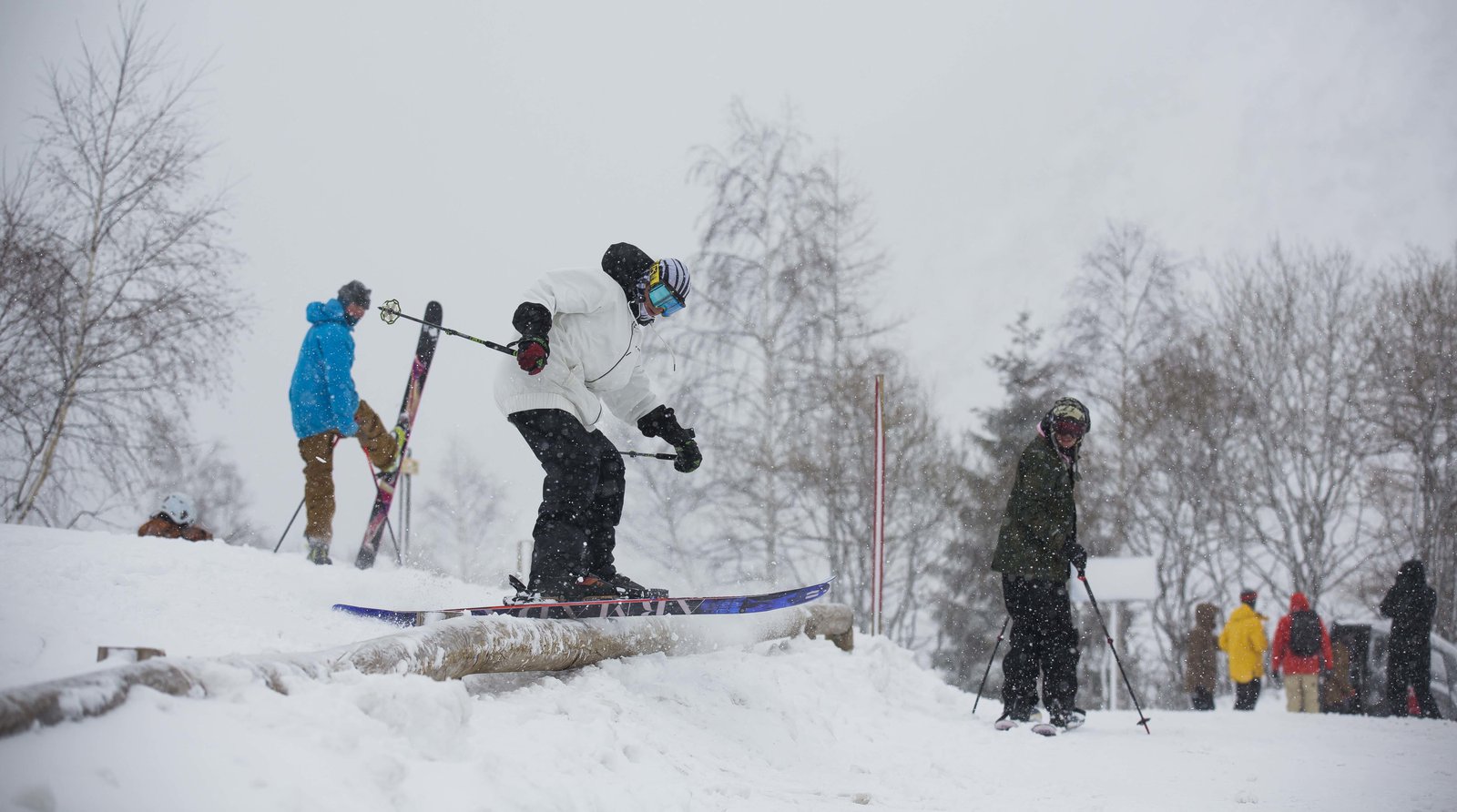 Daniel making the best of it
_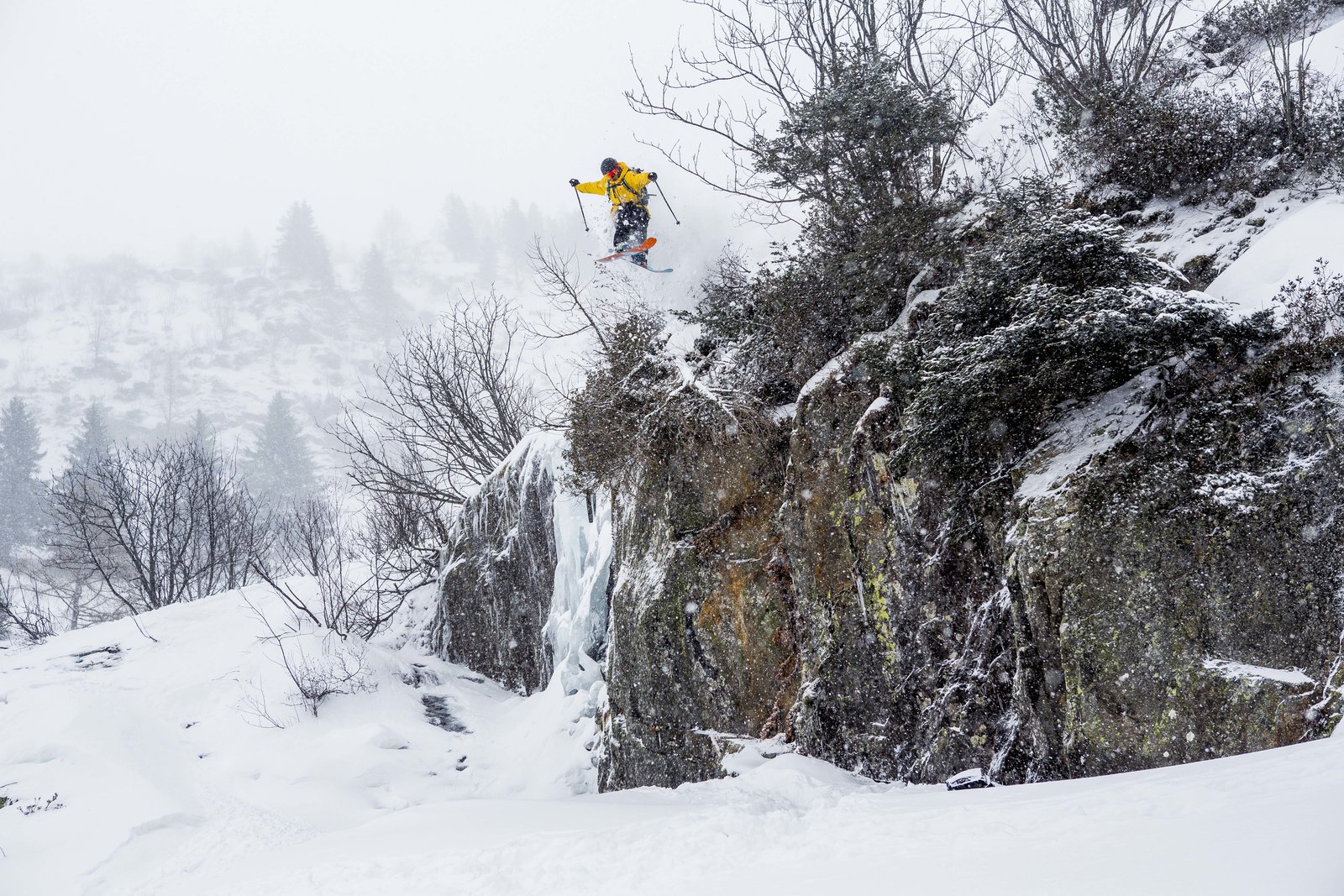 Max-imum send... to flat.
_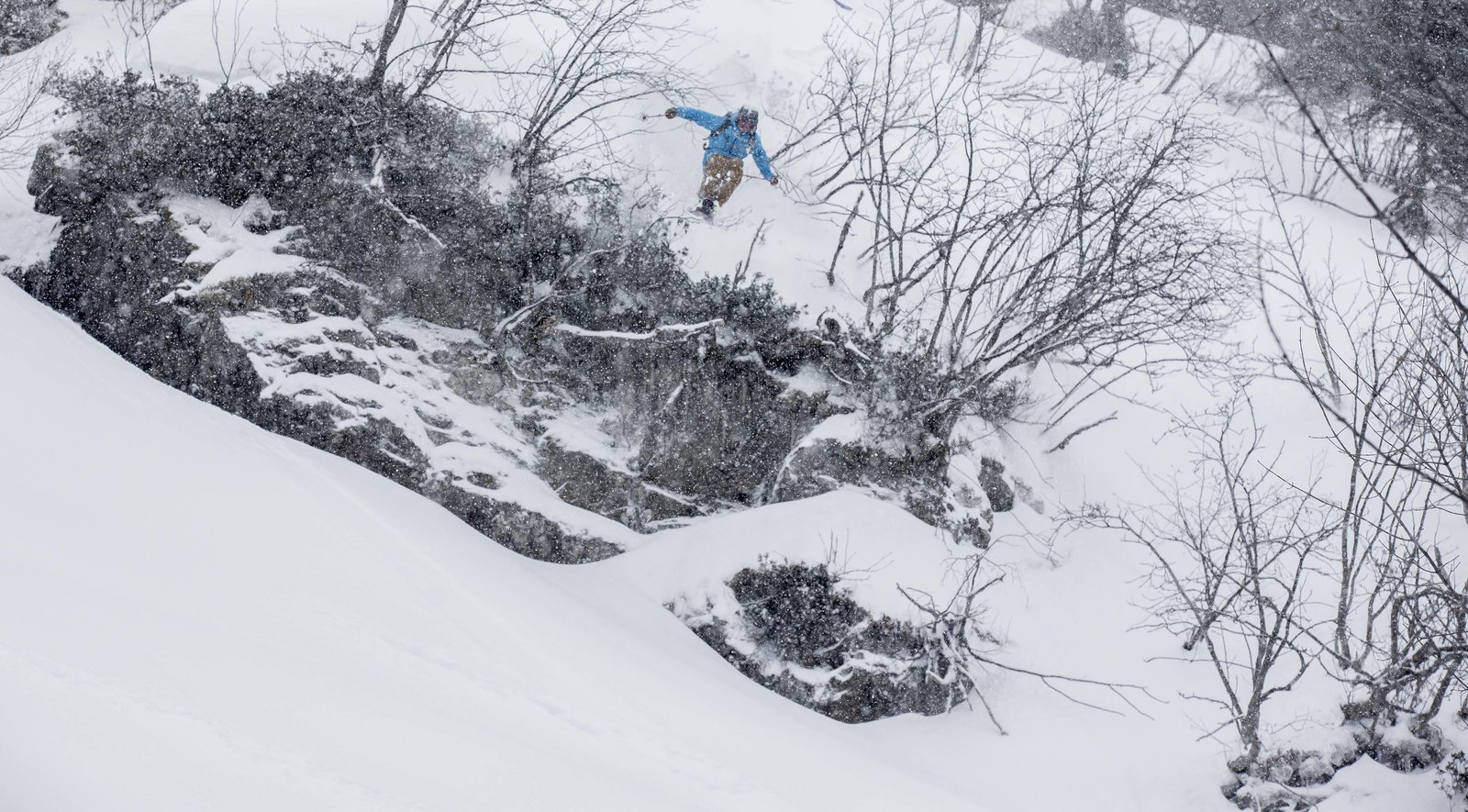 Jack styling through the trees
_
After a couple of laps of good vibes, it was time to pick a winner. It wasn't easy. Simon got hurt almost immediately, which kept him out of the running, but he's clearly a skier to watch out for. Jack had a great balance of tricks, big mountain chops, and style. Max led the field when it came to mountain knowhow and had an uncanny ability to stomp the seemingly unlandable. But ultimately, it was our youngest finalist, Daniel Bacher who stood out above all others. His OG style and insane skills in the air stood out immediately. But he was always ready to go, he was the guy who hiked the most jump laps and stomped the most tricks, the one who surprised us with his ability to ski lines, stomp cliffs and generally do it all.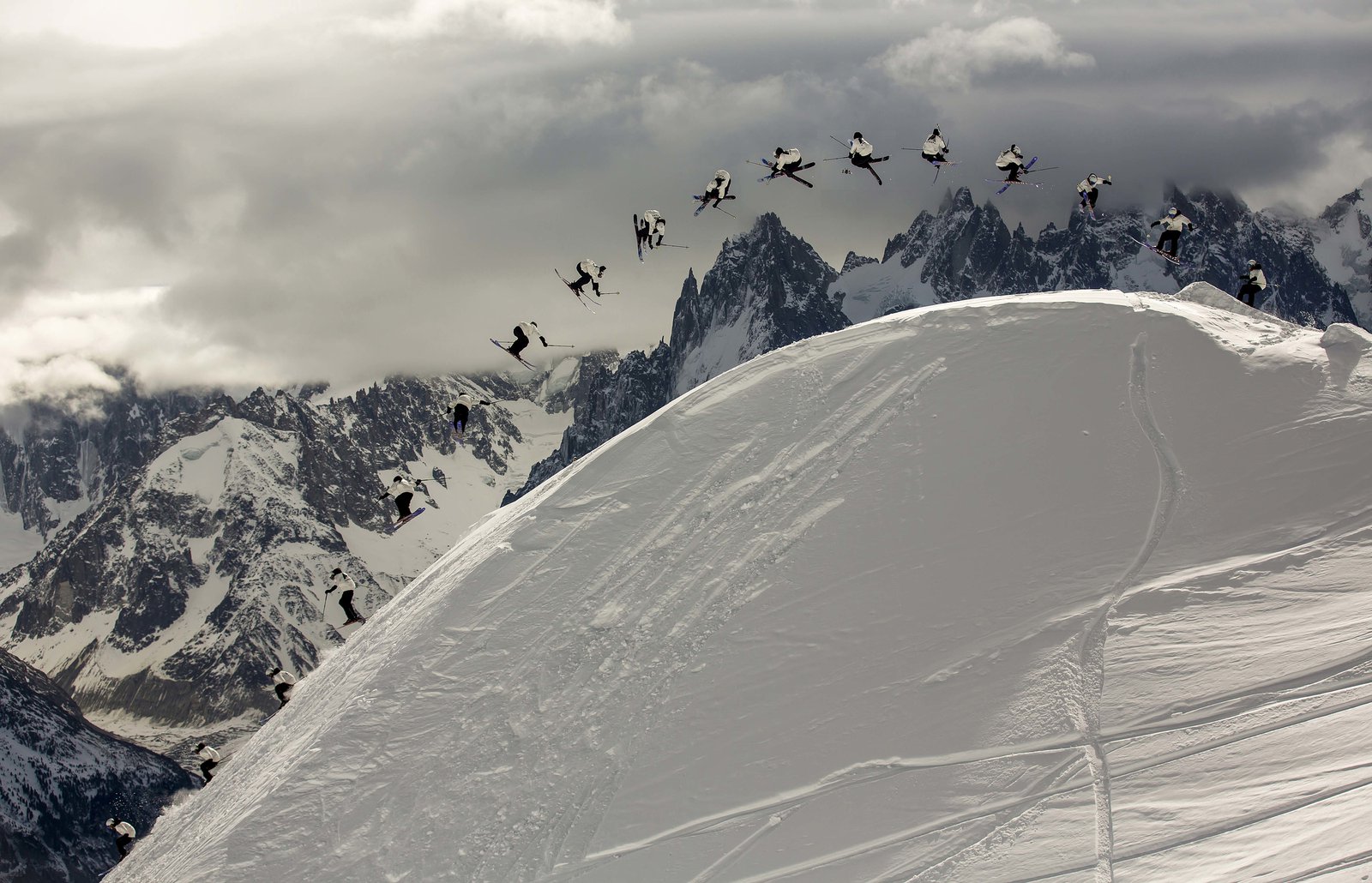 Daniel flying high over Chamonix...
_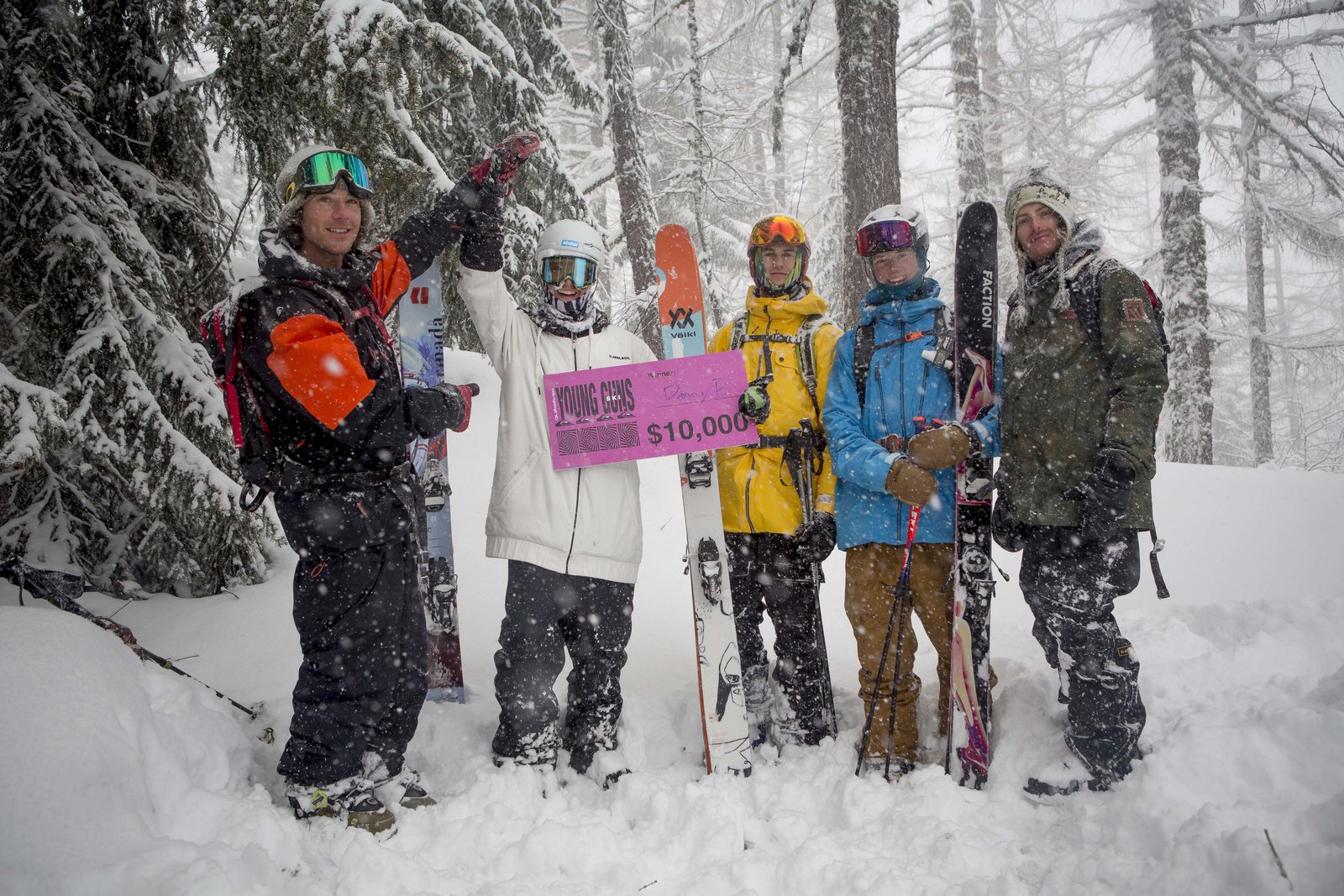 ...and taking home a big cheque.
_
He also has that infectious love for skiing that guys like Henrik have. He has great respect for the roots of the sport and a desire to learn from his idols, who include Sammy, Henrik, Phil, Tanner and more. Not only that but he's a grounded kid looking at the bigger picture. His plan for the $10k cash prize? Buy a car for his mum that he can use when he gets his license. His win was more than deserved, but this is just the beginning. Daniel Bacher is a name you are going to be seeing for many, many years to come. Perhaps most importantly, all four of the finalists had me stoked for the future of skiing, it's brighter than I'm sometimes prone to thinking. Check out the edit from the week below for more of the good times, and keep an eye out for all four of these young chargers, they all have what it takes.
https://www.newschoolers.com/videos/watch/957316/YOUNG-GUN-2020