Most of you won't know the name Richard Amacker the hard charger from Nendaz, Switzerland, Although this guy has been making some noise on the Freeride World Tour since winning the Chamonix stop on his Rookie year back in 2012. An injury whilst skiing in South America sidelined him for the 2013 season. But he came back strong in 2014 finishing 8th overall and a podium in Fieberbrunn. I got to catch up with him to hear his thoughts on the tour and current film projects
Interview by Oli Allen
Age: 26
Home Mountain: Nendaz, Wallis, Switzerland
Height: 167cm
Skiing Since: Since I was 2 years old
How long competing: Alpine skiing for 15 years then Freeride for 6 years
Sponsors: Head, Colmar, Scott, Nendaz
Set up: Head Cyclic 191cm, Head attack 16, Head Raptor B2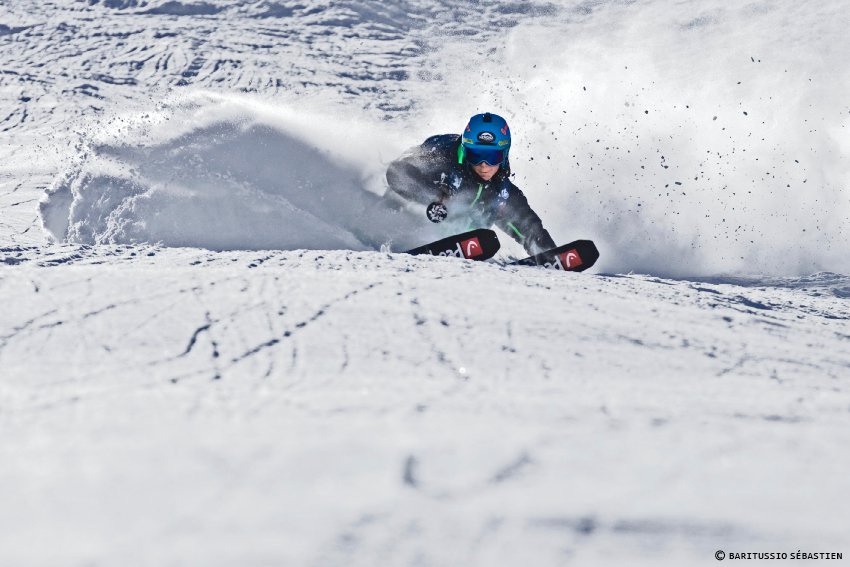 Tell me about yourself?
Pretty fortunate to grow up in the heart of the Swiss Alps in Nendaz, I was born on June 19th 1988, jumped on my first pair of skis at the age of two. I spent the next 16 years alpine skiing, and five of those years on the FIS circuit. I had a perfect basic technique, but had to admit I was a bit bored. I therefore took a chance in the freeride. Since 2008 I spend all my winters and summers for skiing, I get some pretty good results, two victories at the Freeride World Qualifiers, One on the Freeride World Tour and beside competitions I traveled a lot to develop films and photos projects.
You recently went on a trip to Greenland, How did you find it?
It was a great experience, That was the first time I spent 3 weeks in a wild landscape like that!! And we were so lucky with the snow, weather and the cold, everything went perfectly during this trip. I'm pretty excited about the release of the movie in November "SEDNA".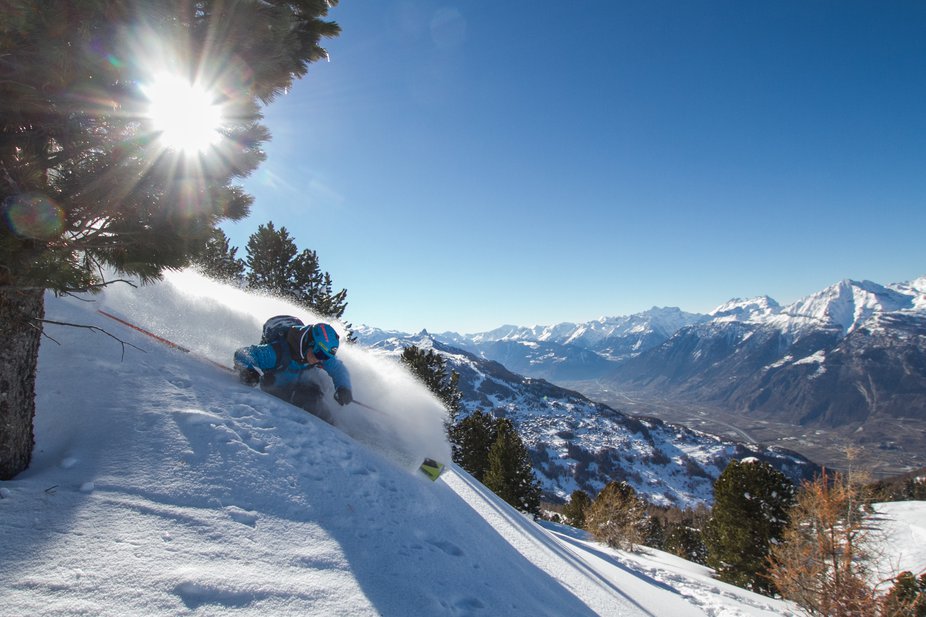 After missing out on the 2013 Freeride World Tour due to injury, how did you find coming back this year?
After one year of Rehab, trying to come back stronger than before, I worked a lot and it paid off. I had a great season last year, this season was pretty tough, snow conditions were hard, the first step was postponed, finally we had one step less than planned, and all the steps was delayed to one week, but I had a 3rd place in Kappl, I got my ticket to the final in Verbier, and I've got my place fixed for the FWT 2015. Great winter.
This year seemed to be very hard on the organizers regarding snow conditions, how was it from an athlete's point of view?
As I said, mentally it was so hard, every comp was postponed, without the best snow condition ever. After an injury, to be back on a year like that, I could be really happy about my performance;)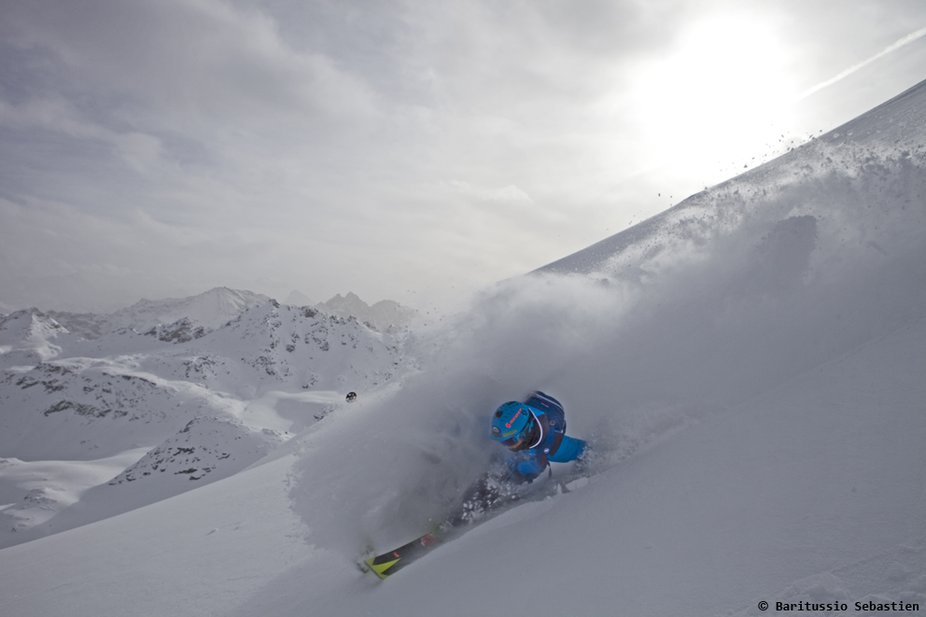 How do you see the progression of the FWT, with the younger guys bringing more and more freestyle aspects to the tour yet still seeing the veterans winning with charging lines like Reine Barkered?
I really like the progression of our sport, we've got 3 categories right now on the World Tour, Freestyle Backcoutry like Pat Baskins, Markus Eder, Anthony Vuignier, we have the chargers like Reine Barkered, Jérémie Heitz, me... and we have the charger freestyler like Loic Collomb Patton. This is pretty intersting it depends on which face you are on, I think all of us could win.
You were one of the few riders who choose the lower start at this year's verbier extreme and you opened up a new (huge) cliff on the bec des rosses, How does it feel? have you named the cliff?
The Bec is a huge, steep, long and scary face. Last time I took part in the final I was just terrified by the mountain, after two turn my legs were burning due to the pressure. This year I took the option of the smaller face in the middle and have an original line. I was so stoked about my run, I fight the pressure, I opened a new cliff which will hopefully be named the Amacker Cliff and it was a clean run, the best way to end a competition season!!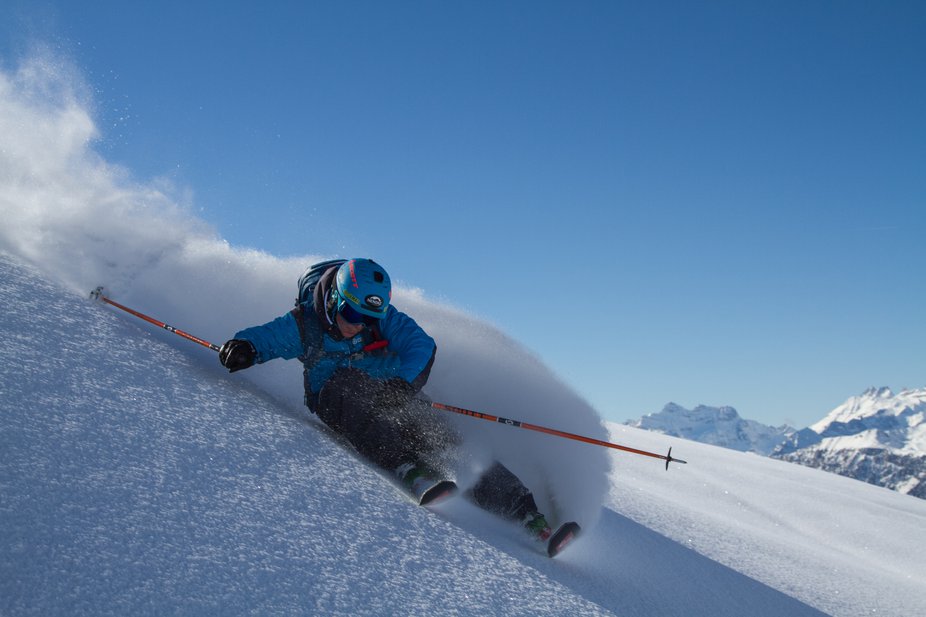 Stoked on qualifying for the tour next year?
For sure, next year will be a new Tour with 3 stages in Europe, after that the first 16 will be qualified for Alaska and after that the first 12 will be in Final in Verbier. It's gonna be tough, if you're missing the first 3 stages, the season will be over at the beginning of february.
What are your plans/goals for next season?
Competitions: goals will be for sure to discover a new and famous area, Alaska for the 4th stop of the FWT, and I'll try to be in the first 5 at the overall ranking.
Projects: A big year for me, the project of Greenland "Sedna" will be out in november, ill finish my 2 year project "The After", A big project about the 200th anniversary of Wallis will be on next season 13 mountains, 13 athletes, 13 valleys. And ill enter normally in a 2 year project for a big production with FIELD prod.
And of course, the main goal will be, enjoy the whole winter!!!;)
Now that it's summer what are you doing? any trips planned?
Nothing much, I'm working right now as a plaster painter for a few months, then September til november ill leave to Zermatt to train and to be ready for the 2015 winter!!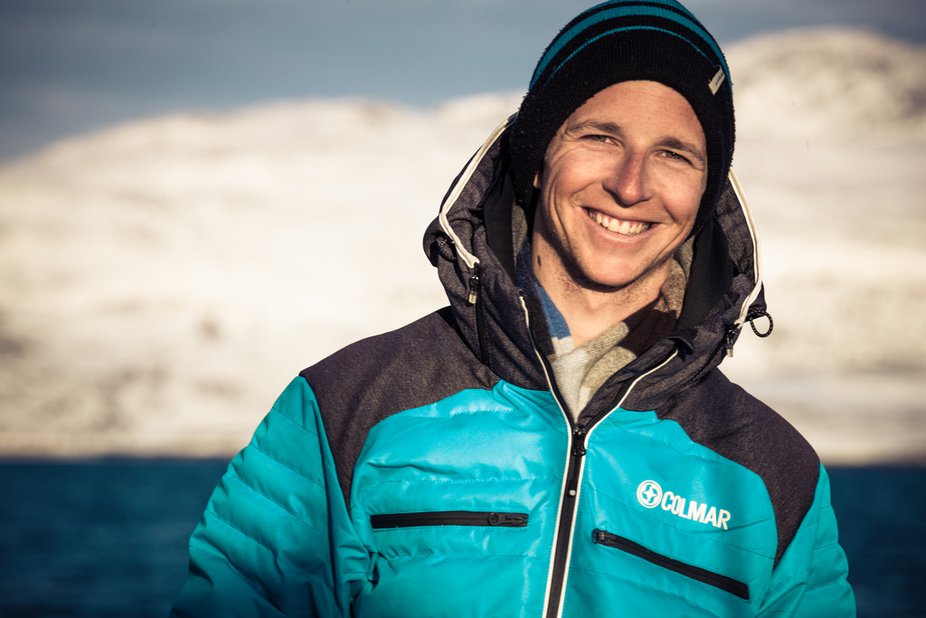 Any last words?
Ill thank all my partners, my old partners, my family, my friends, my boss, my colleagues, all the people who support me and all the people who didnt also without all those guys i couldn't be where I am right now!! Thanks
http://www.dailymotion.com/video/x1bcrkz_fwt14-run-of-richard-amacker-fieberbrunn-staged-in-kappl-tirol_sport
Richards podium run in this years FWT Fieberbrunn stop