This past weekend at Kicking Horse Resort in Golden, British Columbia. Alex Wall continued to impress by reaching the top step on the Podium for the first time this season. . The 2nd running of the Red Bull Wrangle the Chute once again wowed spectators with steep lines, big airs and serious bronco riding. After leading the first run on Day 1 Alex did enough to remain in first. The throwing and surviving of the dreaded corked Spraffy impressed and amazed all who saw it attempted.
Another great event due to the tireless hard work of all involved . Thanks again Kicking Horse Resort and RedBull and all the volunteers. More pictures and information at http://www.Biglines.com/articles/wrangle-chute-2010
Nice work A-Wall!!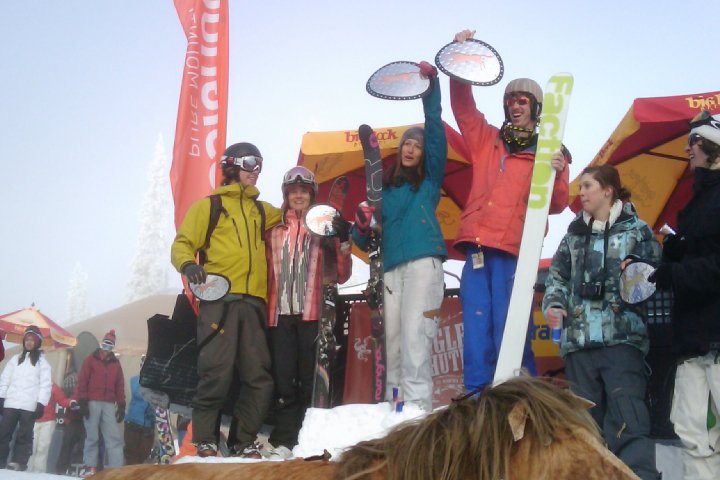 Coming up next the Fernie Alpine Resort Smith Optics FreeSki Event
Carry on Travis Steeger my friend! Carry On!