Interview by Mark von Roy
Photos by Daniel Ronnback & Mark von Roy 
 
Up until a few weeks ago, only a minority of the world's freeski community would have heard the name Frej Jönsson. The soft-spoken Swedish style aficionado started making ripples by qualifying for the Jon Olsson Invitational with a video submission full of impressive trickery. Those ripples soon turned into tsunami-sized waves when Frej stomped the first ever double cork 720 in competition. Multiple new tricks were landed at JOI in Åre, Sweden, including a few different triple combinations, however Frej's unique trick undeniably drew the largest cheers from the crowd and had athletes and spectators alike talking about this seemingly impossible trick.
Head judge Laurent 'Lolo' Favre could only sing praises about the dub 720, a trick that he himself has been thinking about for years. In addition to the 720, Frej also landed a double cork 900 safety to tail grab, the first time anyone in the world has ever landed that trick. Frej is the only person to downplay his performance and was absolutely overwhelmed when he found out that he had placed 4th at JOI. His two innovative tricks earned him enough points to beat out both Bobby Brown's and Russ Henshaw's amazing triples in what was widely considered to be the most groundbreaking Big Air event of all time. The online freeski communities, ablaze with admiration for Frej's flawless style and creativity, are unanimously heralding his trick. What makes this trick so hard? "It's just a super difficult rotation, nearly impossible to stall and keep yourself from over-rotating past seven," said Jossi Wells. "The fact that he made it look so good is just icing on the cake." Frej joined the Atomic Sweden team earlier in the year and is already making a big splash in the international scene. We managed to catch Frej on Skype to ask him about his experience at JOI, the double 720, and his plans for the next year. 
 
So first off, thanks for your time Frej, because you must be very much in demand these days. What have you been up to since JOI? 
Not too much really! I've been trying to take it easy, it was a super long week at JOI so I've been relaxing a little and doing some more skateboarding. I spent the last two days on a boat cruise, partying with my friends, which was awesome.
 
Now for some basics. Where are you from, where do you ski, who do you ski with and who are your influences?
I live in Östersund, Sweden, but I ski in Åre most of the time. I ski a lot with the TFJ film crew who recently released their latest film "Every Direction" for free online. I'd say my biggest influence growing up was Lolo Favre, he was definitely my idol. I also look up to Jossi Wells. I just dig their unique styles and grabs.  
 
Tell us about your experience at JOI. You made your qualification video quite late, so did you expect to get in? And when you did, how was it to compete there for the first time?
I didn't really expect to get in, so I was super stoked to get invited. I don't really know how to explain JOI, it was such a sick week, definitely the best week of my life. It was by far the best jump I have ever hit. It was super big but not really
scary to hit because it was so well shaped. The whole week was just unreal.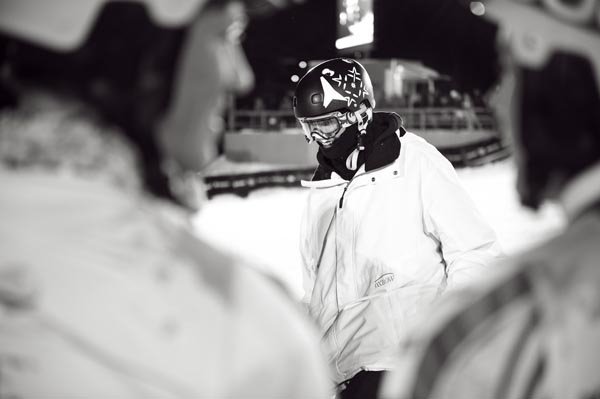 How long have you been thinking of the double cork 720 and how did it feel to be the first to stomp it in competition?
I have been thinking about doing the dub 7 for about two years but I hadn't really found a jump that I felt comfortable doing it on. I spent quite a lot of time practicing it on trampolines trying to figure out how I would do it on skis. It finally worked out at JOI practice and I have never felt as stoked as I did when I landed it. It was a dream come true. 
 
What has the feedback been since the competition? Have you been flooded with messages and praise?
(Laughs) Yeah, it has been pretty wild. I got so many messages from random kids that are really stoked on it. Everyone was super hyped on the tricks, I can't really believe how many messages I got. It seems like there are so many people that are almost as stoked on the tricks as I am. I feel pretty honored. 
 
Now that you have landed the double cork 720, what trick would you like to land next?
Ah, that's a tough one (laughs). I guess I would like to do another variation of a double 1080. Some sort of a weird rotation that no one else has done yet, that would be pretty sweet.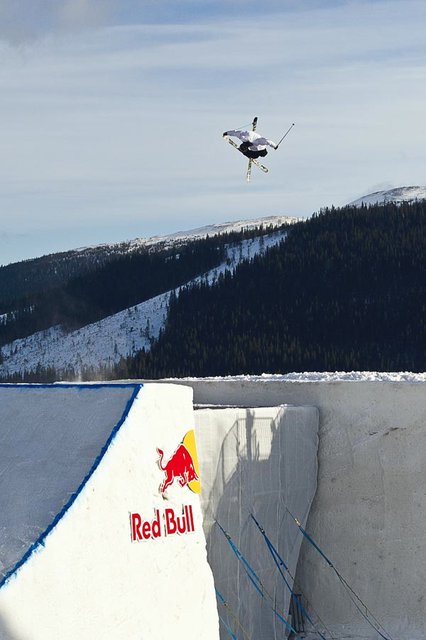 How did you get hooked up with Atomic?
I kind of just got some of their gear through TFJ and was then invited by Atomic to the Austrian Freeski Open, which they sponsor. I got to meet a bunch of the International Team riders there who are all really nice guys, so hopefully I can
keep working with them in the future. 
 
Do you have any other hobbies apart from skiing?
I spend a lot of time skateboarding during summer. I also do a bunch of trampoline work to dial in new tricks. I guess that's what helped me land the double 7 too. Other than that I also play a bit of acoustic guitar when I have the time.
 
What are your plans for the rest of the season, and what do you want to do next year? Are you going to be mainly filming, or competing?
The rest of the season I am going to do a bunch for filming with TFJ in Sweden. Then I have plans to film with the Legs of Steel crew in Austria, which is pretty exciting. Hopefully I can get some skiing done in the US or Norway over the summer. Next year I am hoping to balance competing and filming. I want to try and do the Dew Tour in the US and obviously come back to JOI and probably do some other comps in Europe. And of course I am still going continue filming with TFJ.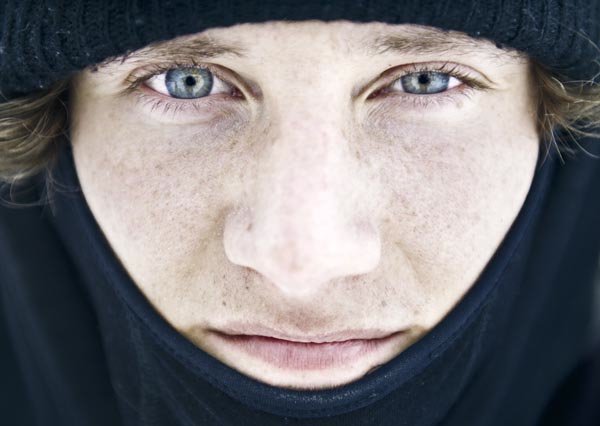 Thanks for your time Frej! Do you have any shout-outs?
I would like to thank my sponsors: Atomic, Oxbow, Dragon, DMND Accessories and Steepstore. A big-shout out of course to the TFJ crew, and obviously thank-you to my family and friends for supporting me. 
Frej Jönsson's Double Cork 7 at JOI - Video by TFJ Productions