Cover: Simo Peltola // Jara Sijka
Now that the dust has settled and the Czech beer induced haze has cleared, it's time to take a look back at the inaugural Danihell Hanka Invitational. It was a truly special event and one we hope to see return long into the future. It had everything you could want out of a week long session; a stacked crew of riders with carte blanche to attack the park and a resort/surroundings in which to produce something truly unique, creative and eyecatching. Oh, and really cheap beer.
Contest rules were fairly simple and outlined by Daniel on day 1; you have a week to film for a two-minute edit, to be released and judged in the Fall. A nice touch to the judging criteria was that there'd be no podium just a selection of a top 3. A video contest should leave this room for subjectivity and this was just one of many nice 'for the rider' touches Dan had scattered through the organization of this event. This is the kind of event we love seeing and, luckily, have been blessed with a couple of new ones in the space this winter (see: Tanner Hall Nendaz Invitational). Will competition controversy at an all-time high this winter it's reassuring to see these events pop up and pop off!
The brief, and the park, were open to interpretation. Dan's vision was brought to life by the awesome shaper crew at Your Park in Deštné v Orlických horách and had many options of varying gnarliness and swervability. The top section included a flat bar to roller section that lead into the technical rail bank, the mellowest of features was a flat down combo, the other two options offered a flat-up-flat gap to down donkey and a flat-down-flat-down combo of a DFD and down rail to create one burly feature. Moving on a gap to flat down box with the transition on all sides, leading onto the "Boner Box," affectionately named by Dani Bacher, which was definitely inspired by Harald Hellstrom's gnarly hit in the Forre movie. The final section, a multi-feature, centered around a 17m booter with a bowl wrapping around the backside, a shootout rail on the left - destroyed by Siver Voll - with the right side boasting a gap to knuckle and a jump to quarter pipe hit. If that seems confusing… I'm sorry, Hanka reckoned there were 666 lines through that park and I think we saw 420 of them get skied in a week.
_
Here's a shot of the multi-feature // @kekous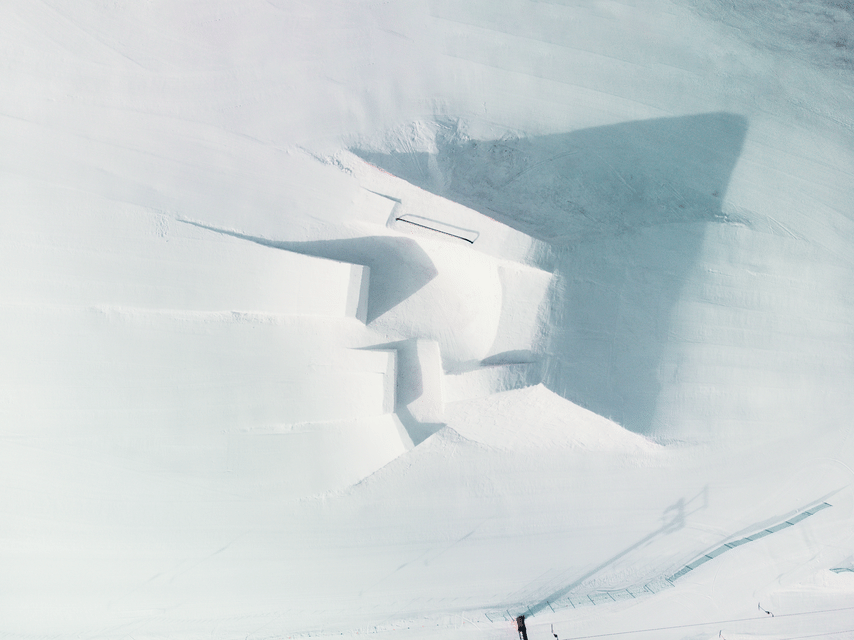 _
Dan said he wanted to show off skiing in all its aspects hence the creative park, a diverse range of skiers and open mission statement. What I love about this format is that it gives back to skiing, we're going to have 20+ minutes (a veritable movie's worth in the social media age) of edits to watch as a direct result of this event. It has a perfect mix of things we know and love borrowing from the old JOSS edits, Real Ski and Kimbosessions all hosted in the beautiful and hospitable Czech Republic. Dan hit the nail on the head with everything. A great format and a thoughtful park gave us an event that was fresh while having elements we loved from other invitational events we've watched with such joy over the years.
Most days in Deštné followed a similar pattern, wash away last night's Pilsner with coffee and get to the hill ASAP, the top rail section would get hit hard during the mornings while the speed was good and the booter a bit on the firm side of things. The lunchtime reshape would give everyone some time to rest up and enjoy some excellent food served at the bottom of the hill. Meal tickets earned you "One Fucking Meal" and kept attendees fuelled for the week. With settled stomachs, all hell would break loose on the booter and a sunset session claimed the evening entertainment spot on day 4. It's hard to overstate how good the energy on the hill was. Knowing this event was created for riders and core fans of the sport as well as supporting local industry in Hanka's homeland gave everyone involved a boost that lasted all week.
Although the edits aren't going to be out until Fall. we got treated to daily content in the form of the Oakley Eyecatcher a clip contest to keep the feeds popping and we were treated to so many bangers, a highlight for myself and everyone else was @7venframes, filming for Lukas Müllauer, taking a turn in front of the lens and putting down the most proper dub 10 rev mute anyone at the event had ever seen.
Oakley EyeCatchers
Oakley EyeCatcher Day 1 - Lukas Müllauer // @7venframes
https://www.newschoolers.com/videos/watch/1037328/Eyecatcher-Day-1-mp4
_
Oakley EyeCatcher Day 2 - Siver Voll // @jomfruenrafael
https://www.newschoolers.com/videos/watch/1037329/Siver-Eyecatcher-mp4
_
Oakley EyeCatcher Day 3 - @7venframes // Lukas Müllauer
https://www.newschoolers.com/videos/watch/1037330/Eyecatcher-D4-3-mp4
_
Oakley EyeCatcher Day 4 - Chris McCormick // Miguel Porteous
https://www.newschoolers.com/videos/watch/1037331/Eyecatcher-Day-4-Chris-mp4
_
The fifth Oakley EyeCatcher was awarded to Miguel Porteous for his insane air out of the hip, pictured below, as the public park day overshadowed most else for a troupe of weary skiers.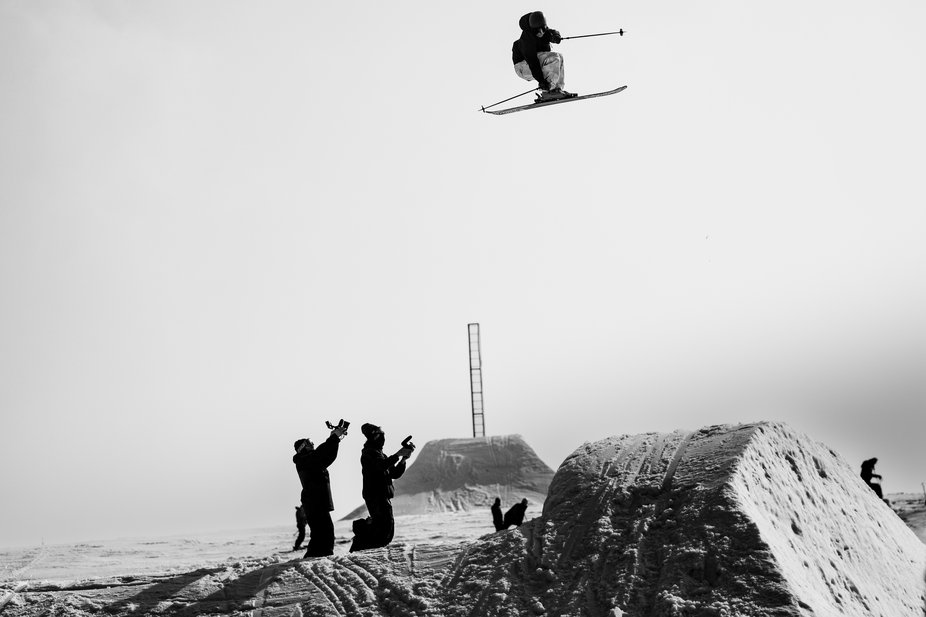 _
Personal Highlights
A quick roundup of a few things that lept off the snow at me throughout the week and will stick in my mind that I thought would be worth sharing:
Dani Bacher is without a doubt the most underrated skier out at the moment, his consistency and creativity are ludicrous; @msndotwav took a few follow laps with him and stacked as many bangers as runs. Keep your eyes out for that one; he laced up a really proper dub 810 off the shootout.
Simo Peltola's jump game.
The Norwegian filmers, comprising of @msndotwav, Espen Thomason and @jomfruenrafael made the most of the beers and the sight of an HVX and a 1.5L bottle of beer held akimbo on the knuckle will forever remain.
Chris McCormick's rail skiing is no joke, if you don't follow the Glaswegian ripper on socials you're missing out. Few blend tech and style like him.
Czech beer, did I mention that one already? Generally, the food/drink and the hospitality of everyone involved were unmatched. It really was a week to remember.
_
It's great to see rider and content focused invitational in such a unique and creative park. Dan has used his platform to shine a light on a diverse array of skiers (which would have only been more diverse if not for covid and some injuries) whilst giving back to his local hill.
Although there will be a top 3 being released one man walked away from Destne as rider of the week. This was only ever going to go to one man, throwing clean dubs of all varieties, skiing the whole park with a vengeance and generally showing his class all around with a healthy dose of that comp skier consistency @Twig talked about in his Steel City recap; Lukas Müllauer walked away with the prize and what else but a guitar to rock on with.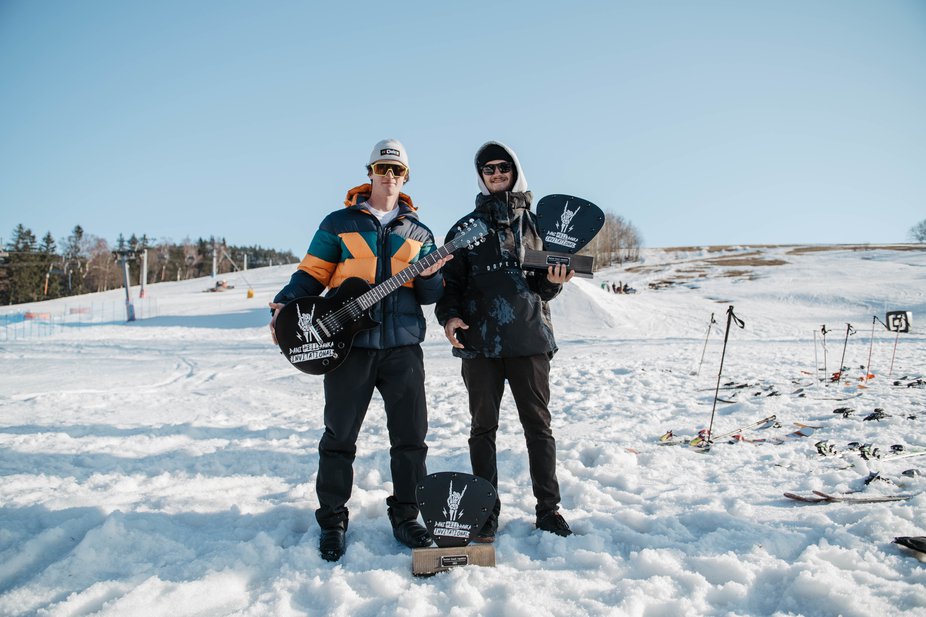 _
Lukas and @7venframes claiming two Eyecatchers and rider of the week
Keep your eyes peeled and watch this space come Fall for the full edit drops. Even sooner than that, we will be getting an after movie from the one and only @kekous. The week was rounded off with a Czech AC/DC cover band and a few halves of Pilsner, but I digress here are a few photo highlights.
Dan, you crushed it. Roll on next year!
_
Photo Highlights: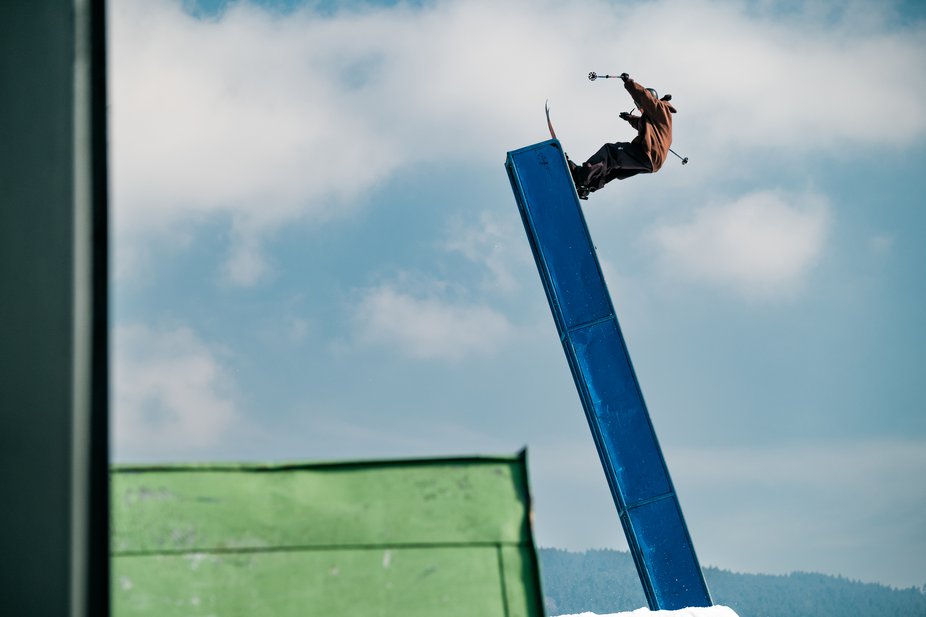 Voita Bresky Topping Out The "Boner Box" // @JaraSijka
_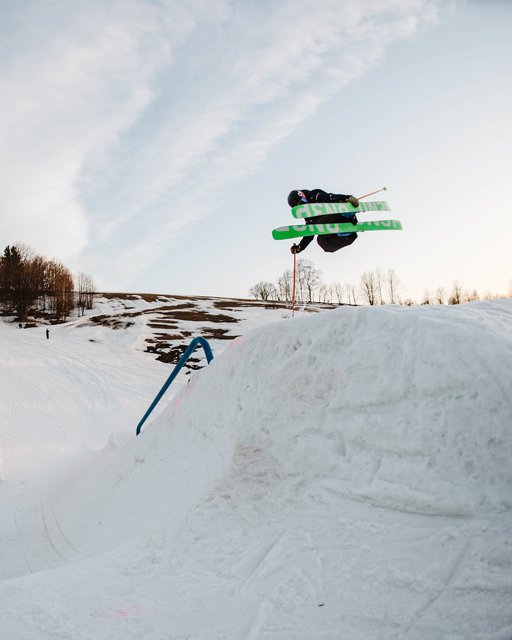 B-Mack Pole Dancin' // @hajkovva
_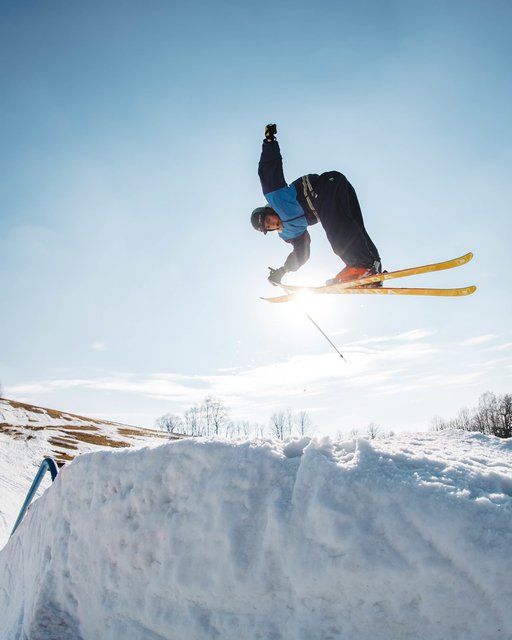 Dani Bacher // @hajkovva
_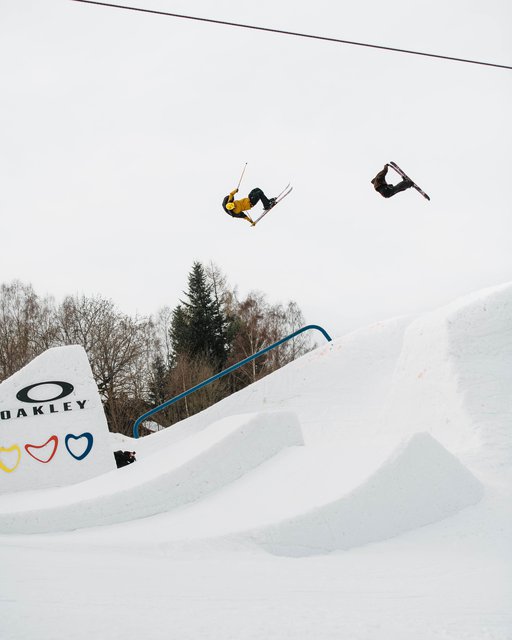 Simba and Vojta Bresky // @hajkovva
_