Saga got out the camera for a quick photo split down gulch while the sun was shining, and I got my one turn wonder style out.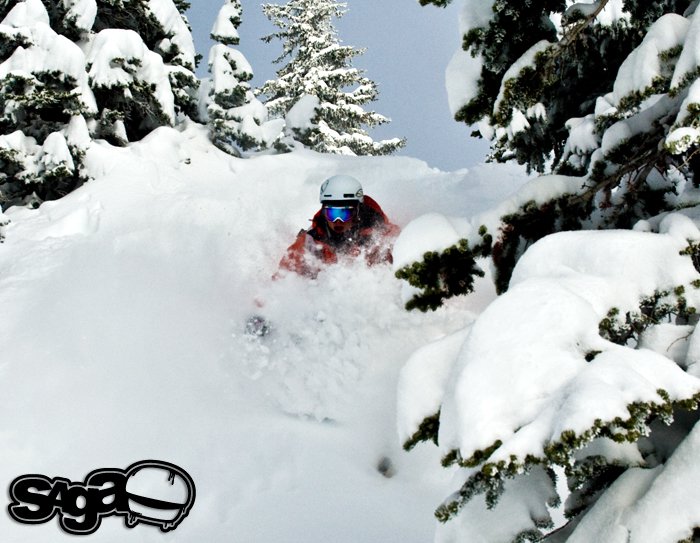 A snow plow type turn.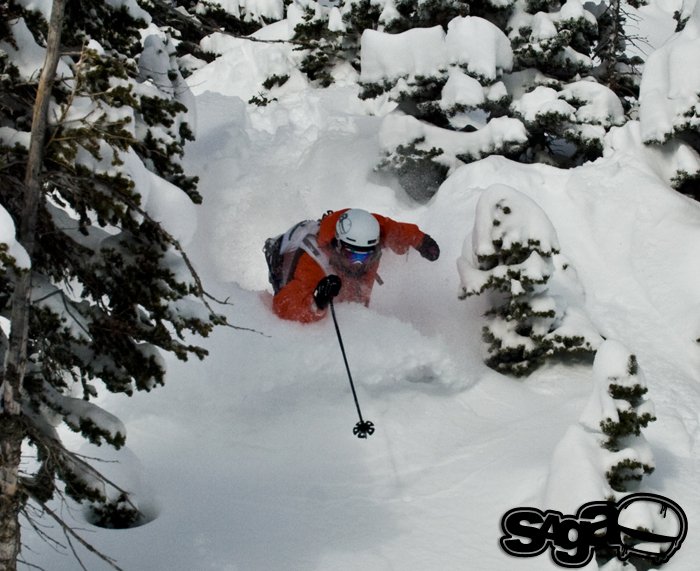 Aggressive alpine skiing, The pole plant heard round the world.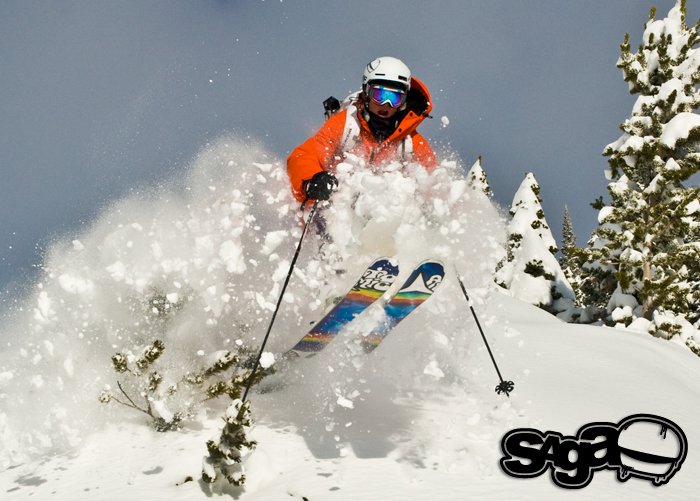 Blast off, what is wrong with this picture? can anyone tell what I did wrong?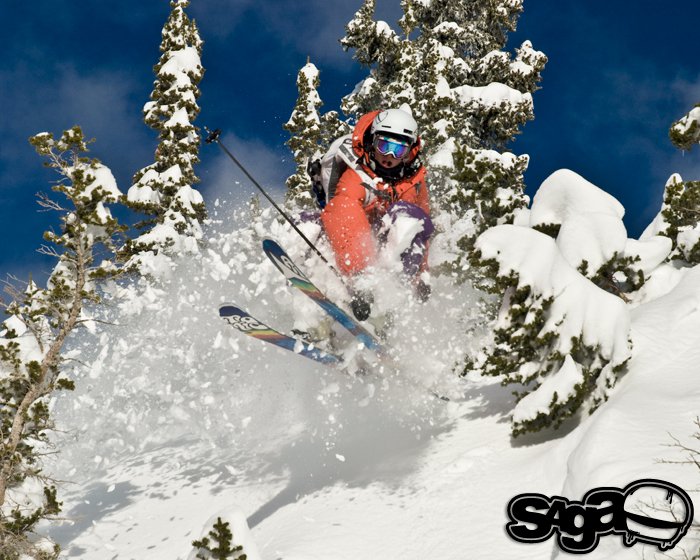 The trick to March pow skiing is getting the snow as soon as it falls, and the sun hasn't baked it out yet.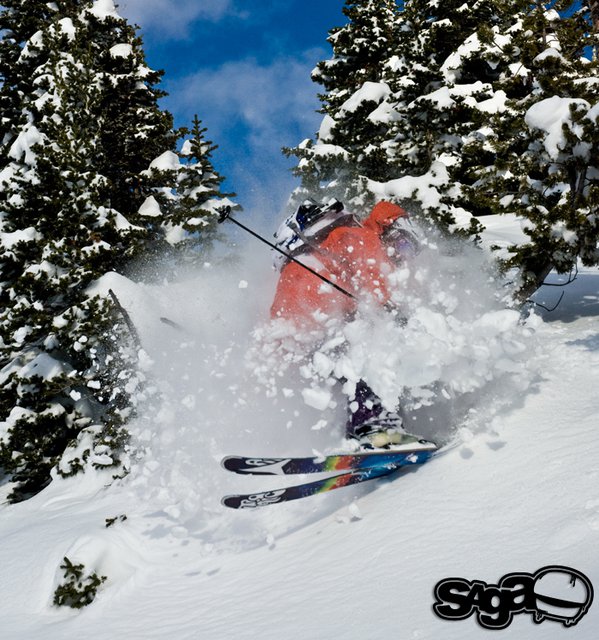 Switch riding bosconian style
Related posts:A Frenzy of Activity in Grizzly Gulch