Words: Nick Martini
My name is Nick Martini, and two weeks ago I tore my ACL. For some reason I always knew I would get injured skiing but never expected to hurt one of my knees. After having a sick summer at Mount Hood and practicing all fall in Colorado, I couldn't have been more excited going into the first Dew Tour. After taking three practice runs through the course, I tried a trick that I had been doing all day, landed backseat, and twisted my knee. I skied to the bottom of the course, took off my skis, and paced back and fourth for about 20 minutes trying to convince myself my knee was fine. I saw two doctors that day who both informed me that my ACL was fine, and my injury was only a bone bruise. It wasn't until the next day when I had an MRI that I learned my ACL was blown.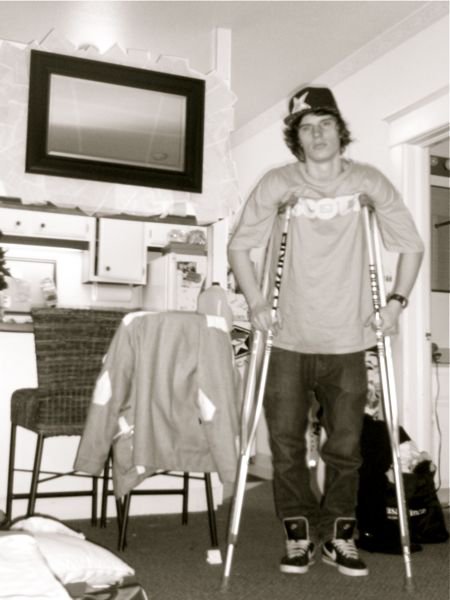 A whole winter of plans immediately vanished. I went from having everything, to nothing. I soon began to realize the gravity of my situation. Some of my immediate concerns included no skiing until summer, moving out of my house in the mountains, enrolling in school for the spring, contract changes, canceling flight reservations and trips, and surgery. At that point I realized the only way I could get through my situation was to keep a positive attitude and come back stronger than ever.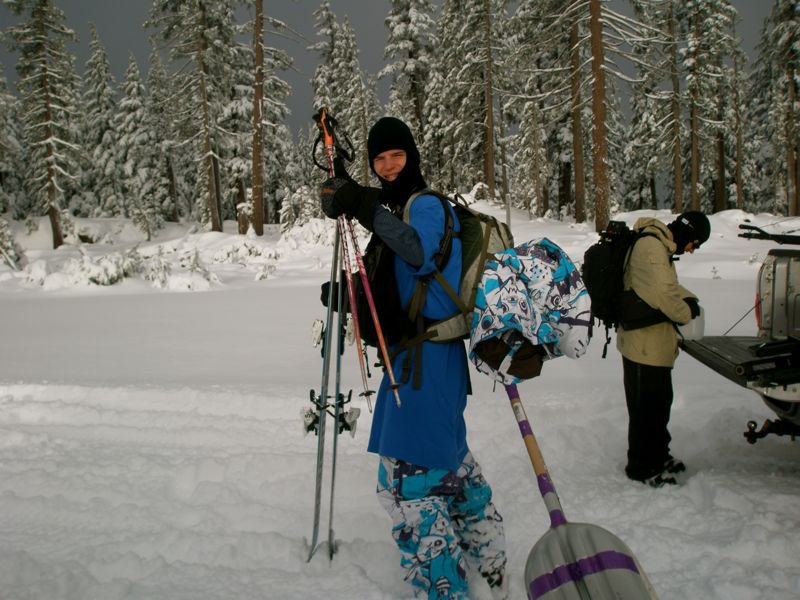 Filming in Oregon earlier this fall with PBP.
My first step was scheduling surgery. Most patients spend anywhere from two to four weeks doing pre-op physical therapy when they tear their ACL as bad as I did. This is to condition your knee and regain a range of motion, which will result in a faster post-op recovery. Luckily, after I tore my ACL, my knee was still healthy enough to operate on immediately. I had surgery three days after my accident at the world renowned Steadman Hawkins Clinic in Vail, Colorado; a 30 minute drive from my house.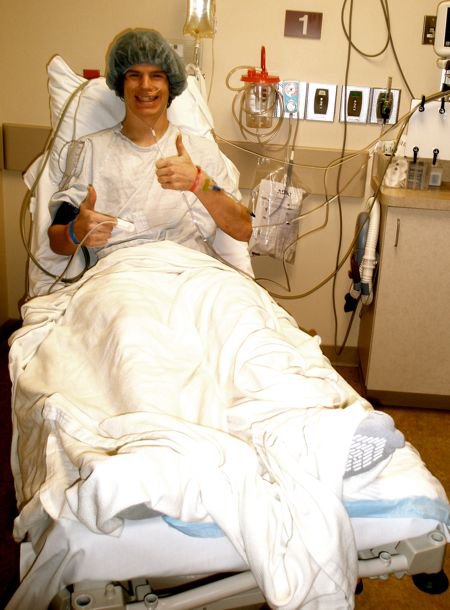 About to go in for surgery.
There are a few options when choosing where to get the replacement piece for your ACL, the most common being from your hamstring, or from your patella tendon, or from a cadaver. Due to my age, and how damaging skiing is on your knees, the doctors at Steadman decided that a patella tendon graft would be the strongest option for me. I got to the hospital at 9am and was able to leave around 6pm, with a knee the size of a football (American-style), and a pocket full of painkillers.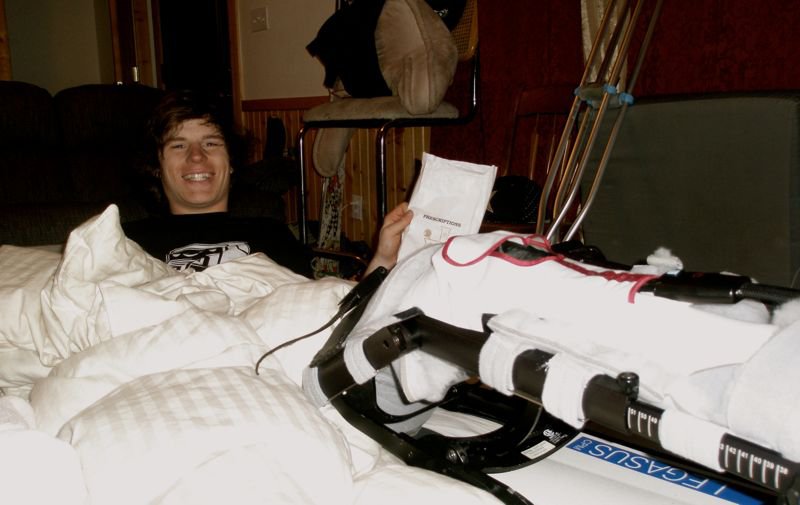 In a motion machine, looking like I'm in Transformers.
After a rough night of trying to sleep I found myself at physical therapy at 9am the next morning with a women cranking on my leg as I sat there in agony. From that moment on I have spent at least three to four hours a day rehabbing my knee.
I am currently in Boulder filming for the new Stept movie, and working on some new edits. Check out the first video of many to come below as I will be updating you monthly on my recovery.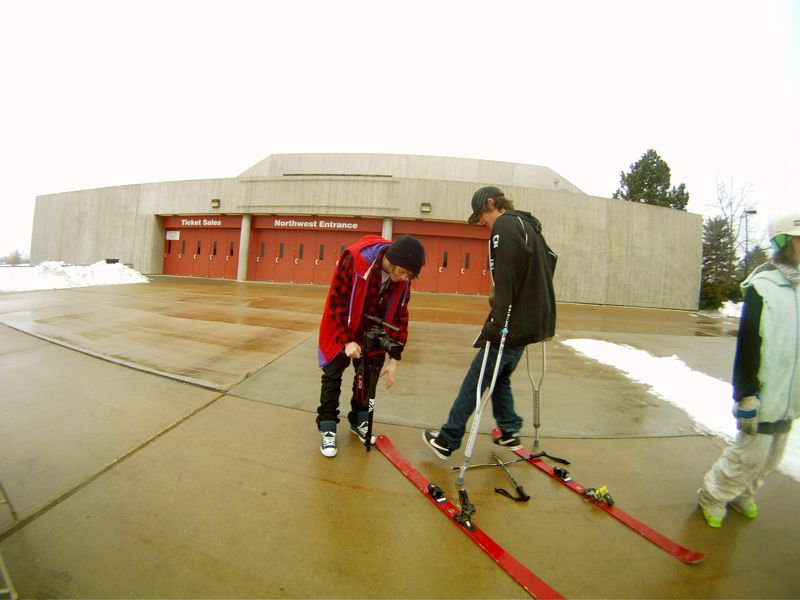 Nick and Mike Clarke filming a rail in Boulder for the new Stept Productions film.
Thanks to all my sponsors…
Salomon Skis
Rockstar Energy Drink
Scott Goggles
Dakine
Breckenridge
Ski The East
…and to everyone on Newschoolers for all your support.