Tuesday I had the chance to head up to the Utah Olympic Park to visit the Axis Freeride Camp where Wiley is coaching this summer. I was impressed with the facilities and the amount of training time you get each day with the coaches whether it be on the water ramps or tramps. What else was interesting was it seems the age group has once again gotten younger and even 10 years olds are getting their double flips on lock, scary. But at Axis you basically have the whole day to send it for a price that is far less expensive than an on snow camp, you can also go for up to 17 weeks. It is good to see the olympic park finally catering toward the freeride aspect of skiing which can only help the sport grow. Hatch is the man behind the whole camp and he is the one pushing for all the new freeride friendly equipment, yea Hatch! You should definitely check out the website AXIS FREERIDE.com and see what it's all about.
ÂÂ
The pictures below pretty much explain themselves with the fun in the sun that was being had and with classic rock playing through the loud speaker who couldn't have good time.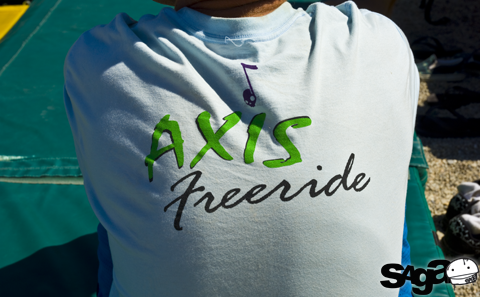 Axis Freeride Camp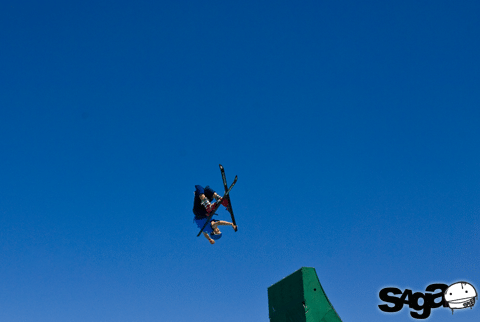 Getting tricks for the winter on lock. A lot has changed in the past few years with the olympic park really catering to the freestyle scene.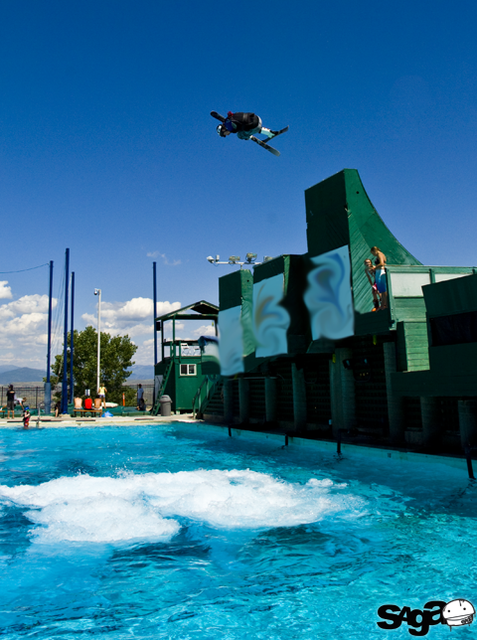 I had to take the olympic symbols out of the photos hence the blurry swirls but you were probably looking at the skier.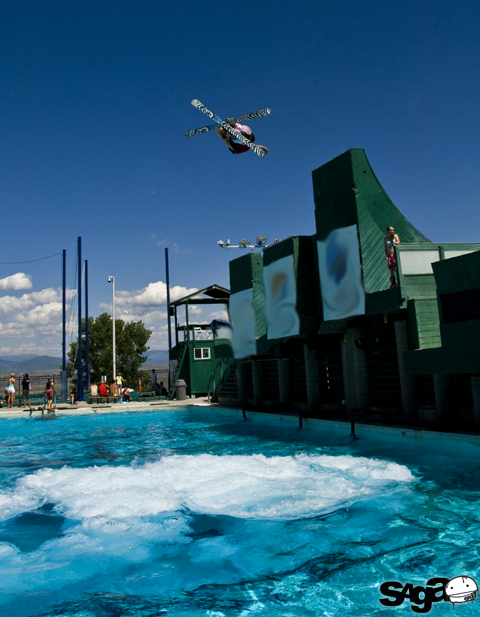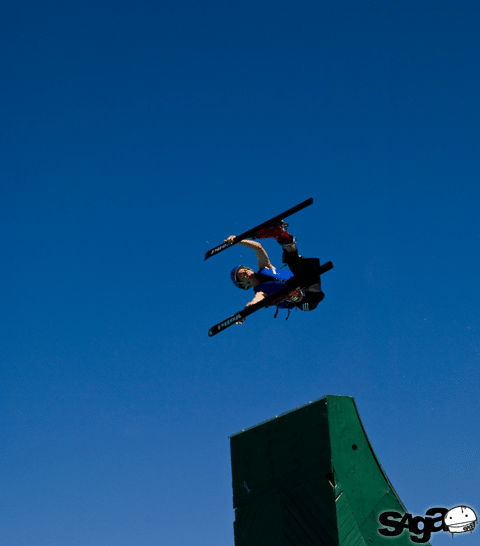 No shortage of grab in this one.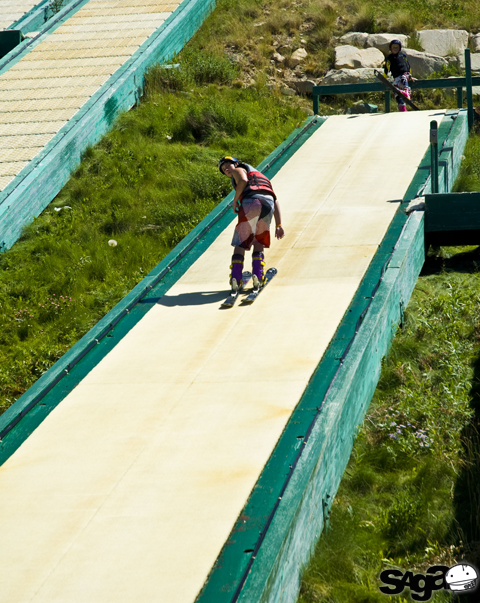 Switch riding is possible.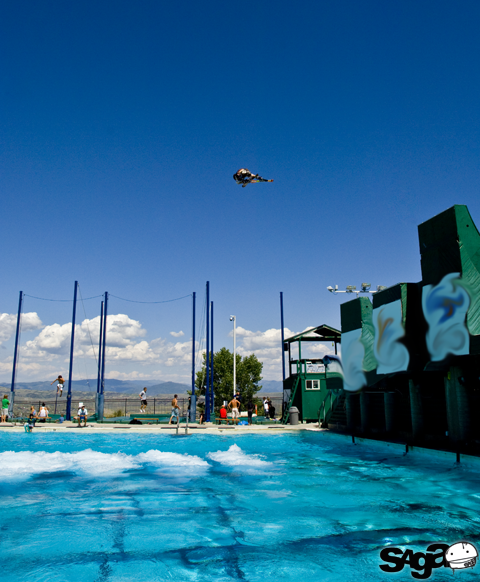 This is a camper sending the triple, it definitely boosts.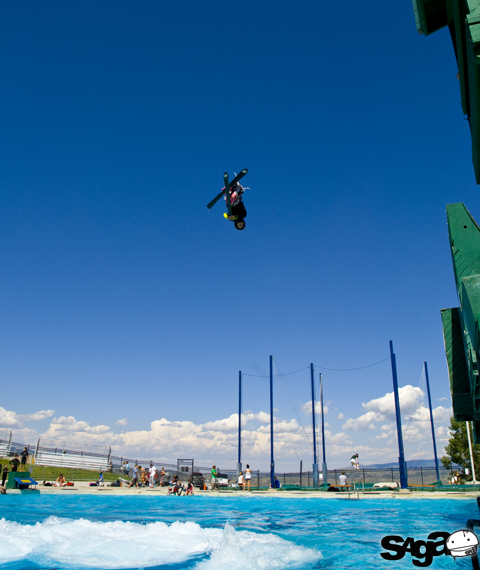 You can see a video of this little greasers moves down below.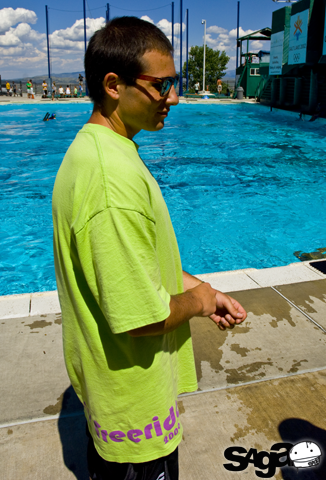 Kiesel coaching steez all day.
You don't even need twin tips, look at these old dogs.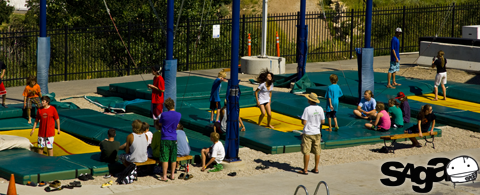 3 fly-bed tramps.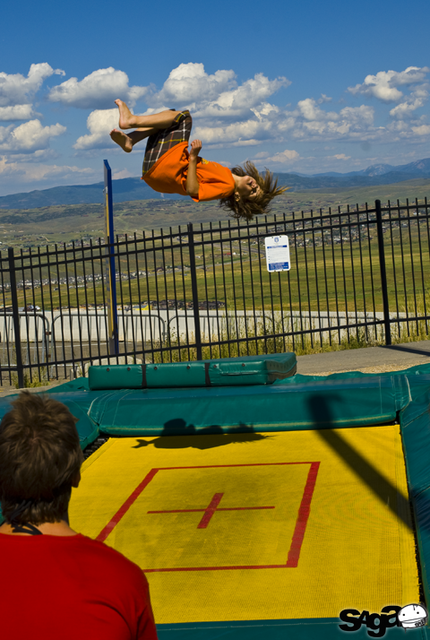 He is young and he is good, this little dude even hits the triple ramp from the picture above.
Learning doubles.
A traditional sender, they go high in the sky.
AXIS FREERIDE.COM