As I logged into the site and hovered over the forums tab a flashy orange (New!) symbol caught my eye and drew me to a brand new forum, Alpine Touring and Backcountry!

AT&BC is a very welcomed addition as a previous thread dedicated to alpine touring was bursting at it's seams with a hefty 56 pages, each page being filled with a wealth of knowledge and experiences.
http://www.newschoolers.com/forum/thread/718600/Touring-AT-NSers---
The community of that thread asked for the creation of AT&BC, and they received. Thanks to all of the members, mods, and internal internet wizards at NS involved for making it happen. The new forum can be found here:
https://www.newschoolers.com/forum/203/A-T--and-Backcountry
If you get a chance take some time to read through the last few pages of Touring/AT NSers to bring yourself up to speed on the new forum. Once you've done that, start posting away! The new forum can be used for things like meeting other touring and backcountry savy NSers, trip reports, avalanche safety and awareness, relevant gear talk, and anything else within the realm of alpine touring and backcountry skiing. Don't forget to use the watch button in the forum so you can fill your threads with the latest and greatest from AT&BC aswell.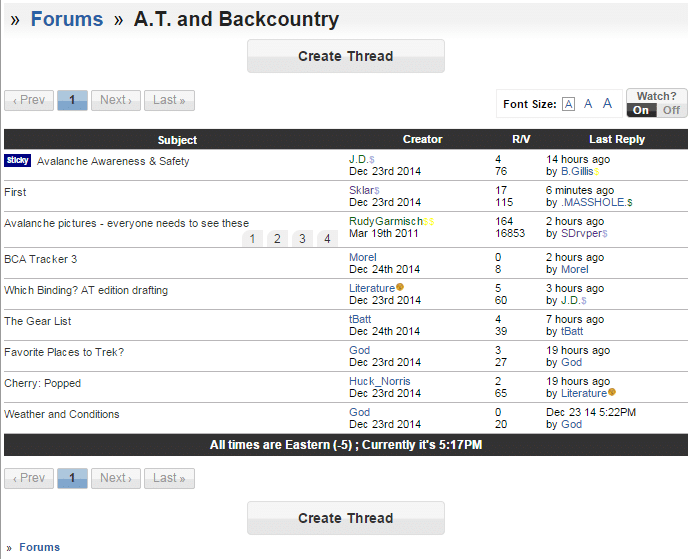 Enjoy the new forum, and be safe out in the mountains!