I hope everyone had a great holiday. Before you have to go back to school, make sure to come up to Killington and shred our parks. We currently have 3 parks open with a total of over 74 features! Check out some shots of the Mouse Run and Timberline terrain parks....*I apologize for the dust on the lens. Didn't see that it until after. My bad!MOUSE RUN PARK (18 Features)Mouse Run can be viewed by riding the Snowdon Triple Chair. For laps, make sure to hit up the Snowdon Poma. So many rails to session....
Park starts out with a 16' Ollie-on Box, 24' Flat Box and 20' Down Box (not pictured)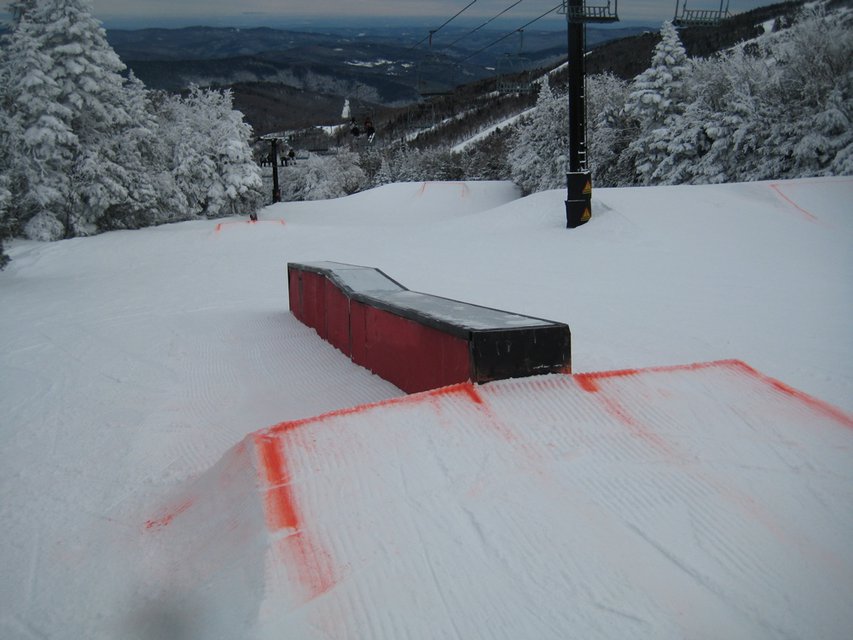 Mellow 24' Down-Flat-Down Box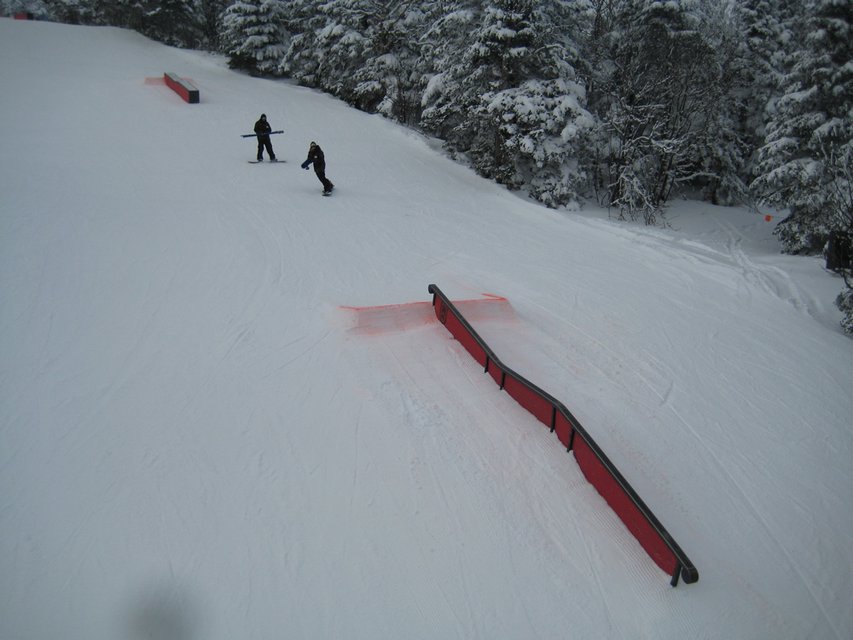 DFD Box leads right into this 24' Down-Flat-Down Rail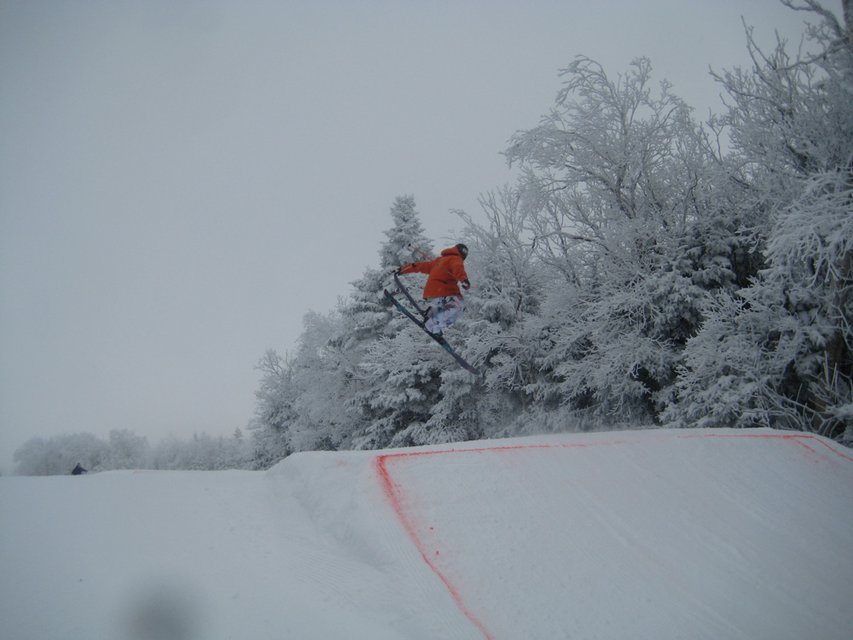 KMS athlete Tec C. styling out the small table top jump
Elbow Rail, Metal Culvert, Oil Tank Jib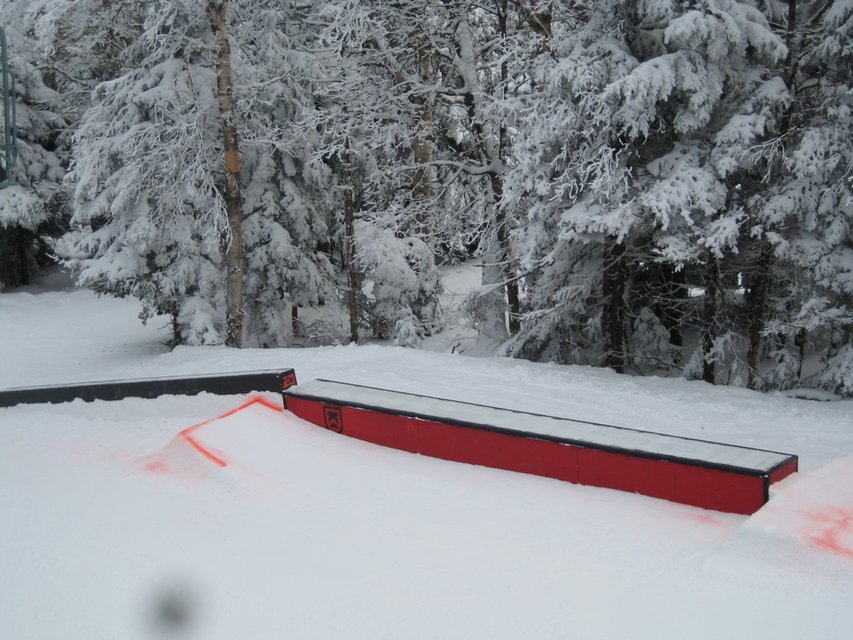 Slacked Box Combo
Down Box from 2010's Rails 2 Riches Event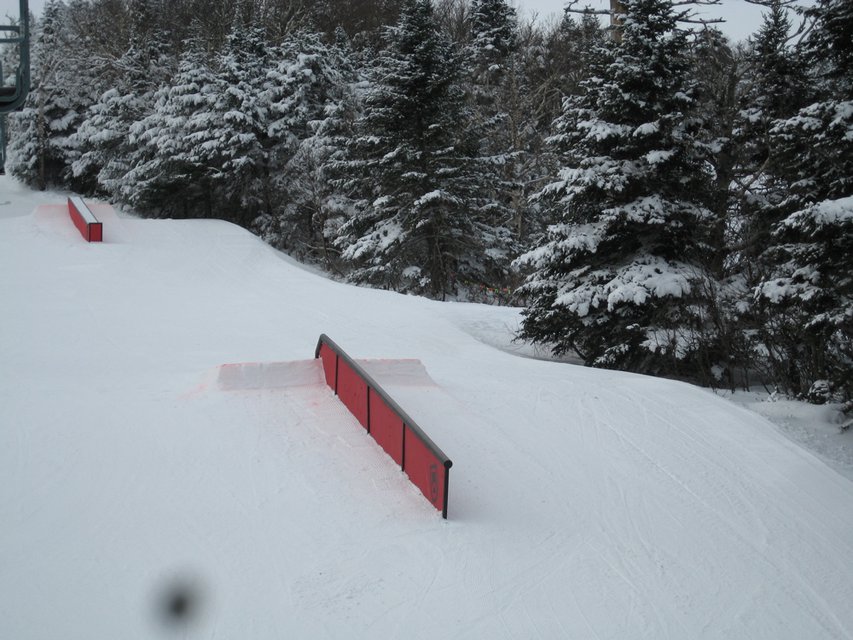 4" Round Down Rail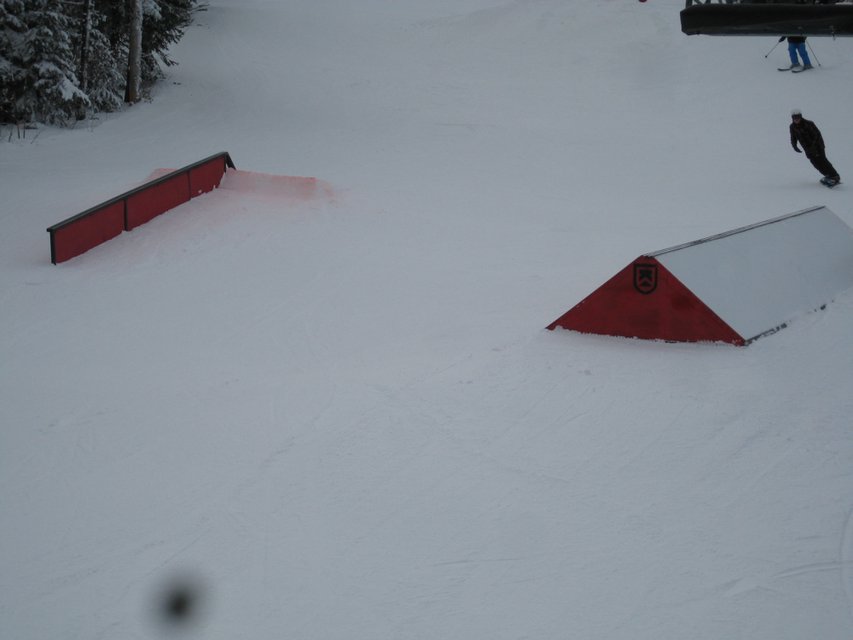 24' Down Rail and Greenhouse (Triangle) Boxand MORE!TIMBERLINE PARK (26 Features)This park is top-to-bottom and has great flow. The top has medium sized features and the bottom has tons of smaller stuff. It's really fun to lap so make sure to check it out!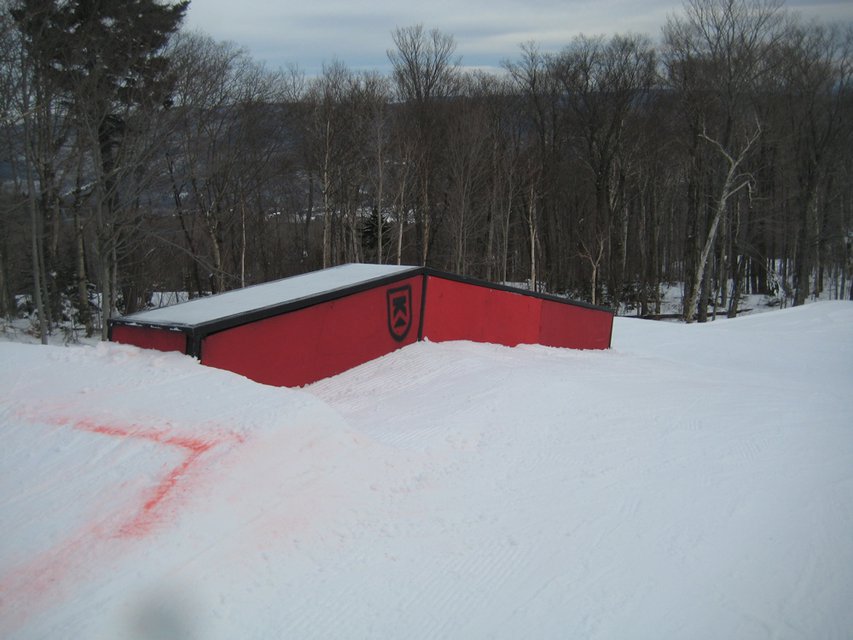 Flat-Down Box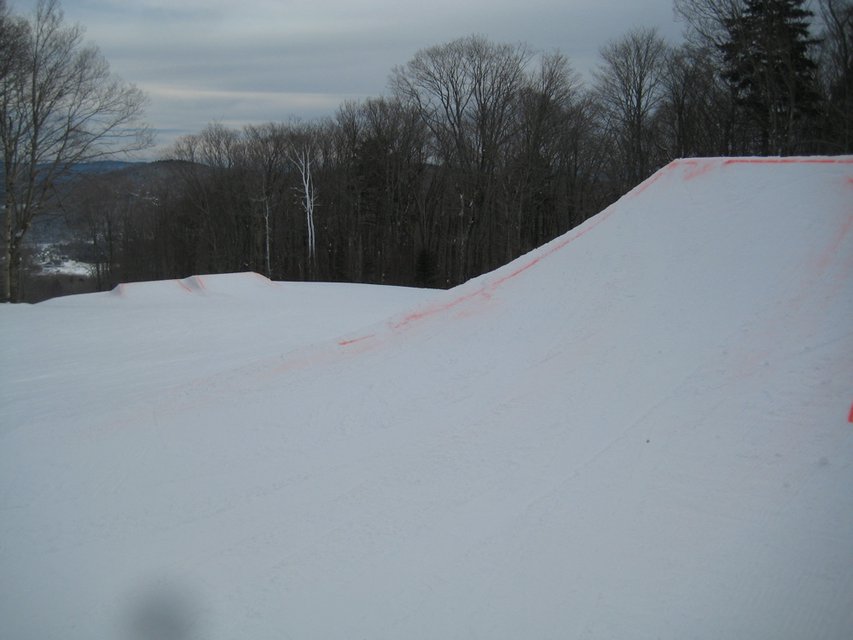 Hip into a 3-Jump Line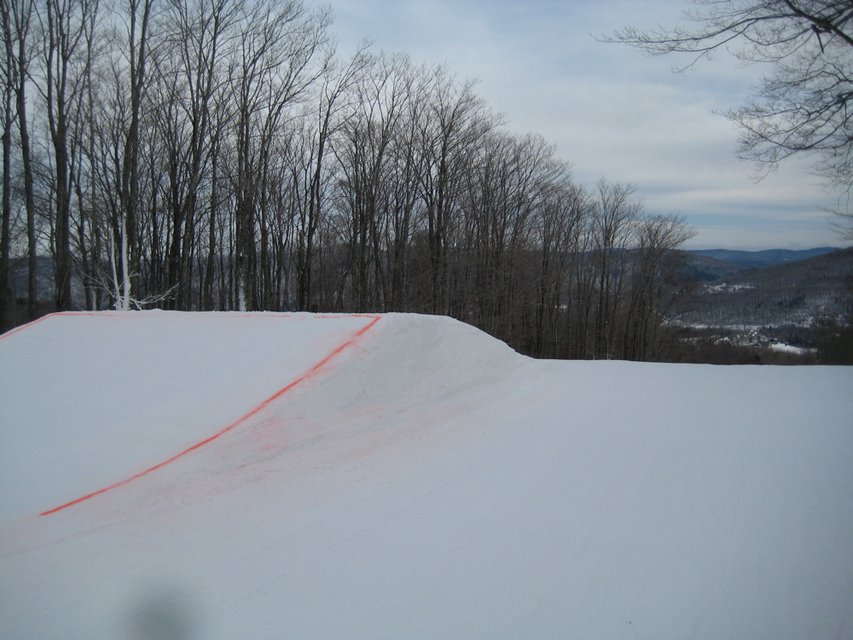 2nd Jump
24' Down Rail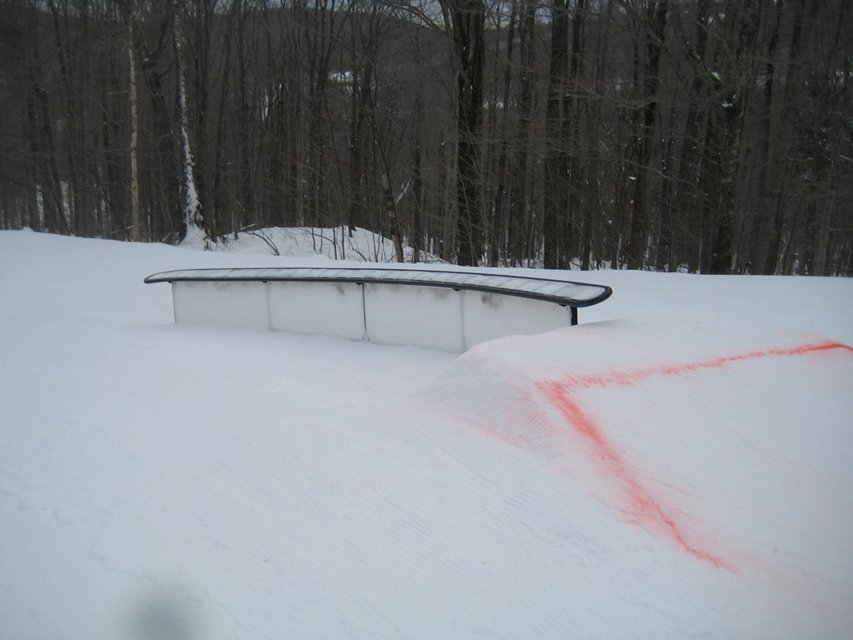 C-Box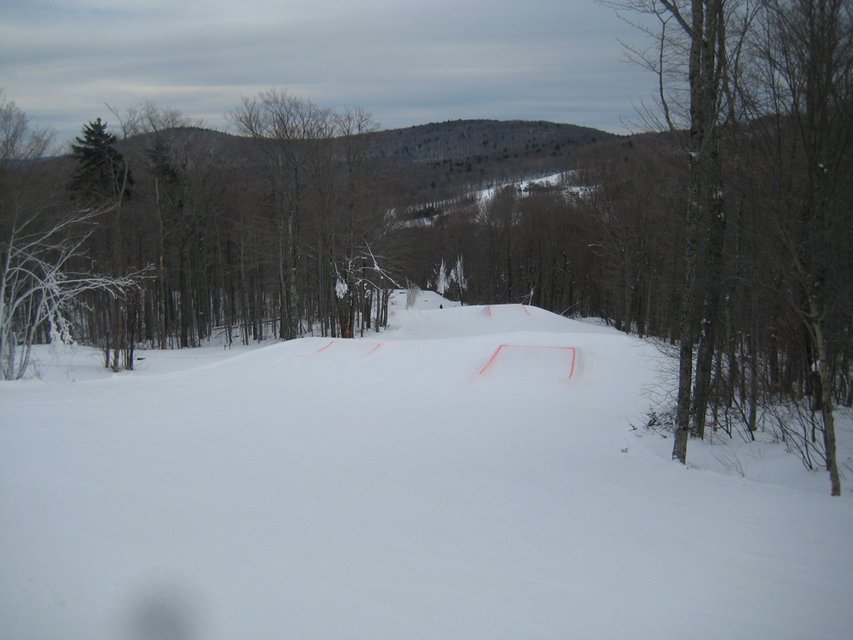 Some small jumps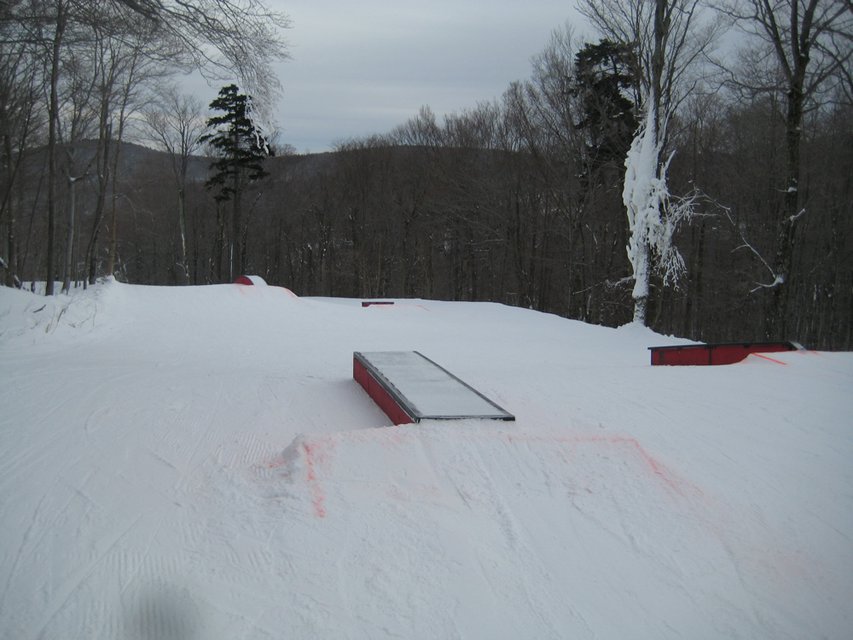 The next rail section contains 2 flat boxes, 3 down rails and a rainbow box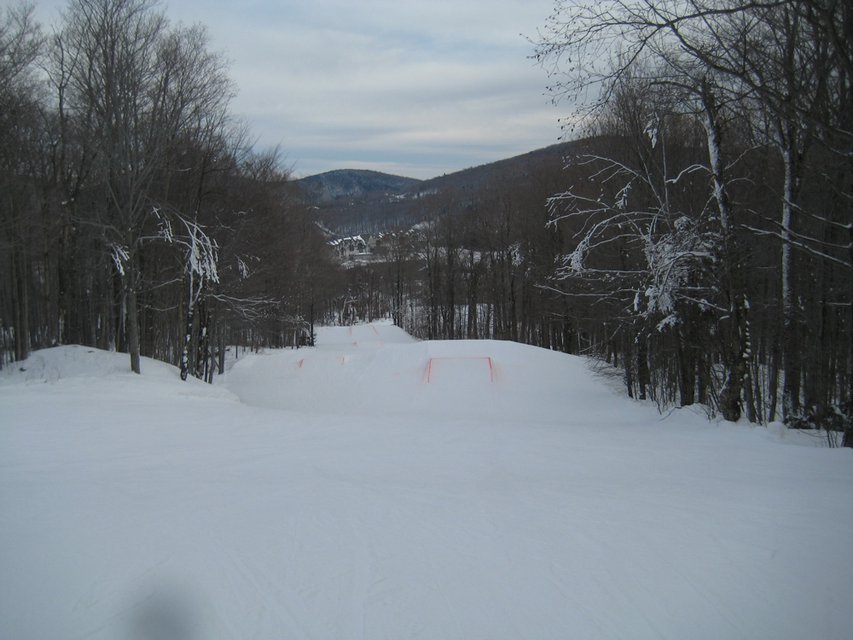 Some more jumps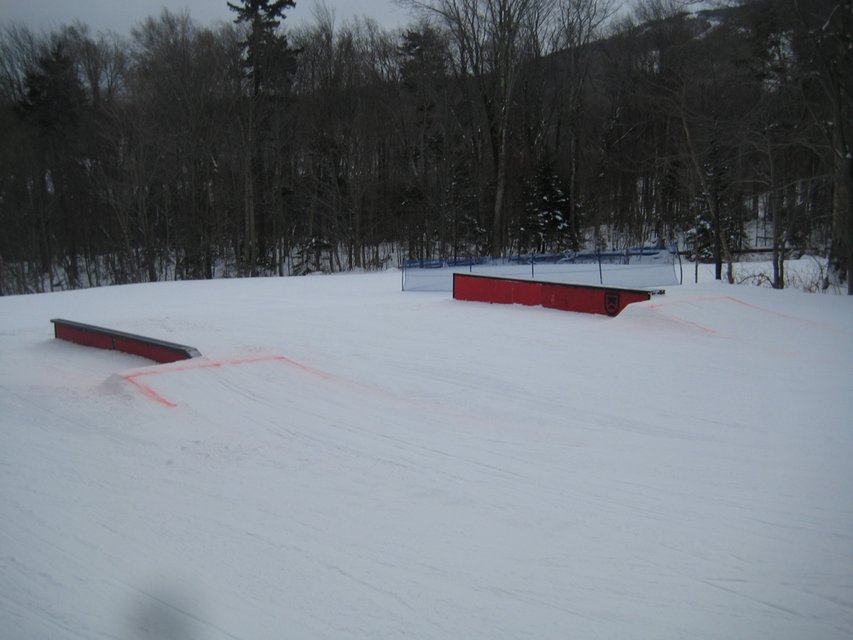 Park ends with your choice of a flat rail or flat boxPLUS, the Stash just opened and has over 30 features including a brand new medium/large 2-jump line. Pictures to come...http://www.killington.com