Winter is here and before you know it the days will grow longer and Spring will be upon us. If you're from the east coast or if you just haven't skied as much as you planned on this season then maybe it's time to consider taking a trip to a resort where the snow is actually flying. From Alaska to New Mexico, plenty of resorts out west have seen significant storms all season and this El Nino fueled winter doesn't look like it'll slowing down anytime soon. Each year many of the resorts on this list receive above average snowfall during the months of February and March so now would be the time to book your trip if you want to ski some late season powder.
Taos Valley - New Mexico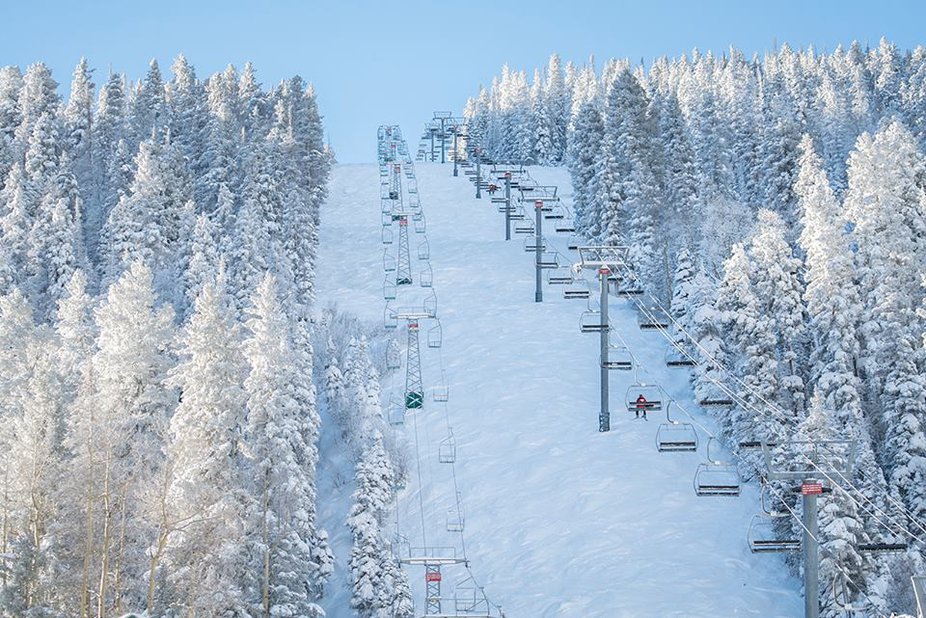 Photo Courtesy: Taos Valley Facebook Page
When it comes to planning a ski vacation not many of us would consider looking for resorts in New Mexico. However, Taos Valley happens to be one of North America's greatest kept secrets in skiing. So far this winter the resort has only received a meager 118 inches of snow but they are currently sitting on an 82 inch base with 109 out of 110 trails open. Last spring Taos got dumped on with storms dropping over 90 inches between February and March. Taos Valley is in line to receive lots of snow later this season as the spring storms roll in.
Mt. Bachelor - Oregon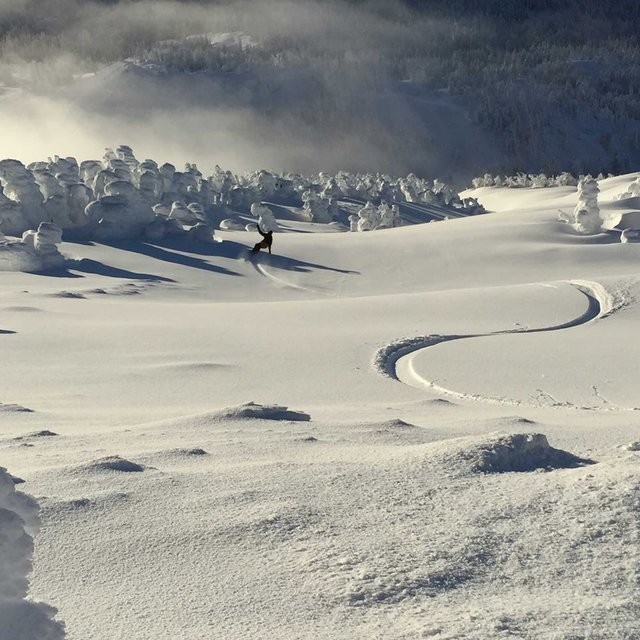 Photo Courtesy: Mt. Bachelor Facebook Page
After a disappointing 14/15 season the current winter is shaping up to be a great one at Mt. Bachelor. So far this year Bachelor has piled up an impressive 261 inches of snow with a 111 inch base. The resort currently has 5 terrain parks open with access to over 3000 acres of skiing. 60% of terrain at the Bachelor is listed as a black diamond or higher. With more snow scheduled to drop this week the fun will continue in Oregon.
Sugar Bowl - California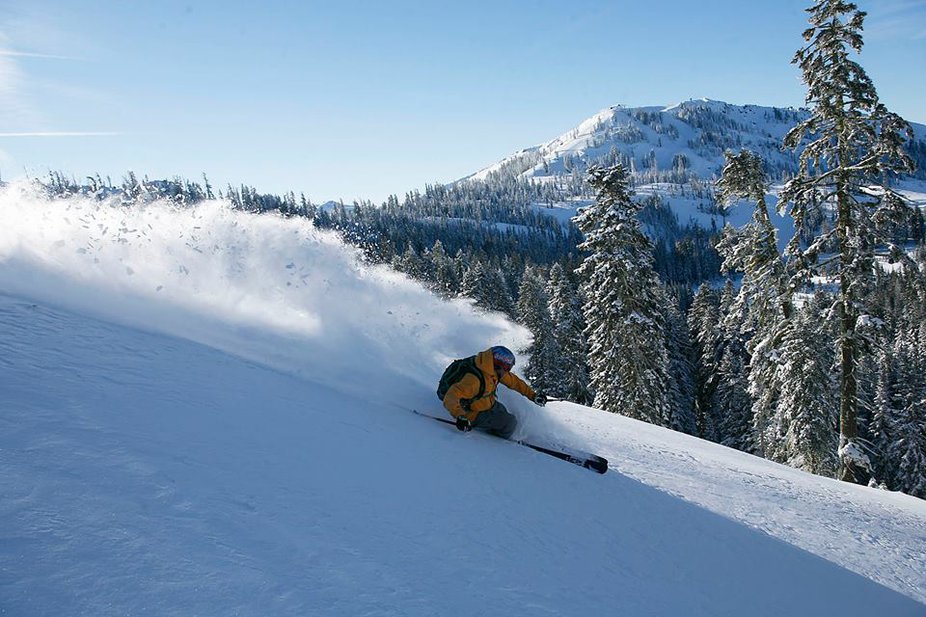 Photo Courtesy: Sugar Bowl Facebook Page
During the winter of 10/11 Sugar Bowl Resort located just North of Lake Tahoe received an insane 750 inches of snow. In the four seasons since then Sugar Bowl, like the rest of Tahoe has been plagued with historically low snow totals. Last year Sugar Bowl received less than 100 inches of snow and the resort closed in mid March. So far in 15/16 Sugar Bowl has received 252 inches of snow with more than 2 feet of fresh projected for the coming week. With 102 of 103 trails open conditions are at an all time high. Home to some of the most under rated terrain in the west Sugar Bowl is a big mountain that does not receive the same large crowds that gather at nearby Squaw Valley and Alpine Meadows resorts.
Mt. Baker - Washington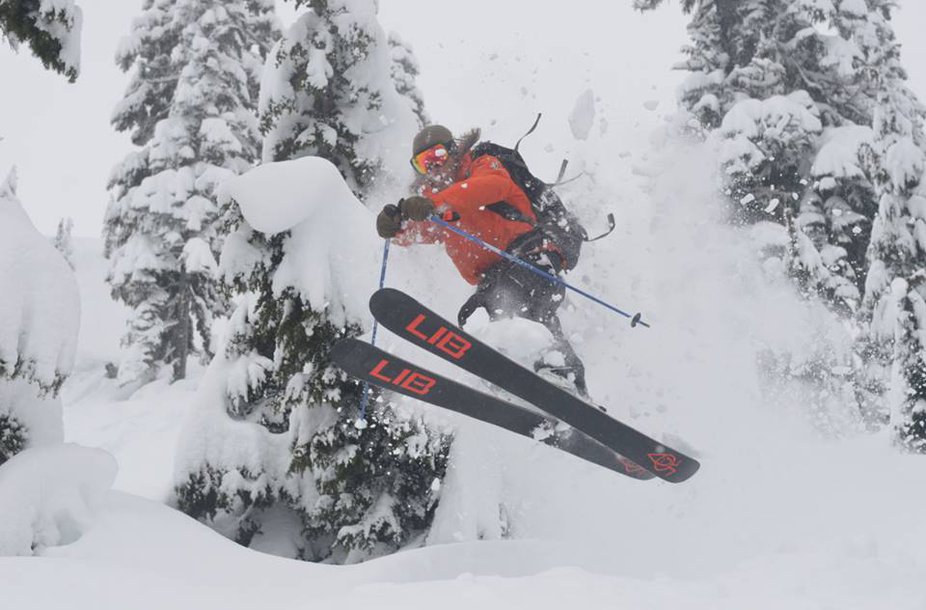 Photo Courtesy: Mt. Baker Facebook Page
Year after year Mt. Baker continues to top the charts in annual snowfall totals. The winter of 15/16 is shaping up to be no different with Baker having already received an astounding 301 inches of snow. The Pacific Northwest has been getting slammed all season and Mt. Baker currently has a 140 inch snow depth with 38 of 38 trails open. Considering Baker receives an average of 640 inches a year there should be plenty of snow still to come this season.
Wolf Creek - Colorado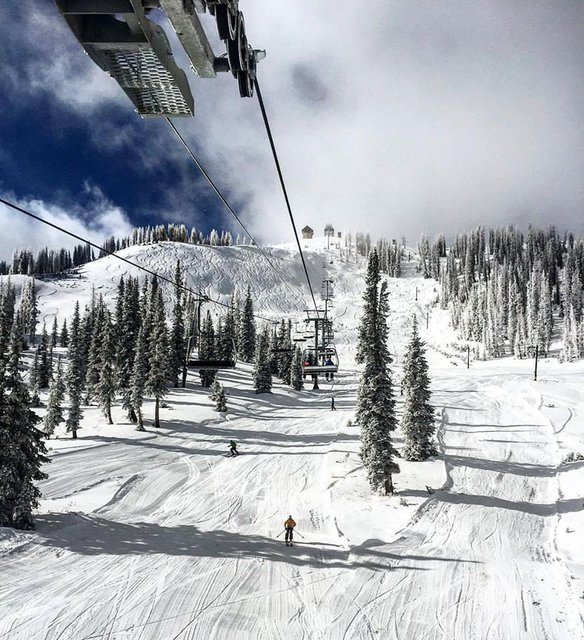 Photo Courtesy: Wolf Creek Facebook Page
While the rest of the west was struggling to find snow last season Wolf Creek located in Southwest Colorado received massive storms almost weekly. The resort was blessed with over 120 inches of snow in February and March alone last year. This year is proving to be no different as Wolf Creek has received 269 inches so far. Currently sitting at a base depth of 105 inches Wolf Creek isn't the steepest mountain on the list by any means but the resort provides some of the finest tree skiing in the west. Lift tickets here are surprisingly low by Colorado standards so take advantage of the cheap deals while they last.
Alyeska - Alaska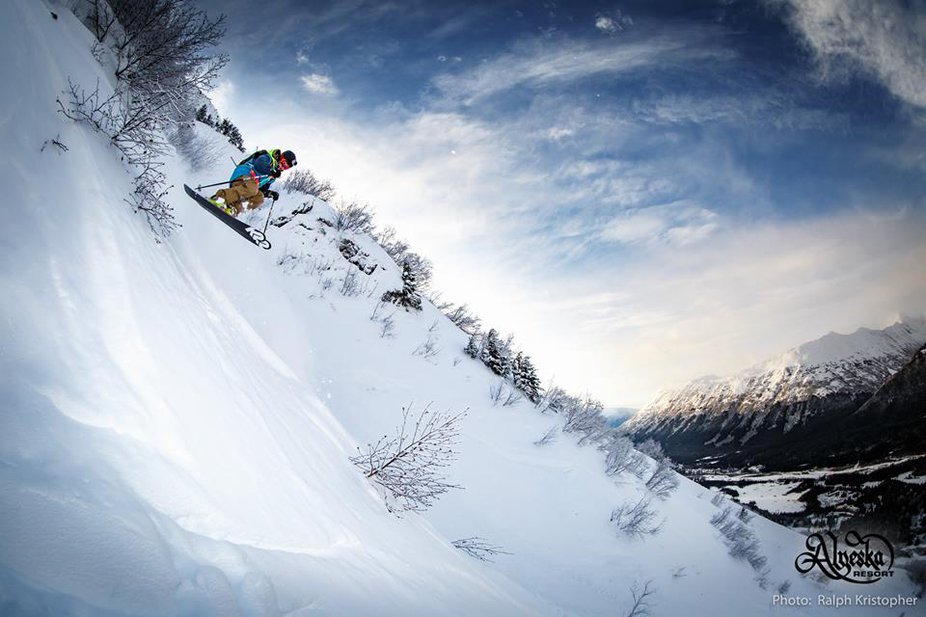 Photo Courtesy: Alyeska Facebook Page
Skiers young and old have dreamed of tackling the mighty mountains that are found throughout Alaska. For those of us that aren't willing to spend the big bucks on Heli-skiing or Cat-skiing there's good old Alyeska Resort. Located in southern Alaska in the town of Girdwood, Alyeska provides skiers with access to over 1,400 acres of terrain serviced by 9 lifts. So far this season Alyeska has received a whopping 362 inches of powder. If you've ever wanted to take a trip to Alaska check out Alyeska if the skiing isn't enough for you then the views will be.