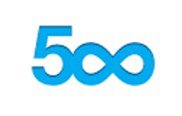 From a site starting out offering images at 500 pixels on a side, 500px is making the jump to stock agency with a just announced Market offering. In a message this morning, 500px was a bit vague about the nuts and bolts of the offering, but did state the images need to be a bit bigger than 500 pixels. More than 3600 pixels on the long edge and not watermarked is what they are looking for. And you need to have the proper release (an obstacle for some) while uploading in JPEG format. Images will be available for download and for print (no details on sizes, paper, countries, etc?) and presuamably photographers will need to sign up for the service.
And that was it. A hype note that is getting some attention in the biz.
I would like to know what you think about this option for creating yet another market for photos to be sold. Sure enough, the images on 500px are typically a cut above other sites such as Flickr and I have enjoyed being a small part of the community there. I don?t post often, but this option may find me uploading more of my seconds (shots that aren?t the primary for shoot, but still marketable). Yes the market is saturated and mountain pictures likely won?t be flying off the shelf, but as many aspiring photographers may be hoping, it?s another avenue to possible earn some beer money. According to the release, photographers will be allowed to set their price for selling items which might also create a ?race to the bottom?, possibly devaluing photographers? art (while acknowledging quality art almost always fetches a premium because of its scarcity).
NOTE: After the redesign release yesterday, photos now offer a "I want to buy this photo" button in anticipation of Market being turned on. Users will be notified if the photo is available for purchase in the future.
When 500px starts the Market offering and allows photographers to sell their uploads via download or print format, do you plan on jumping on board?
Post originally from: Digital Photography Tips.
Check out our more Photography Tips at Photography Tips for Beginners, Portrait Photography Tips and Wedding Photography Tips.
500px To Open Market Place For Photography Sales