This article is about some of the first things you need to learn about editing, that will eventually become a standard part of your workflow.  Each one is  pretty easy to understand, and will dramatically improve your images.  You can easily apply these "corrections" in any software you are comfortable with like Adobe Lightroom,  Aperture, Photoshop etc.White Balance is the first thing you should start with.  WB is one of those things that could be used creatively, and getting it "right" is not always necessary.  You can use it as a creative tool to add mood to your photos, just by cooling or warming the photo.  We have a great article on White Balance and we strongly advise you to read it and learn how to get it right, but also try and play around with it to see what you can come up with.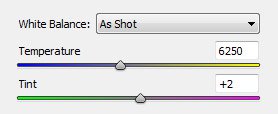 Noise Reduction.  Cameras are getting better and better at keeping noise to a minimum at higher ISO. However, most settings above ISO 200 will introduce some noticable noise.  There are two different kinds of noise, Color and Luminance. The lesser of the two "evils" is luminance, as it only introduces small gray pixels to an image that almost look like extra texture.   Color noise, however, is a different story.  It contaminates your images with pixels in different colors and if there is a lot of it, your image could get to the point of being unusable.  You can easily see this if you turn your ISO setting all the way up.  A good habit to be in is to apply noise reduction in the very beginning of your edit.  Again, every professional software is equipped with a noise reduction tool, start using it when needed!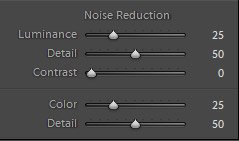 Crop for better composition.  Shooting action sports involves taking shots on the go.  We don't get to shoot in a studio(which makes our jobs/hobbies so much fun), so we don't have the time and comfort to get perfect composition every time.  Now that most cameras have plenty of resolution, and we can crop our images to fix the composition and make them more dramatic or get rid of unwanted background elements.  Once you get your shot in the editing software, zoom out so your shot looks like a thumbnail, and take a minute to look at the composition.  Then grab the crop tool and see what you can come up with.  Don't overdo it though, it really is best to get the best composition from capture, not in post production!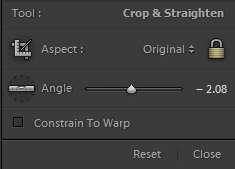 Curves are so popular and powerful that they are now present in almost every professional photo editing software.  With Curves you can work on different areas of an images tonal range.  You can also add/reduce contrast, increase decrease brightness and exposure, and balance colors. Basically everything you need within one tool!  Be sure to checkout this curves video to see how to use them selectively.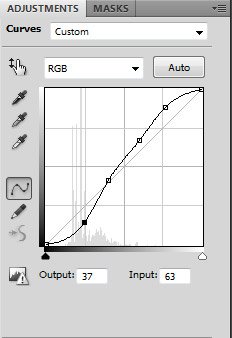 Sharpening with give a polished look to your images.  No matter what kind of camera and lens you are using, most photos can use some extra sharpening.  It should be one of the last things you do, just before exporting/saving your image.  There are many different ways for sharpening that work with varying levels of success.  When using photoshop's smart sharpen or unsharp mask tool, we recommend using a high amount of sharpening combined with a low radius (around 1px) in the settings.  If you want to go in depth you can apply different amounts of sharpening to different areas of your image by using selective adjustments.  Be sure to checkout Sharpening 101 to learn some of the best ways to sharpen an image.

Take enough time learning how to do all these thing if you are just starting and they will help you make any photo look it's best!