Photography has always been a powerful medium to share images, but it has consistently been most powerful when used to share stories. As digital SLRs increasingly include video functionality new opportunities are emerging for photographers to enhance their storytelling with video and videographers to return to their roots with still photography. Steven Bumgardner (AKA YosemiteSteve on Twitter) has a gift for storytelling as it relates to our natural world and might just have the ultimate dream job getting to work in Yosemite valley. Steven was kind enough to share a little bit about his video work and his increasing enthusiasm for iPhoneography in todays "3 Minutes with…"
1. Describe your photography in 100 words or less.
My work focuses on the natural world, and I spend most of my time in California's Sierra Nevada, in Yosemite and Sequoia National Parks. Since I live here, I can be a bit of a lighting snob, and I only shoot when things look good. I've always had a good sense of composition, and making an image for me is about putting myself in the right place at the right time. Most of my work is actually video, not photography, but I'm amazed how much I enjoy taking photos with my iPhone. It's really brought me back to photography, where I started.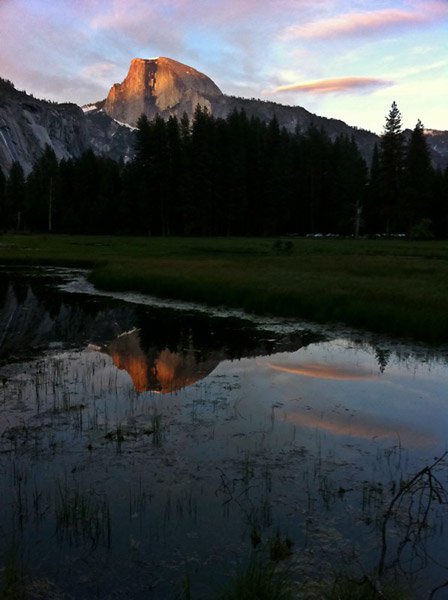 2. What gear/software do you use?
My main axe in the video realm is the Sony EX1R, but I also have a Canon 5DM2 for shooting stills. I'll use the video mode on the 5D sometimes, if I'm actually shooting into a light source, (usually the sun) because the flares look so good on that nice Canon glass. I also use the 5D for time-lapse and night sky work, and took over 20,000 images of lunar rainbows for the "Moonbows" episode of Yosemite Nature Notes. I've also invested in lots of expensive specialty gear like the CamBLOCK, a motion control system and the Spintec rain deflector for shooting in the wet misty conditions around the base of waterfalls. I've also recently started shooting pinhole images on actual film with the MintyCam, made from an Altoids tin.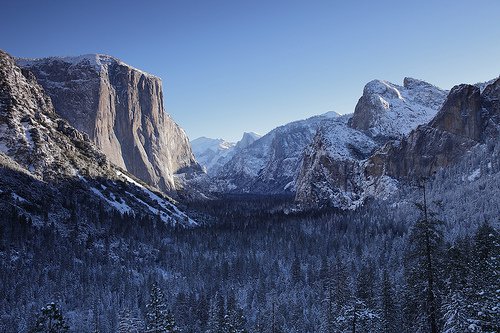 3. What?s one quick tip that you?d give people interested in nature photography / videography?
So much photography seems to be about capturing some amazing moment of time and space, but how does that fit into a bigger picture? I'm really a story teller, and I try to use compelling images to keep my viewers interested in what is being said. A picture may be worth a thousand words, but sometimes a few words can really add a lot.
4. What 3 Photography/Video Sites or Photo/Video blogs do you recommend?
I'm amazed how much cool stuff I've learned just by following PetaPixel on twitter (like my MintyCam.) Like most photogs, I read Guy Tal. He has a great philosophical perspective on photography and image creation. For inspiration on the non-fiction filmmaker front, I like the Digital Naturalist.
To view more of Steven's photography visit his web site at http://www.yosemitesteve.com
Post originally from: Digital Photography Tips.
Check out our more Photography Tips at Photography Tips for Beginners, Portrait Photography Tips and Wedding Photography Tips.
3 Minutes with Photographer Steven Bumgardner