Every year the winter must come to a close, but with the rising temps and melting snow comes the arrival of some of the best times! Despite the lack of big parks and snowpack compared to the west, the east always boasts a number of events that draw skiers from all over. Rails 2 Riches and Dumont Cup are just a couple to name, but with one of those already happening and the other cancelled, here are 3 of the best days to make an appearance on the east this spring.
Carinthia Open – March 11th - 12th
Mount Snow's park crew always steps the game up with Carinthia Open, bringing heavy rails and flowy jumps to the table. This is a slopestyle competition with both a Pro and Am division, welcoming skiers of many kinds. Whether you're a fan of competitions or not, Carinthia Open is not your normal slope comp. Instead of the strict 2-run format like most slope events, Carinthia Open is a jam format, allowing you to spin Inferno laps and do endless trains with the boys. This unique style coupled with a day full of good friends and even a chance at a $7,000 cash purse, is one you don't wanna miss!
Photo: Dan Brown
Hibernation Rail Jam – April 2nd
Killington Parks without a doubt host some of the best rail jams out. Whether it be Loaded Turkey, K-town Showdowns, or even the famed Rails 2 Riches, each one seems to be better than the next. The Hibernation Rail Jam is at the base of Killington's superpipe, leading them to setup some creatively weird jibs for everyone to ride. With both skiers and snowboarders in attendance, you're sure to see some of Killington's local characters as well as some heavy hitting tricks. Don't forget the abundance of prizes and some hooligans behind a megaphone and you've got yourself a good day!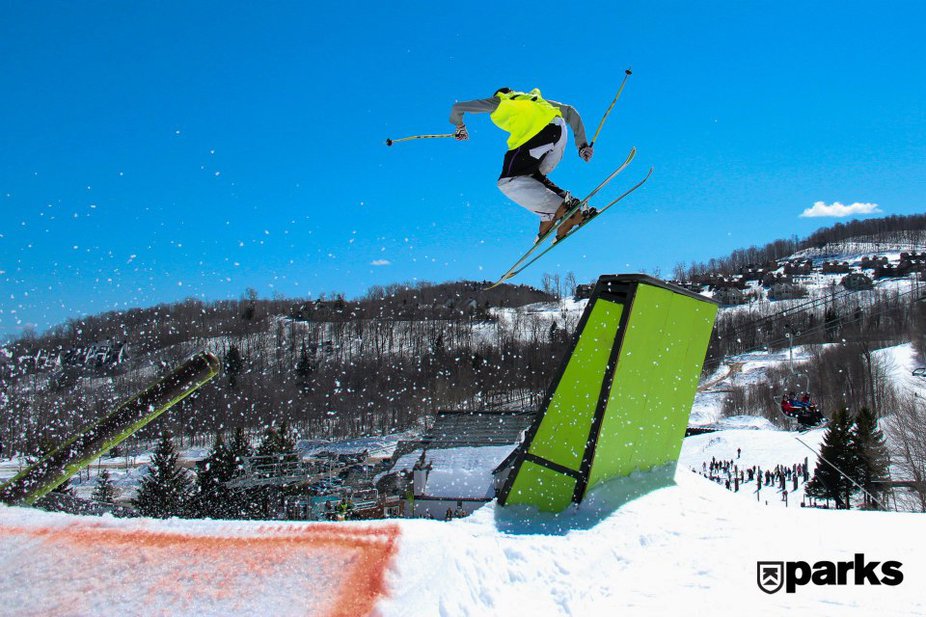 Photo Courtesy of Killington Parks
Peace Pipe Jam – Memorial Day Weekend
Lastly, and probably mine and many other's favorite is Mount Snow's Peace Pipe Jam. For many, you haven't skied in at least a month or so, and all of a sudden Memorial Day rolls around and you find yourself packing up the car for one last weekend. Despite the heat, with all the leftover snow from Inferno jumps, park crew gets after it to setup a mini park for one last hoorah. You'll probably be dodging filmers, getting snaked left and right, or even surprising yourself with a new trick to close out the season. But this along with good times full of sunshine and smiles, burgers and beers, and all the east coast homies in one spot is definitely a weekend you'll never forget!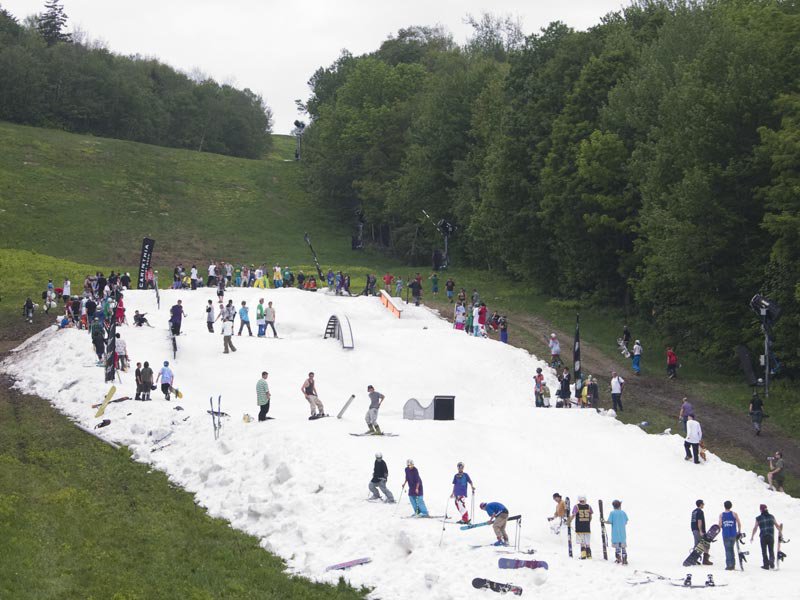 Photo Courtesy of Carinthia Parks