Hey Guys,
it has been a busy 3 weeks for me, going to switzerland twice and austria for the Red Bull 401, Austrian Freeski Open and European Freeski Open!
The Red Bull 401 took place 3 weeks ago in Hoch Ybrig switzerland!
It is a whole different comp then all others, u have a dartboard with all four 1080´s as the bullzeye and then all four 9´s all four 7´s and so on!
U also have 2straight airs and 2switch straight airs!Every trick is worth a different amount of points and u have to get down from 401 to 0 in as less runs as possible, by performing certain tricks, mixed with double grabs, combo graps, inverts and double corks bonuses!
It really is hard to understand but the Red Bull guys did it perfect = )
I ended up in 3rd place behind Jonas Hunziker and Elias Ambuehl!
The comp was a lot of fun, the weather was perfect and the concept legendary.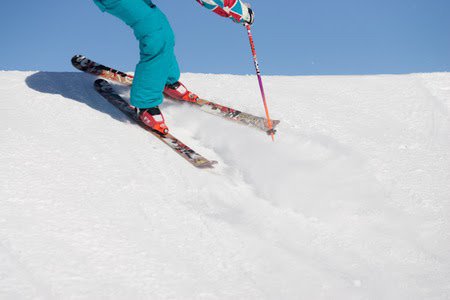 taking off switch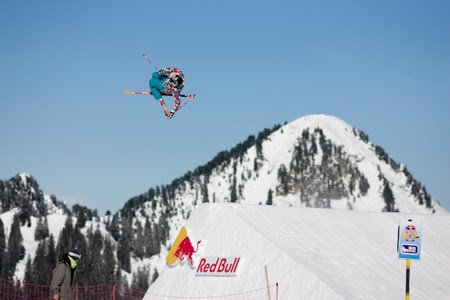 cork 9 blunt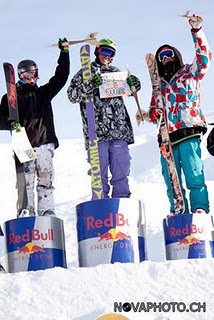 stoked about 3rd place
After switzerland it was about time to go back home and take part in the Austrian Freeski Open!
This year all the athletes gathered in Kaprun!
The location was new and the thoughts were high!
After a good first traing day up on Kitzsteinhorn everybody was ready for the big Finals!
Due to the weather situation the organisators had to do qualifications and finals in one day!
The Strong wind made it hard to get the speed right, and we were only able to hit 2out of 5obstacles! I decided to to something different and nose butterd the kicker besides the canon box, with a nose butter cork 9 and a sw cork 9 on the jump! Unfortunately this was not enough but I ended up sessioning the smaller jup a little more and tried a nose butter cork 12 = )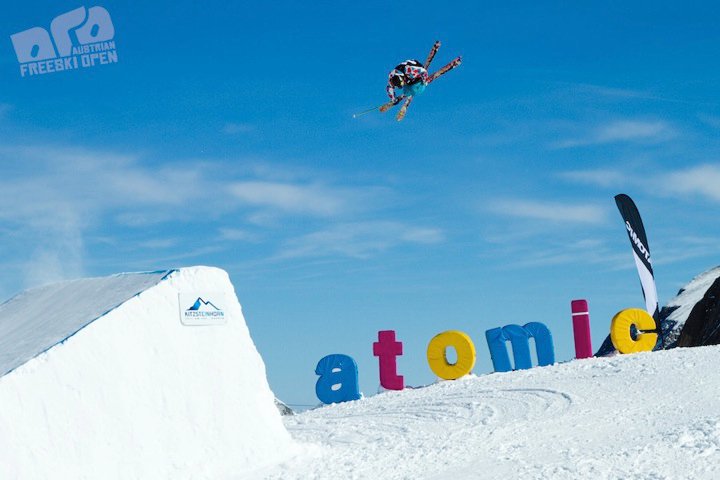 sw cork 9
In the end Jossi Wells was the men to beat, followed by Russ Henshaw in second!
Pekka Hyssalo showed up a really strong performance with a sick dub cork 12, but unfortunately he missed the podium by one spot! Big Up to Pekka who skied really good!
After Austria it was time to get back to switzerland for the European Freeski Open!
After the Qualificatin went really well for me, qualifying in 4th with a lip 2 in the downrail, a 2 in 2out on the straight gap box, a sw 180 in 180 out on the wallride, a sw right bio 7blunt followed by a sw left dub cork9 mute and a right cork 9 blunt, my expactations for friday finals were high!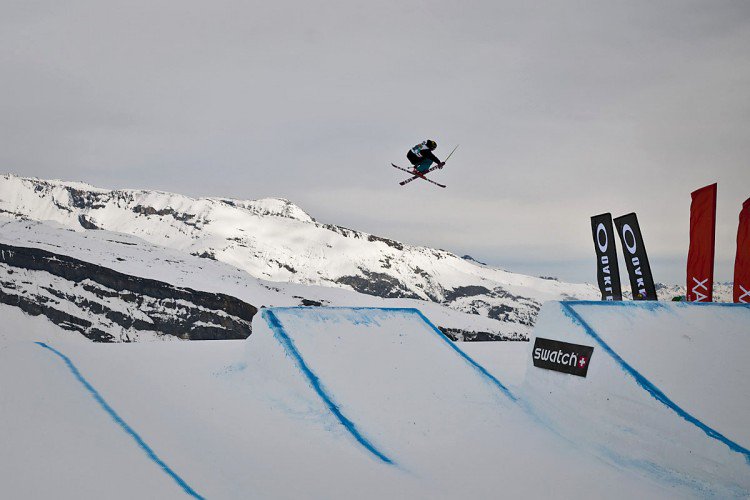 Unfortunately we were unlucky again, the weather changed and slopestyle finals got cancelled due to heavy storms!
Instead a Rail Jam was happening which I ended up getting 10th place and best german competitor! I did some sw 2 pretzel 2 on the dowrail and a sw 2 blind change up to 2 out on the dub kinked rail!
After Euro Open I headed back home to enjoy one wonderfull powder day with my girlfriend and now it is time to go back filming yeeeeaaaaahhhhh =)
have a good one everybody and make sure to check out:
roykittler.blogspot.com