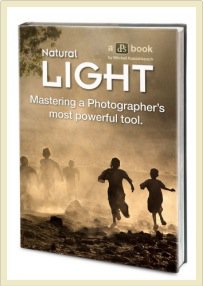 I thought I'd give you a quick final heads up that your 25% discount to our brand new ebook – Natural Light ends in just over 24 hours.
This is your last chance to grab a copy for just US$14.99 — a 25% saving!
We've had so much positive feedback on this eBook from people telling us that it is transforming their images. Here's one quick email we had from a reader yesterday:
Last week just before I was about to spend several thousand dollars on some lighting gear I saw a post about your Natural Light eBook. On a whim I bought a copy and I am so glad I did – the improvement in my photography is out of this world.
Best of all I no longer see the need for all that gear I was eying off because I'm equipped with the best light there is – natural light. This was the best $15 I ever spent! – Jesse Sadler
I've added this feedback and more from other buyers to the Natural Light info page – check them out and get your copy here.
Go in the Draw to Win $1000 in Lenses if You Buy Today
Don't Forget if you order today and you'll not only save 25% but you'll also go into the draw to win $1000 of Lenses for your Camera (details on the info page).
The competition and the discount ends at midnight US Eastern time on Tuesday 22 May – don't miss out!
PS: we'll be posting the name of the winner of the competition here on the blog shortly after the cut off time – they'll also be notified via email of their win.
Post originally from: Digital Photography Tips.
Check out our more Photography Tips at Photography Tips for Beginners, Portrait Photography Tips and Wedding Photography Tips.
24 Hours Left to Save 25% on our Natural Light eBook (and Go in the Draw to Win $1000 of Lenses)