Cover photo: Laura Obermeyer
The Bone Zone at Brighton is firing, snow is falling all over the West which means Opening Day is right around the corner. It looks like Wolf Creek will be first, they'll be spinning the lifts this Saturday (13th October) and A-Basin is sure to be close behind. We've rounded up a few essentials for making your first day back on snow the best it can be.
_
Rock Skis
Seeing as most of us aren't lucky enough to live in a place like Revelstoke where they typically open with over 100cm, sometimes 200cm, of snow we have to deal with skiing a ribbon of death alongside everybody else who can't wait to ski. You can expect everyone and their brother to be out there trying to get at least a few laps in ,before they can't stand waiting in line anymore. Whether it's Jerry and Co. walking all over your brand new skis, or riding a soupy combination of dirt and snow to slide strewn about corrugated features, your brand new kit will get destroyed. Save it until things have calmed down.
https://www.instagram.com/p/BZtoS1HhQoi/?taken-by=trollhaugentroll
_
Appropriate Layers
As if you didn't already have you kit picked out 4 months prior to opening day. Out west, you could be skiing shin deep powder from day one, so actual outerwear is probably a solid plan. The Midwest and East Coast could be cold enough to freeze your nuts off, requiring your mid-winter kit already. On the other hand, your hill's temps might be just warm enough that picking those trendy Kappa trackpants you got at Goodwill is actually an option. Do I risk freezing to death but look trendy as fuck or do I throw "style" out the window and wear those comfy insulated bibs mom got me last Christmas? It's up to you sport, but remember, no one really gives a fuck what you wear.
https://www.instagram.com/p/BU2yxRFlxvi/?taken-by=windellscamp
_
Liquor
Sip the pain away because you've been dreaming of this for 8 months but it's still only a white ribbon of death. Head to the liquor store before you make it to the hill to grab your favorite courage juice. A little bit goes a long way on the first day when those wobbly legs of yours go for their first lip on blind two. Whether you fall or not all day, the juice will make those aching joints feel less like they got the Stephen King 'Misery' treatment.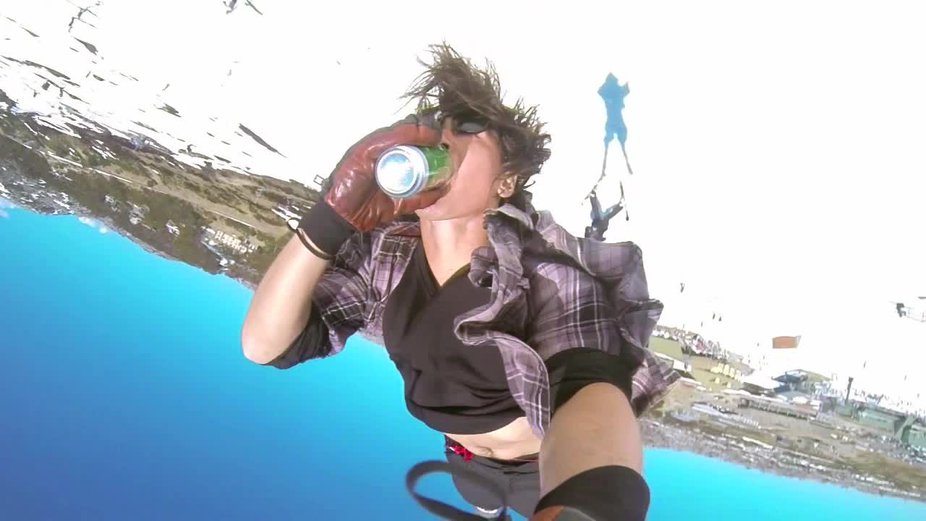 Picture: Dhanu Sherpa
_
Food and a Grill
Because it's a long season ahead and justifying a lodge hamburger isn't quite doable yet (or ever). Personally, I can eat at almost any hour of the day. I'm a big dude and require a decent sum of calories to keep me chugging along during the ski day, more so when I'm out hiking rails at Trollhaugen than lift serviced skiing. If you bring the grill and the homies bring the meats, you can make sure everyone is well fed and ready to go hiking that one down rail for hours to come.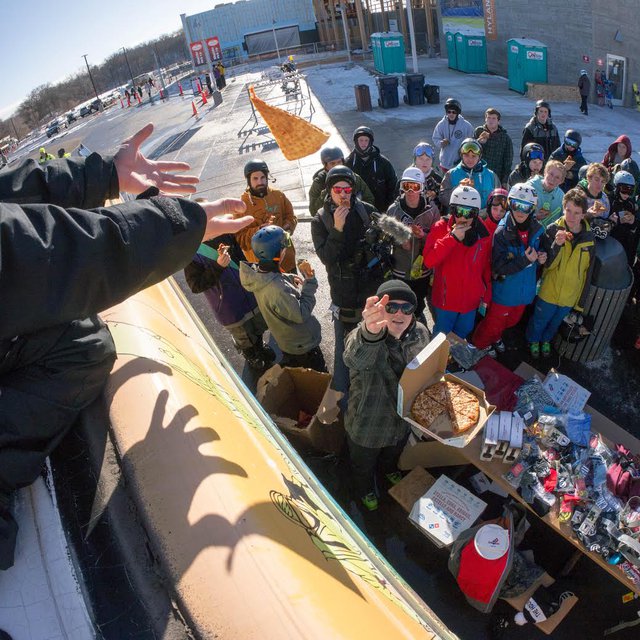 Photo: Erik Olsen
_
Shovel
Is your home mountain a rad place, where even when they can only open one white ribbon of death, they think about us, the park rats, and put out at least one PVC pipe? If so, count yourself as one of the lucky ones but that takeoff is going to get messed up real quick. For some though, hoping for the minimum is like me hoping that one day the Midwest will have real mountains: it's not going to happen chief. After two runs sans features, you'll find yourself wishing there was something, anything to jib. Then you spot it: a rotting log. If you've got a shovel, the world is yours. Convince the homies to drag that onto the side of the run, shovel just enough of a lip on to it to make it hittable: you just made your own fucking day.
Photo: Mike Garceau
_
The Homies
The best way to make sure your opening day is the best it can be? Bring the homies out en masse. Remember that YMR Opening Day Edit (link)? Sure the setup was solid but I'd be willing to bet my left testicle it was made even better because the whole crew was there. Maybe you enjoy skiing by yourself but staying hyped on that solo shred is that much tougher on those first few days, or weeks in some cases, of low tide.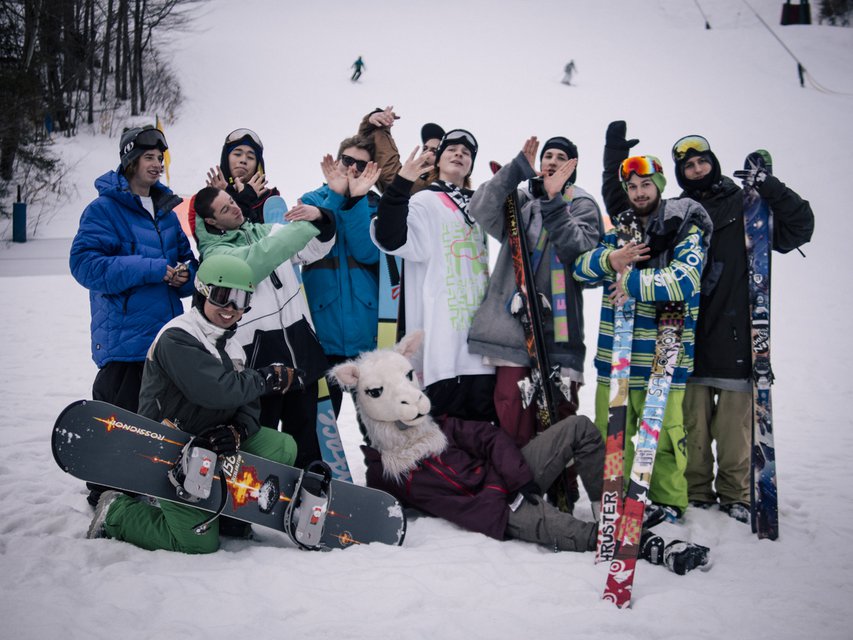 Photo: Jason Mousseau
_
Camera: (Optional but recommended)
Last but not least, don't forget to bring your camera, iPhone, or other recording device. This one goes out to all those #socialmediaskiers who live in a world where edits have never been over 60 seconds long and their followers can't be bothered to "head to the link in bio" to watch anything. Make sure you get the right angles, zoom, and music to cap off the perfect instabanger because, if you didn't film an edit, did you even go skiing?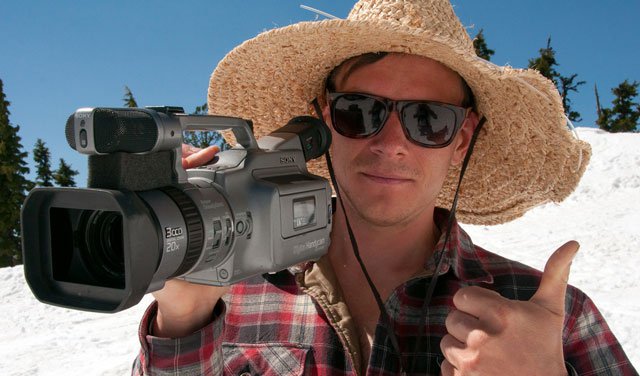 Photo: Line Traveling Circus
_____________________
Get our app and stay up to date on all the latest ski news, reviews, videos, cruise the forums, talk some shit, and more!