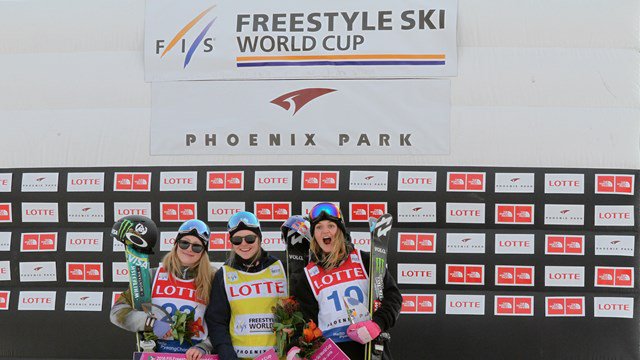 Women's Podium - Photo Courtesy: FISfreestyle Twitter
This weekend in PyeongChang, South Korea the FIS held it's second to last World Cup slopestyle competition of the season. Athletes from around the globe gathered in PyeongChang to try their hand at an innovative course which was designed by Schneestern, a terrain park building company operating out of Germany. However, this was no ordinary competition due to the fact that the course was constructed as a preview for the 2018 Winter Olympics which will be held in PyeongChang. The competing athletes arrived earlier this week and were able to practice for a few days before the qualifying event which was held on Thursday. Finals were held on Saturday and the competition did not disappoint.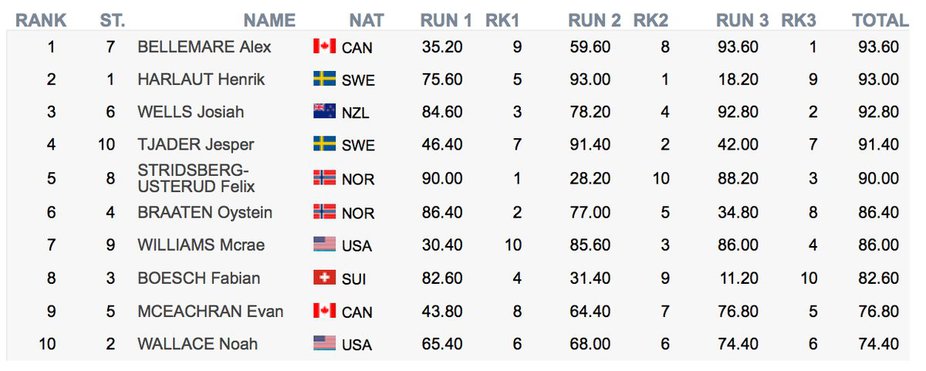 Men's Final Results - Photo Courtesy: FISfreestyle Twitter

Women's Final Results - Photo Courtesy: FISfreestyle Twitter
Twenty two year old Canadian Alex Bellemare took first place on the men's side with a winning score of 93.60 while Tiril Sjaastad Christiansen a twenty year old Norwegian placed first in the women's event with a score of 91.60. The course which featured two banked money booters provided riders with plenty of opportunity to showcase their creativity. After a disappointing first two runs Bellemare pulled out his best run of the entire week with his third attempt surpassing Henrik Harlaut from Sweden who finished in second place on the men's side with a score of 93.00. Jossi Wells of New Zealand finished in third place for the men's with a score of 92.80 just shy of Harlaut.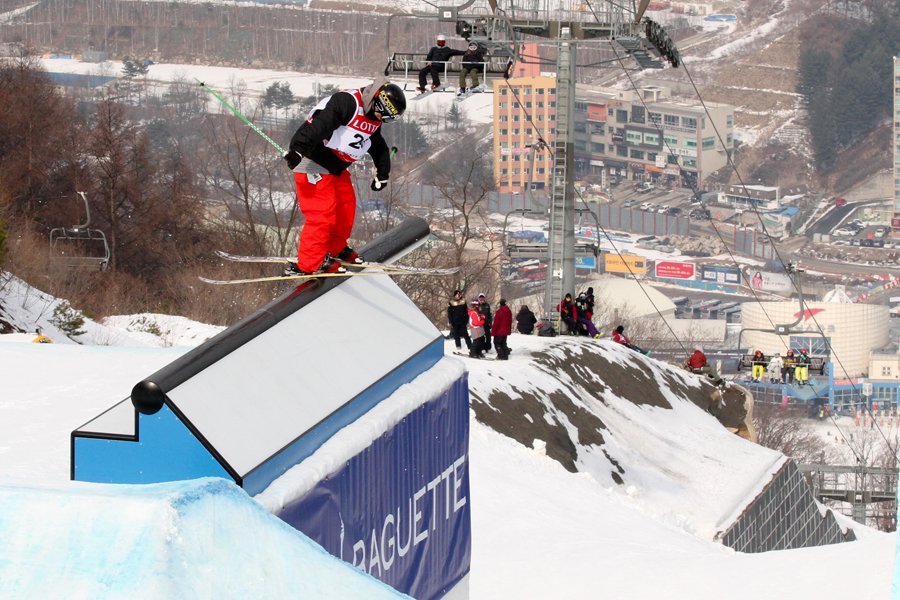 Alex Bellemare - Photo Courtesy: FISfreestyle Twitter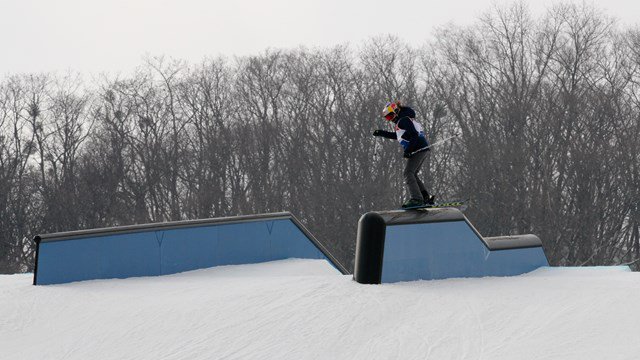 Tiril Sjaastad Christiansen - Photo Courtesy: Freestyle Ski
Sjaastad Christiansen has been on fire lately finishing in third place two weekends ago in the Boston big air competition. She domintated the competition this weekend finishing a full seven points higher than second place finisher Maggie Voison from the United States. Third place on the women's side went to Emma Dahlstrom of Sweden. Emma finished with a score of 81.00.
Alex Bellemare's winning run can be seen below as well as part of Tiril Sjaastad Christiansen's run and a few of the other top runs from the weekend.
https://www.facebook.com/172467902838454/videos/964269170324986/
https://www.facebook.com/nrksport/videos/10154623318887796/?fref=nf
https://www.facebook.com/freeskiingsweden/videos/941358489280414/
https://www.facebook.com/freeskiingsweden/videos/941357632613833/