The Shred athletes and the team out in Italy and New Hampshire want to wish all of our loyal shredders a very Happy New Year! While the athletes are out in the field doing their thing, winning contests and going big while representing the newest Shred styles, the worker ants have been hard at work fulfilling orders around the world, creating new production runs and yes, working the new dope designs to come.
While there have been great things to report, like Romain de Marchi and friends hitting the best day of the season in the Whistler backcountry…
… to Ted Ligety winning 3 straight Giant Slalom races in a row (Beaver Creek USA, Val d'Isere France and Alta Badia Italy) in Alpine Skiing…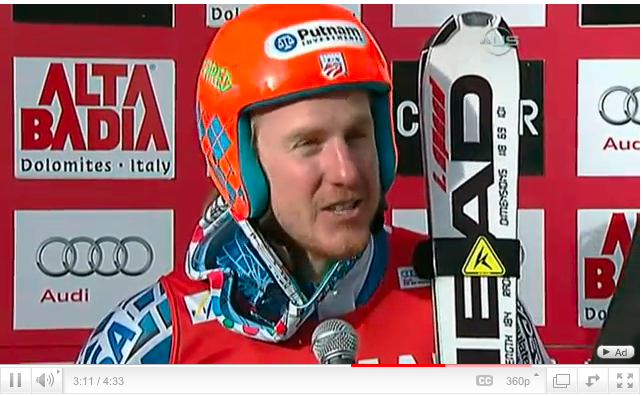 Click on the Image to See Ligety's Last Win in Alta Badia
… to Patrick Deneen getting a back to back 1st place and 2nd place finishes and taking over the leader board in Freestyle moguls…
… there is also some less than welcome news that just came to us from France. Oceane Pozzo, the beautiful and talented snowboarder with Sochi Gold Medal aspirations tore her cruciate ligament in the left knee in a World Cup training run in Telluride, Colorado. She'll have to sit out at least this season and return sometime down the road to ride her dream to the next Olympics in 2014. Good luck for your rehab time, Oceane!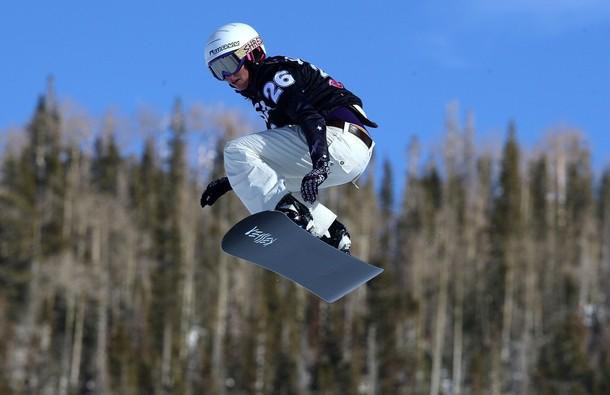 A lot of our shredders have been sending in a ton of emails asking where they might be able to get the newest goggles and helmets. From South America to Europe, to Lebanon (yes, you heard right), to the good ol' US of A, we've received emails requesting info on where certain products and models can be found. Here in the States, besides a long list of stores stocking a good amount of Shred gear, we've also opened up our SHRED STORE where you can order the full line-up of gear (if it hasn't sold out already).
For those of you who have an older pair of other goggles or helmets and are looking around to upgrade your gear, this is the time to go for it. Shred products are backed by warranty and are hailed snowboard and ski worlds over as exceptional products with great build quality and awesome optics. Hit any one of our countless worldwide retail outlets to try on a pair and see what the edgy Shreds have to offer! All stores can be found at our dealer map: http://shredoptics.com/dealers
Other than that, we all wish you a killer start to 2011 and hope that your snow dreams come true. Looks like a lot of our prayers have been answered judging by all the storms and cold spells that have pushed through most of the northern hemisphere.
Rip it up in 2011!
Related posts:Introducing the All New Shred 2010-2011 Collection ***SPREAD THE WORD AND TELL YOUR FRIENDS: CLICK ABOVE ***...
Products New 2011 Goggle Collection Out. Get'em @ your local store...
News Release: Shred Inks Deal as Official Supplier of the French Ski Team The young rippers in the developmental ski programs world-wide ?...
Related posts brought to you by Yet Another Related Posts Plugin.