DAMN!! This has been by far the craziest season I have ever had. This was the first season that I did not attend college for the fall semester. In the past I've taken classes in the summer and fall and shipped out to Mammoth around New Years. This year, I decided to give online school a shot and made the cross-country trip from NY in early October.
It took a long time for me to find a job that had the hours that I wanted. My goal was to find one where I never had to say, "I can't go skiing….because I have to work". I ended up finding a job working maintenance 6 nights a week at a hotel. Not psyched on the 6 days, but I couldn't complain.
The town of Mammoth has a ridiculous concrete skatepark, and while I was saving up for a college pass in the fall, I spent my days there shredding around. Finally, just before Thanksgiving, I copped a pass just before the Skatepark got buried for the winter.
Mammoth Mountain played host to numerous top-notch snowboard competitions early season, including a Grand Prix and Olympic halfpipe qualifier. They were awesome to watch, but the fact that the courses were closed to the public was a total buzz kill. For most of the early season, Mammoth had a small jump in the middle of the trail, and a few rail features here and there. Not very typical for the SoCal giant. Fortunately for us, the snow kept coming and powder skiing was never in short order.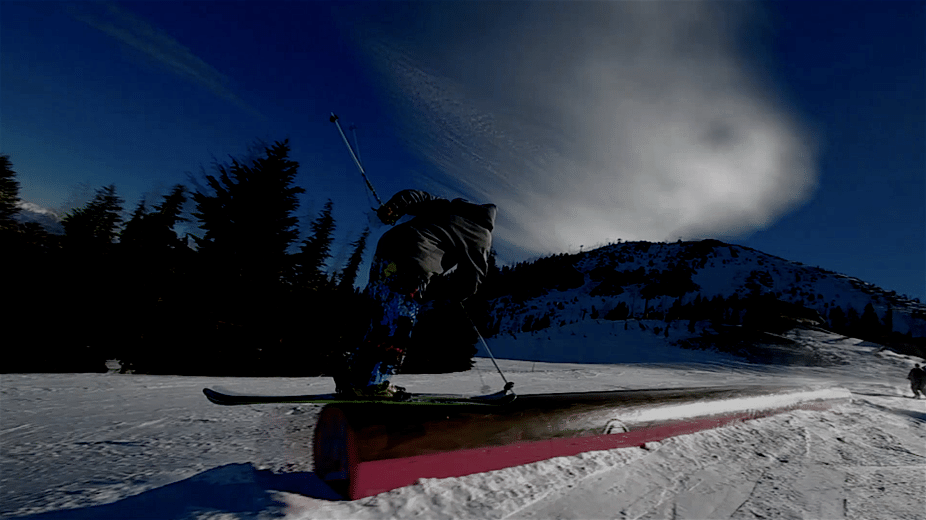 Storms measured in yards, 100 inches in a week, sunny blue days in between; the heart of winter couldn't have been better. This was my first season riding for LINE SKIS, and I think it contributed to how sick the season was for me. The EP's are my favorite rockered ski I've ever been on, and the BLENDS and AFTERBANGS killed it in the park.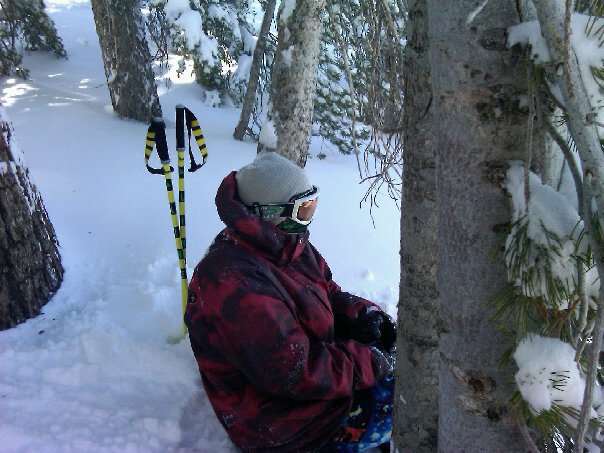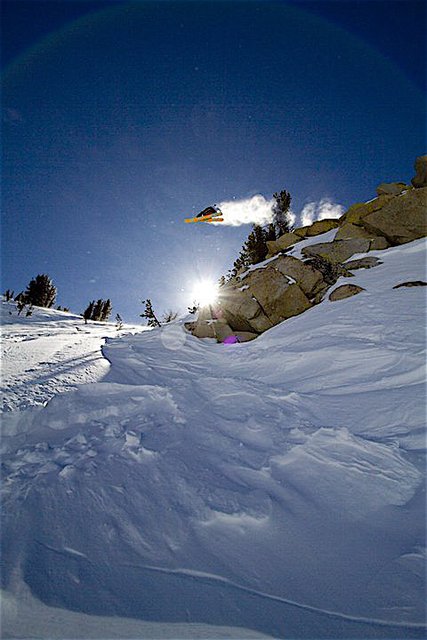 photo: Sean Logan
This year, my roommates and I (Chris Logan & Parker White), finally got our hands on some snowmobiles. In our first winter sledding around, we subjected ourselves to countless hours of digging and getting unstuck, but with one POW turn burial, it was all worth it. When the California sunshine made its presence known this spring, it was almost bittersweet knowing that the sled days were over. I can't wait for the snows to come next season, and get back out there building jumps and shredding around in mountains.
Ski Bumming at Mammoth makes it hard to compete for 3 reasons. 1) Its pretty isolated, so travel gets pricey. 2) Since it's in the middle of nowhere, it's hard to keep trips short and get time off of the big J-O-B. 3) Its hard to leave the best place I've ever lived. Having said that, I did make a few trips this year. The first event I competed in was the Gatorade Free Flow Tour stop right here in Mammoth, which was a really fun contest, it was held in the little park, so the vibe was really mellow and I had a good time aside from the sub-par weather. My roommates and I all skied well, and ended up going 1, 2, 4; myself in second. I was really psyched on the way I skied, and just as pumped that the whole crew did well. The next contest I did was one that I try to make it to every year: The Mount Snow Open. It's a good excuse to go home, and I always have a good time riding Mount Snow since it's where I grew up and learned to ski. The Jam style slope qualifier makes it my all time favorite event, followed closely by its predecessor, the VT Open. The weather was blue bird and sunny, a pretty big crowd was hanging out at the bottom and on the deck of the Carinthia Lodge… it was a perfect day. Starting qualifiers off with an 8 person TRAIN through the course, and hearing the announcer be stoked on the riders having a good time were just two of the reasons that made the contest really sick. Again, I was psyched with my skiing, and all of my roommates, homies and I made finals. Unfortunately, I had some spontaneous wax issues and came up really short on the bottom jump on both runs. It was a sick day, and festivities that night with the VT crowd capped off a good trip home.
Just a few weeks after I got back to Mammoth, I went up to Alpine Meadows for a Triple Big Air. A three-jump slopestyle course with no rails. I did the run that I had planned on doing, and again I was really happy with myself. Unfortunately, second run people out of nowhere started chucking and stomping dubs. I stayed at the LINE reps house close to the hill, so it was another quick vacation from Mammoth that was pretty dope.
For the rest of the winter I mostly chilled in and around Mammoth, filming and skiing park and powder, while getting out on the sleds when I could. This spring, I got the opportunity to go to HOOD for the 4th Annual West Coast Sessions at Timberline. The weather didn't cooperate 100%, but I still had a blast, and ended up getting some of the best shots of my life.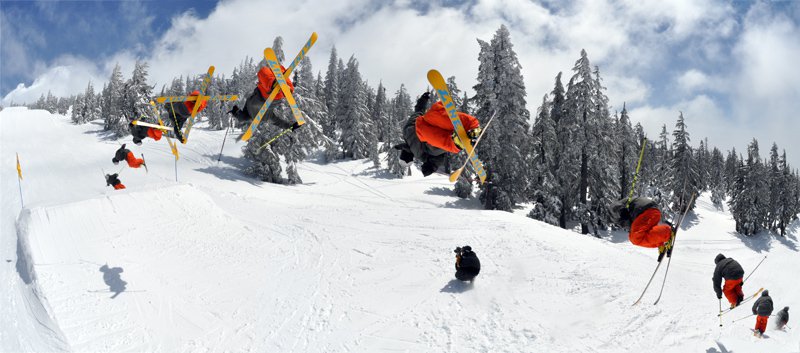 Photo: Ethan Stone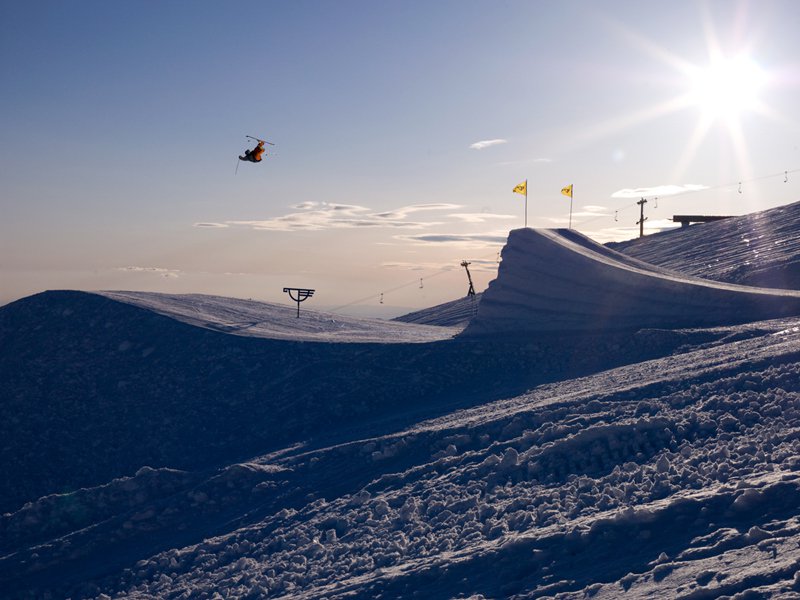 Photo: Smalley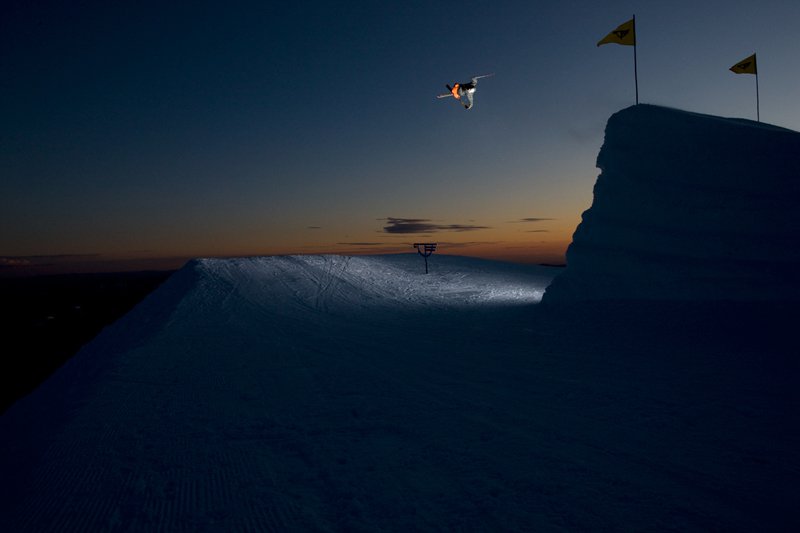 Photo: Smalley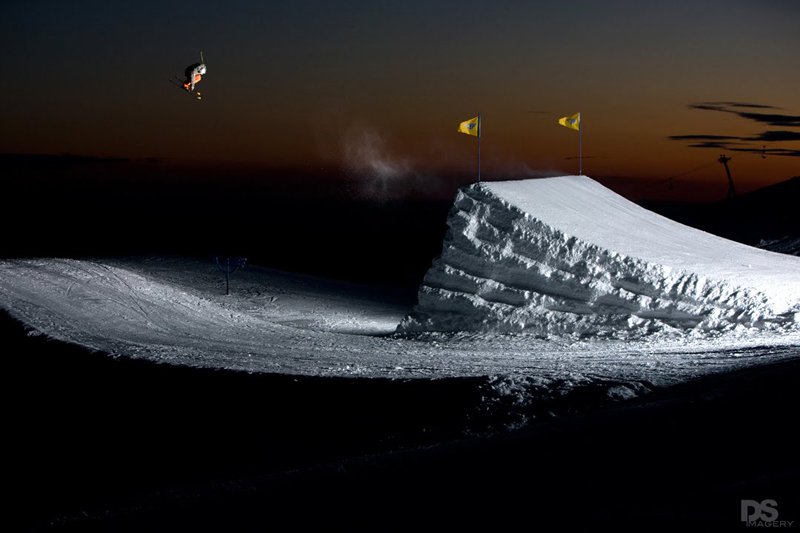 Photo: Smalley
May 28th 2010 will go on record as the latest POW day of my life with countless burial turns and faceshots. It seems like Mammoth will be completely skipping the spring season, and going directly to summer. The weather has been very cold and snowy for almost all of April and May. The forecast for the beginning of June on the other hand is 65 and sunny. I've never lived in Mammoth over the summer, so I'm stoked for the perfect weather to cap off my best season ever. I look forward to getting some dope new Nine22 T's and Hoodies, and when the get delivered, I'll start jones'in for snow all over again.
The MONTAGE-INC season was documented by Sean Logan via his new Cannon 7D camera. The mini movie can be seen here.
Big Thanks to Matt Connelly and Malcyk at LINE, Gabe and Roy at SMITH, Brandon Pastuka, Duncan Lake, Hennie VJ, Smalley, and Ethan Stone for making West Coast Sessions happen for me.
Think Snow, Carve hard, and Grab Grabs.