Higher than average snowfall in Burlington, Vermont and
across the Northeast had my friends and I scrambling to hit as many
things as possible while the snow was still around. I think I only
made it to a ski resort 3 or 4 times before years end. When the
holidays rolled around it was time to head home to New York and of
course we hit some things on the way back.
   
    Then it
happened. Rain. Lots of it. It had to happen sometime I guess. On
Christmas Eve, I headed west with my family to visit our relatives in
San Francisco. The melting snow made the snowless week ahead somewhat
more bearable. After enjoying Christmas time in the Bay Area, we
drove back to the airport on New Years Eve. Just before checking our
bags, I found out I would be going to Denver to do some rails with
Level 1 productions the following day. I was pumped to say the least
and when we arrived home in Rochester, NY just 10 minutes before
2008, I scrambled to pack my things, grabbed 3 hours of sleep and it
was back to the airport bright and early.        
   
    After,
arriving and trying to figure out what time zone my body was in, I took
a nap and we started the week long grind railing quest. One
particular highlight of the trip was being kicked out of a rail by a 70
something year old man who drove his jeep up a sidewalk path, paused
for a second, and proceeded to floor it through our jump which was
large and set back from the rail for disasters. Other memorable
moments include skiing in a football field full of geese poop, meeting
a 2 week old puppy named Amazing Jake, and of course participating in
some fancy rail hopping. Overall, it went super well and going back
to school has not been easy. We had 50s, pouring rain, and lots of
lifts on wind hold today, but it looks like the Annual January thaw is
coming to an end soon.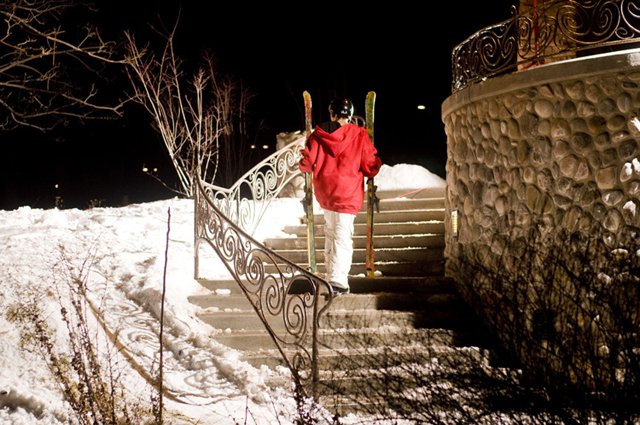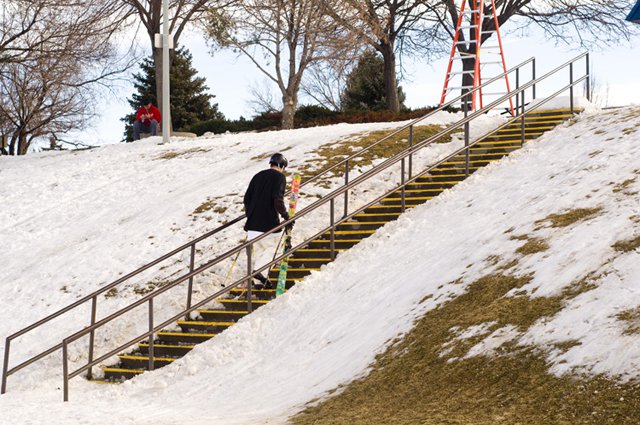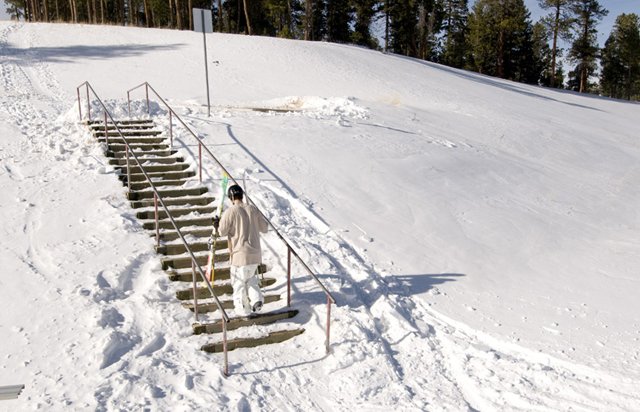 RIP Disaster Jump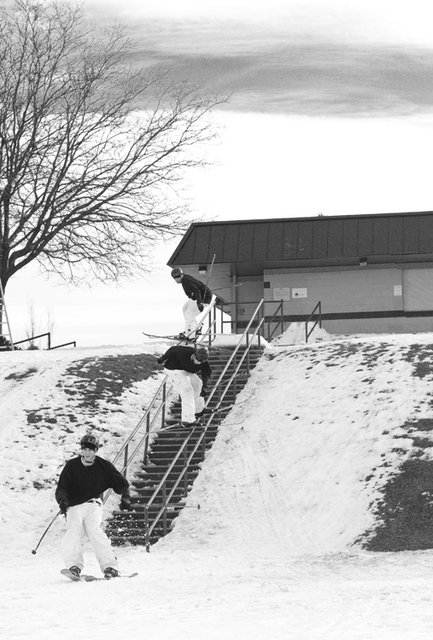 Rail Hopping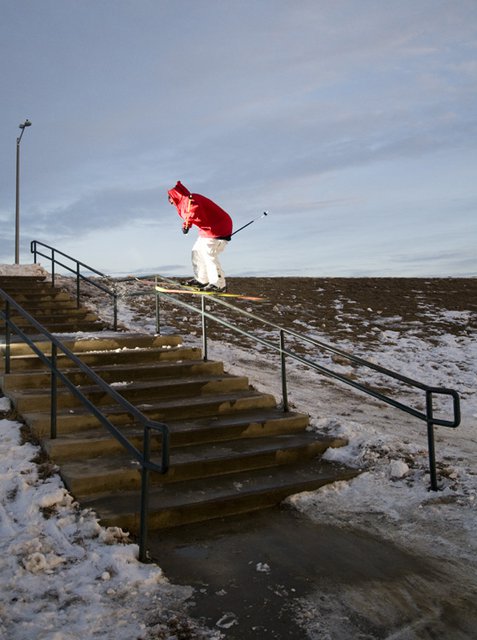 Big Thanks to Connor Walberg for taking the pictures (http://www.connorwalbergphoto.com)
Have a great season and see you out there.
-Will