*All 16/17 products will be available for pre-order at a discounted rate for the month of June. This is the highest discount we will be offering on these products for the 16/17 season. Order now and don't miss out on these limited time discounts.
This line ushers in a new generation for Saga Outerwear. We've taken classics such as the Anomie 2L Jacket and Pant and given them a facelift. The Anomie 2L Jacket is now an Anorak style pullover. Featuring a front half zip as well as a side zip for easier entry and removal. Not wanting to change the iconic Anomie Pant style, but always looking to improve, we added removable bibs
Nicky Keefer – Anomie 2L Jacket – Khaki/Black. Anomie 2L Pant – Navy
Coming back for another year as one of our most popular products, the Puff Poly Combo also saw some upgrades. The Pullover is now a Raglan sleeve cut soft-shell Anorak style. The vest comes with 60gm quilted insulation to layer over
top on colder days or for the extra hit of style.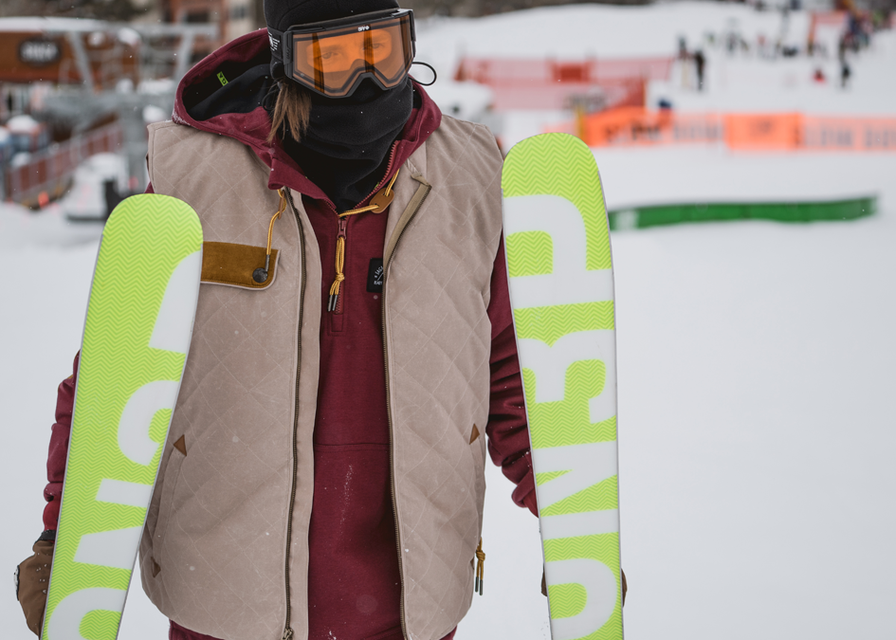 Jake Doan – Puff Poly Combo – Khaki/Maroon
Brand new to the line this year, the Park City Parka is the perfect blend of off-hill style and fit with on-hill function. A tailored fit with a 10k mm waterproofing 2-layer soft-shell will seamlessly blend the off-hill and on without sacrificing functionality.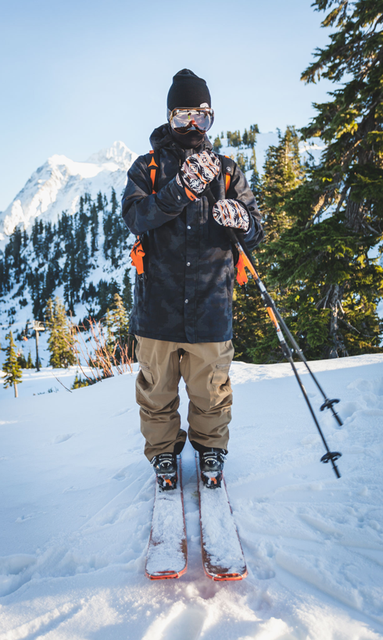 Nicky Keefer – Park City Parka – Black Camo
Continuing with the popularity of the Knuckle Puck Pullover, we added the Foul Play Short Sleeve Pullover. The Foul Play features the SAGA-Tek mesh fleece as the Knuckle Puck to give it that traditional jersey feel with some added warmth and comfort for on hill use.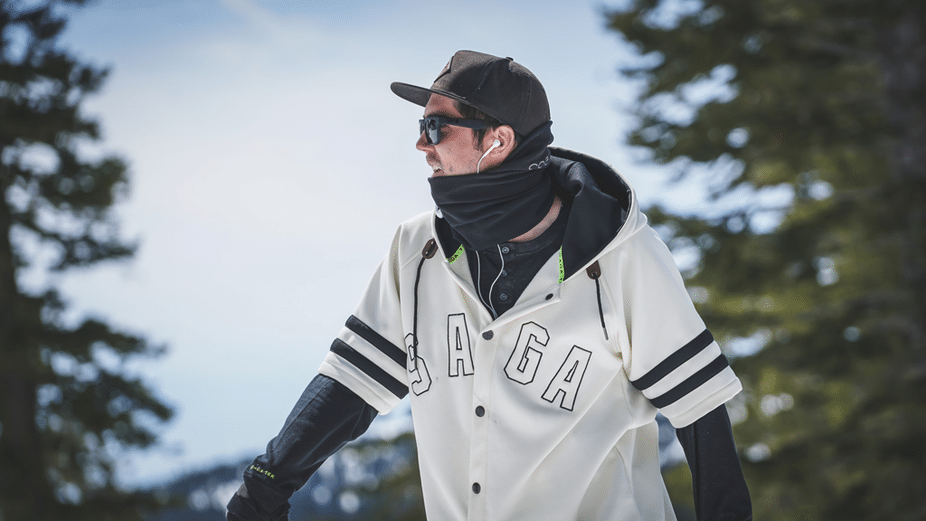 Tim McChesney – Foul Play Pullover – White
The final new addition to the line that we're very excited to have finally made, the Premium Mitten and Glove. After years of demand from our team athletes, we decided it was time to offer the Premium Leather Mitten and Glove. Using premium leather and a wool insert we were able to keep the classic look while adding a drawstring cinch and Saga styling to make this one of our favorite new additions.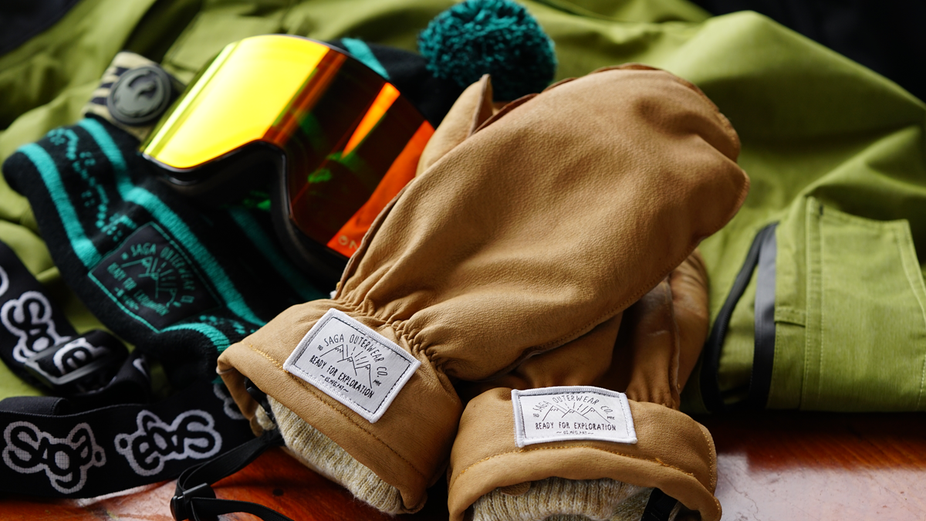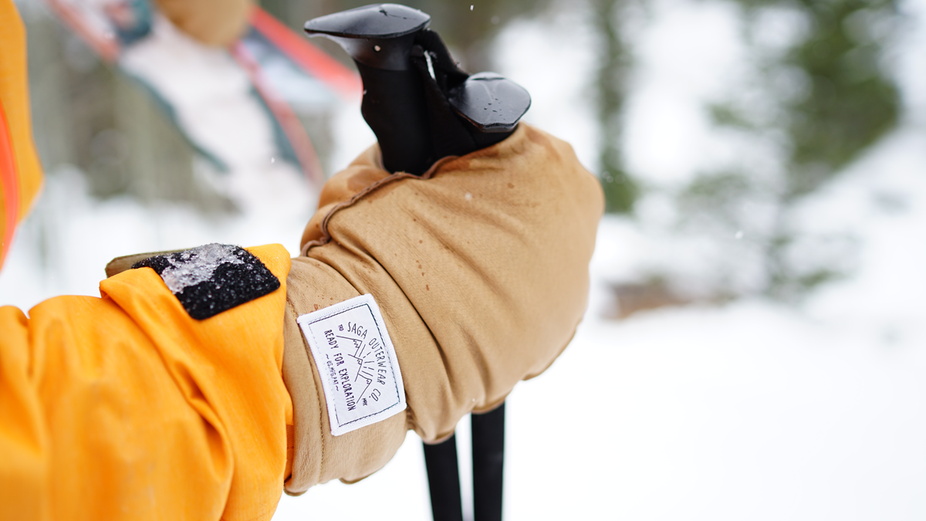 In addition to all the new and upgraded products, we still offer a wide range of long-time fan favorites such as the Riding Pullovers, Insulated Vest, Scout Jacket and functional base layers.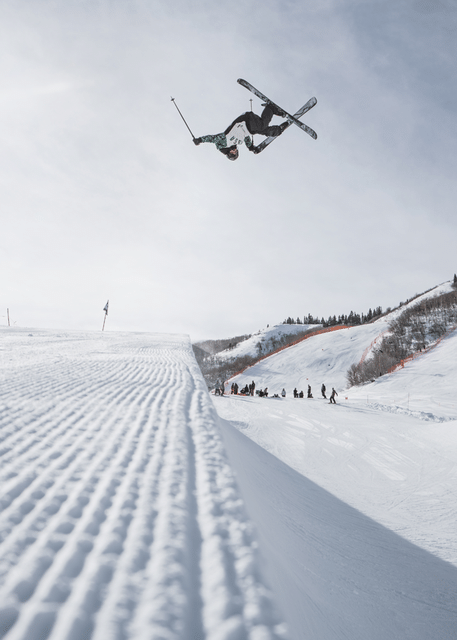 Birk Irving – Classic Logo Pullover – Jungle
Dash Kamp – Insulated Vest – Red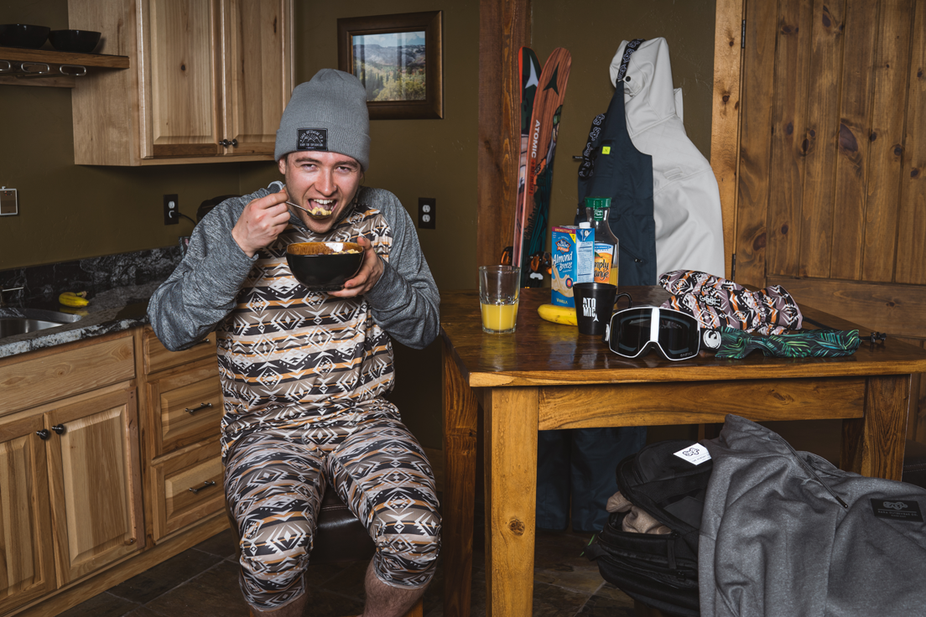 Nicky Keefer – Tek Pullover & 3/4 Pant – Taos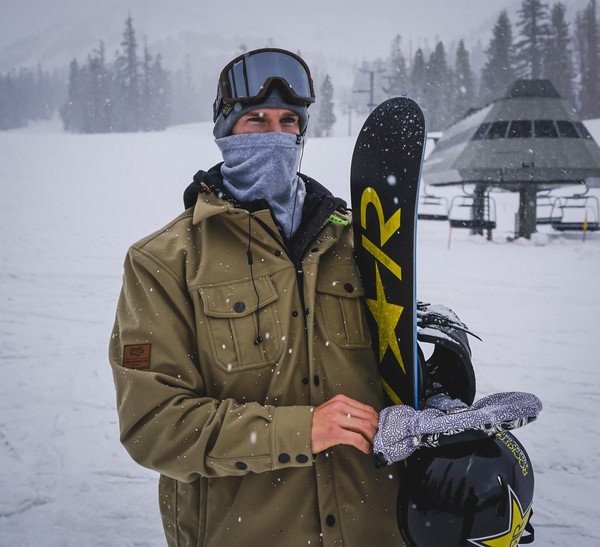 Chas Guldemond – Scout Jacket – Khaki
PRE-ORDER DISCOUNTS AND INFORMATION
Throughout the month of June, we will be offering a tiered discount for all 2016/17 Pre-Orders.
Spend $100 = Save 20%
Spend $250 = Save 30%
Spend $500 = Save 40%
*These discounts will only be available for the month of June.
Winter 16/17 Pre-Orders will begin shipping this fall, please follow our social platforms for updates. Orders will be shipped in the order they were received.