Each summer we offer our core customers the opportunity to take advantage of a pre-order to make sure they can reserve their desired Saga kit. As with every pre-order season, we offer the incentive of a prize pack and free shipping exclusively to customers that place an order in the allotted time on the Saga Online Store. In past years the overwhelming demand has made it difficult for most customers to take advantage of the pre-order prize pack, so this year we changed it up a bit and are splitting it up into 4 rounds. Round 1 is our premier prize pack, offering a free OG Logo riding hoodie, a pair of suspenders, and free shipping with a purchase over $399. We hope you enjoy this years prize pack, and as always the pack is limited while supplies last. Once round 1 is sold out we move immediately on to the next round (round 2). The chance to give something back to our customers has always been the main focus of Saga; we have walked in your shoes and have seen that a change needed to be made in our industry. We are committed to continuing what we have set out to accomplish, as always, it's fam first.For detailed information about the Saga pre-order and to read the pre-order clause, please click here.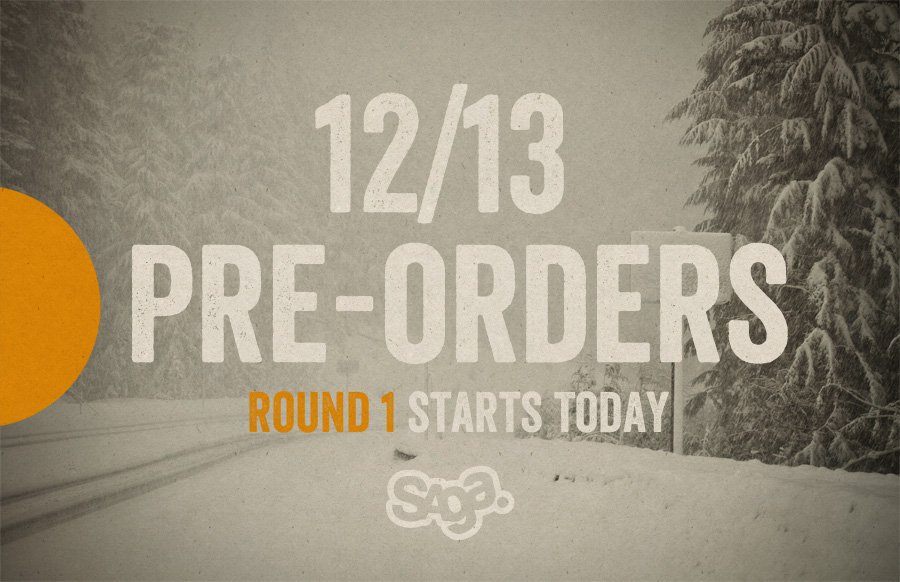 The Round 1 pre-order prize pack for your viewing pleasure.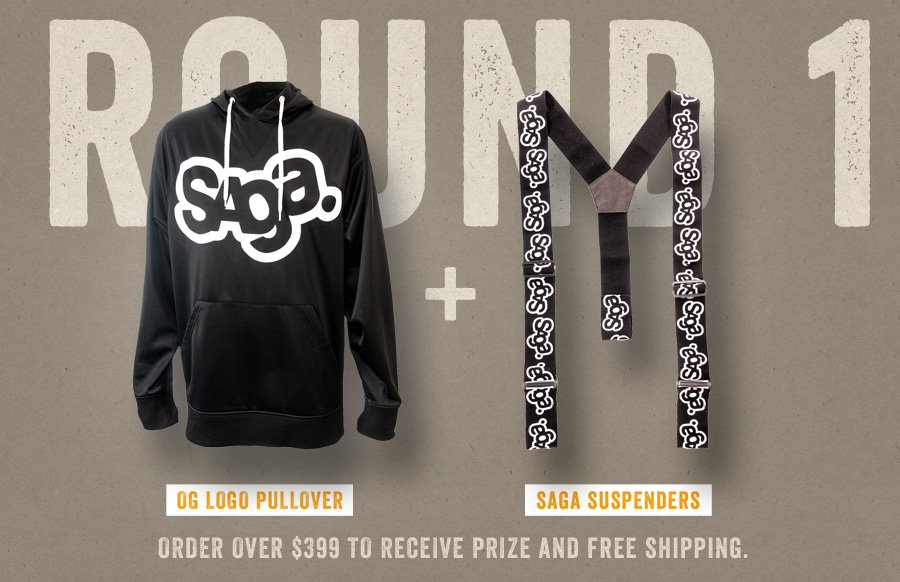 We are also offering free shipping worldwide for all orders $99 and up.