Due to a higher demand than years past, we at Saga are offering an early release on our 2011 Anomie 3L Collection. This re-designed line includes a total of nine new jackets and eight pants. With a new commitment to specialization and attention to detail we are setting the standard with this years 2011 Collection. From a rugged new 3 Layer fabric, artist inspired liner, and the most vivid colorways, we welcome what our team claims as the best fitting, most technical gear Saga has ever achieved.
For those that want to guarantee that their specific size and color option does not sell out, Pre-Orders will begin on June 22, 2010. During Pre-Orders a full kit of any size and color combination will be specially priced at $400 USD! Yes a full 3 Layer suit for $400! We are estimating all pre-orders shipped Priority by November 30th, 2010 and hopefully even sooner.
Also, At this time we will also be releasing the Saga "Half Day" Vest at a special price of $100 USD during the pre-order period only. Finally, we are releasing our first official Hoodie Collection with six new custom cut&sew styles with unique Saga specifications.
Please refer to our contact page and online store for more details. Our warranty and pre-sale clause should answer any and all questions.
It has been one busy year here and we can't thank all of you enough for your support and giving us the opportunity to make some of the freshest gear for this 2011 season.
Cheers!
-Saga.
Click below for a full screen view of our 10/11 outerwear.
Congratulations to Wiley Miller on his first ever pro-model with Saga Outerwear the "Gold Coast".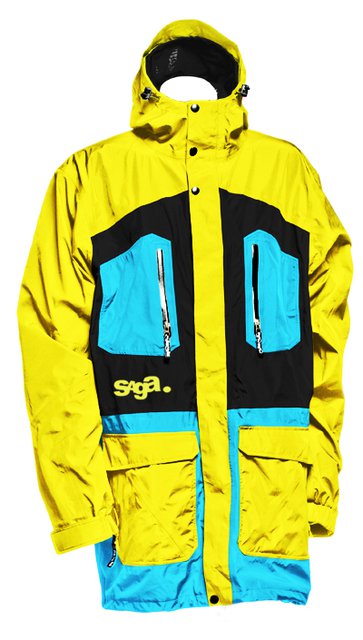 Also Tim Durtschi on his pro-model "The Blast Off".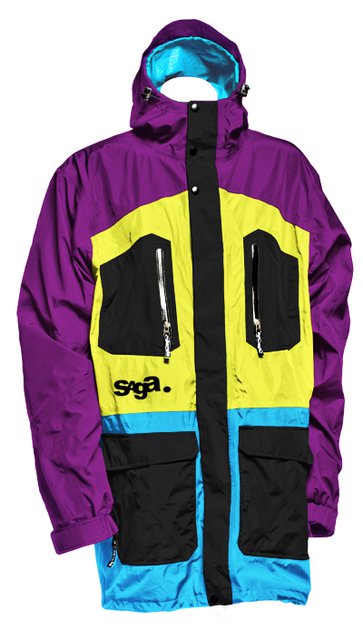 No related posts.