Today is 10-10-10, the International Day of Climate Action.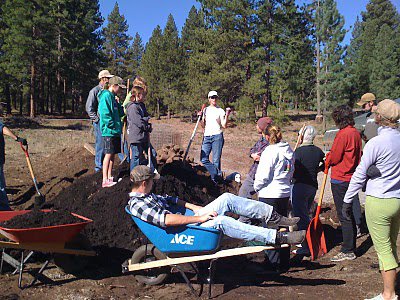 350.org was started in 2007 as a campaign to raise awareness of the climate crisis. Today 350.org hosted Global Work Party. To participate in the Global Work Party my mom and I visited the Shaw Family Farm, our local gathering for 10-10-10 and Truckee's only organic farm.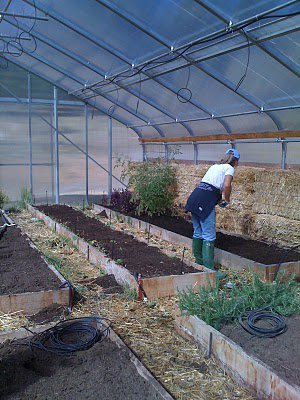 We arrived at ten o'clock and got to work on the pile of compost created from our community. The farm collects coffee grinds, scraps, and other compostable material from local businesses and as there are only four people in the Shaw Family working on the farm, there was a lot of work to be done.
We spread the compost throughout the greenhouse and the outside garden to prep for planting. After that job was finished, we placed wet newspaper throughout the greenhouse, to keep weeds from growing, and covered the paper with hay.
The volunteers were both young and old. It was especially awesome how many kids were out there getting dirty and helping out. I think it's important to teach children about where their food comes from. Some of my favorite memories as a child are eating food fresh from the garden.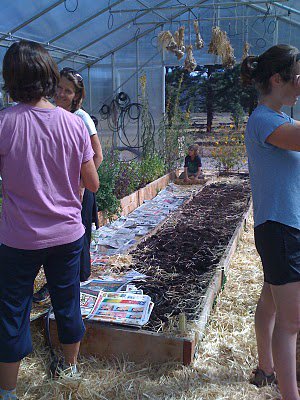 After our work was finished we had a potluck lunch complete with pork pate made from Shaw Family Farm pigs! We drank black tea sweetened with honey from the farm and ate amazing tomatoes picked fresh.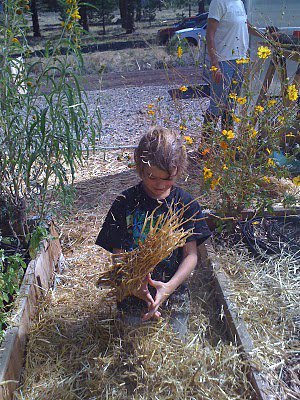 When I got home I was excited to feed my worms and soon I'll have my first round of compost that I started last summer.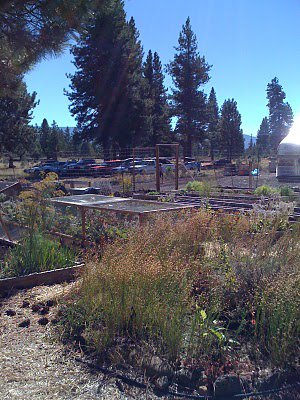 It was super fun to be a part of the Global Work Party and celebrate 10-10-10 with our community. Big thanks to the Shaw Family Farm for putting on a local event and inviting everyone to the farm.