Words by Gary Winberg
Photos by Ian Fohrman & Gary Winberg
There are certain elements needed to enjoy the great sport of skiing, like snow for example. As many of us enjoy it, we are destroying that very environment at the same time, putting the future of our sport at risk. Mark Abma has taken the first step to help create awareness and bring attention to climate change.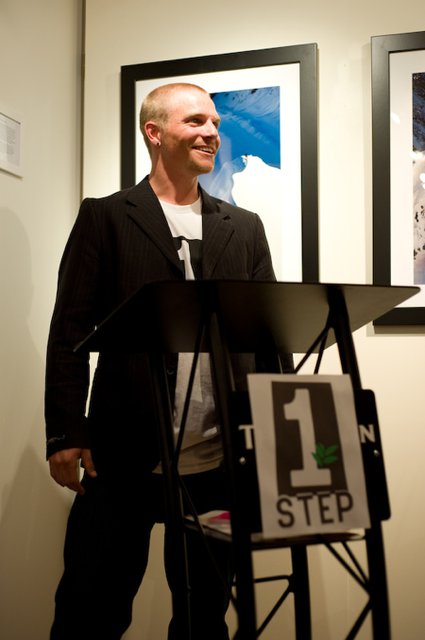 Mark has created an environmental advocacy group to help ski resorts and skiers reduce their carbon footprint while still encouraging people to get out and enjoy the mountains. The charity, which was launched last fall, is aptly called "One Step."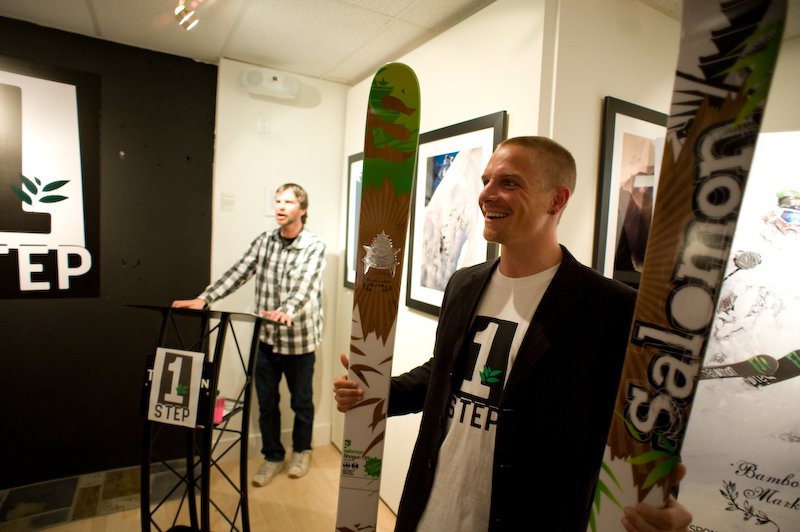 Mark is leading by example by creating environmentally conscious products with his sponsors, like his new bamboo ski with Salomon, supporting the Ekolab products at Helly Hansen, working with Dakine on more environmentally friendly gloves and backpacks, and using Smith helmets and goggles made out of recycled medical plastic. But that's just the beginning.
Mr. Abma realized that a large part of his carbon footprint is driving a big truck with a couple sleds on the back, not to mention accessing terrain with snow mobiles, snow cats and helicopters. Working with Helly Hansen, The Public Works and One Step, he installed a bio diesel converter in his garage.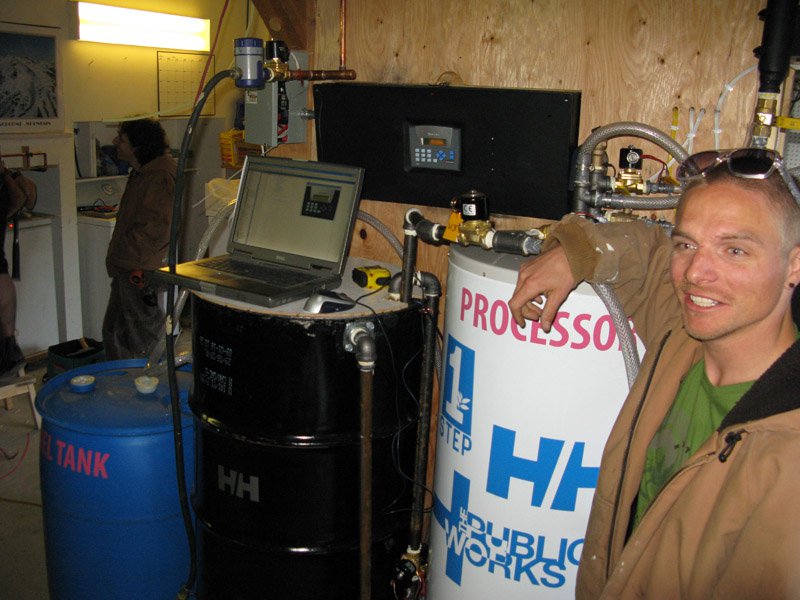 Mark will now get oil from local Whistler restaurants like Sushi Village, take it back to his house and make his own bio diesel fuel to run his big rig. Eventually, he hopes to take this initiative to ski resorts and encourage restaurants to donate extra oil from their deep fryers to power the areas' snow cats.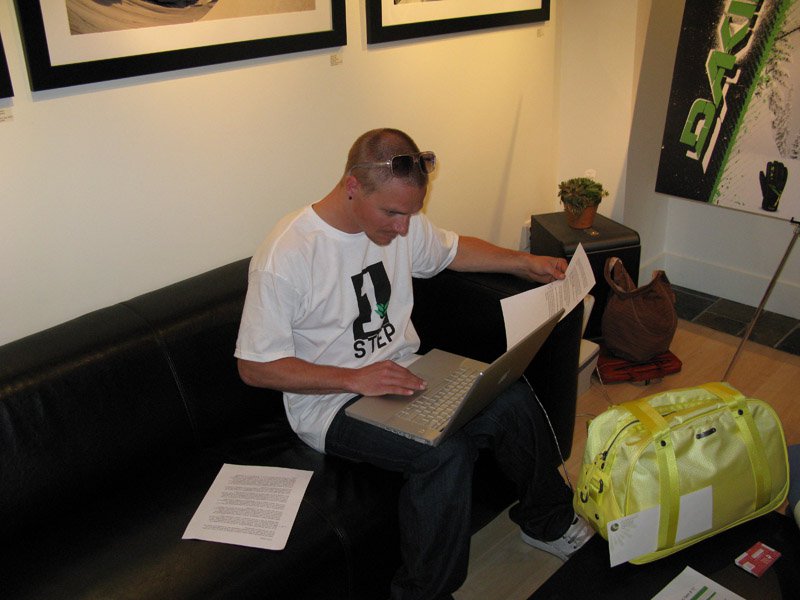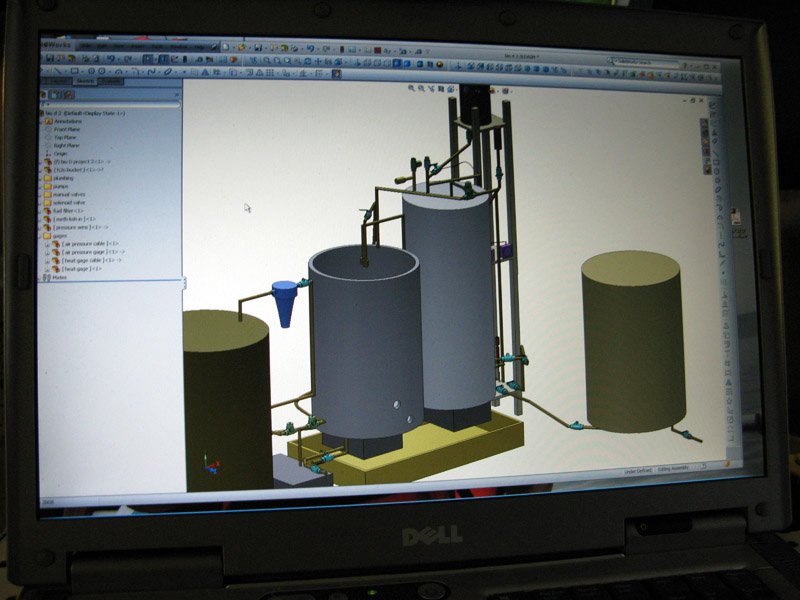 When asked what made Abma start his advocacy group, he explained: "I was inspired to create One Step because I love the mountains and skiing and have been noticing the effects of global climate change all around me. It's affecting ski communities all over the world and I want to create a voice and model in which we can start to make positive changes towards sustainability and a brighter, greener future."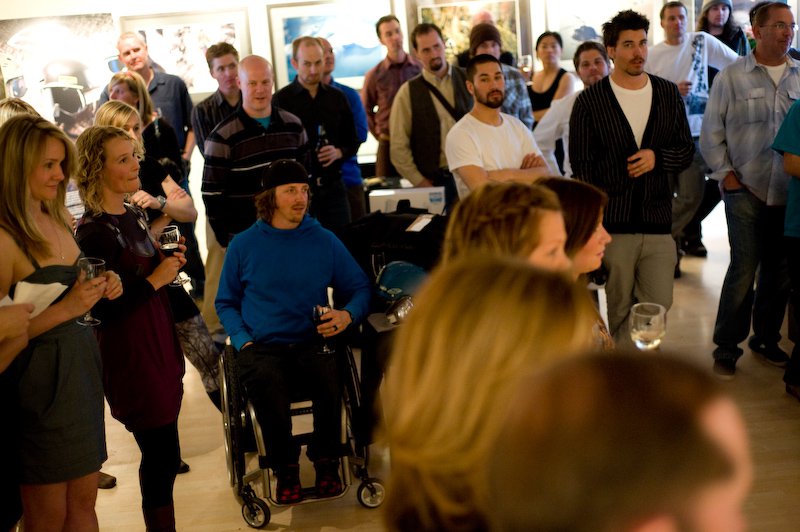 During the Telus Ski and Snowboard Festival in Whistler, One Step held a launch party at the Blake Jorgensen Gallery. All proceeds from the evening went towards the Whistler 2020 Energy Task Force. Mr. Abma spoke to the crowd, addressing his concerns and offered some insight.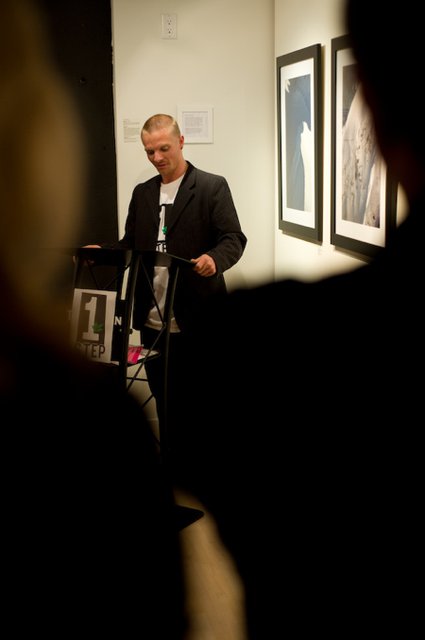 "When we connect leaving the lights on to energy shortages and pollution rising, when we connect our trash to landfills and disease, and when we connect the things that we buy and use to the places they come from, we more fully understand the importance of being mindful," he said. "Ignoring the causes and effects of what we do and how our actions impact our world will eventually come back to haunt us. When we examine issues through an environmental lens, consciousness is raised and the opportunity for change occurs."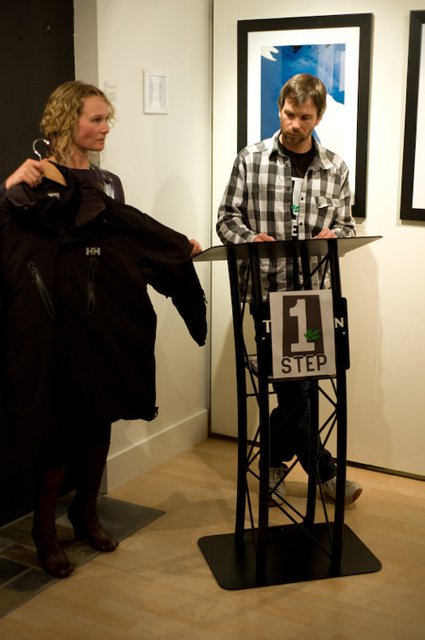 Mike Douglas, along with his beautiful assistant Kristi Richards, got behind the mic and auctioned off photos by Jorgensen, year long yoga passes, Lululemon gear, Salomons new bamboo skis, clothing by Helly Hansen, Whistler vacation packages and some spa time.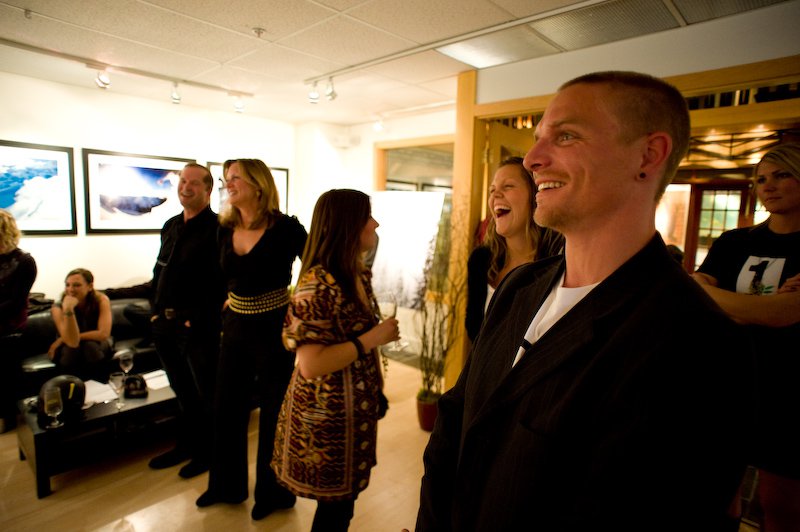 With good friends and supporters in attendance, the kick-off event was a huge success. Look for a lot more to come from Mr. Abma and the One Step organization. For more information visit: http://www.onestepnow.org.