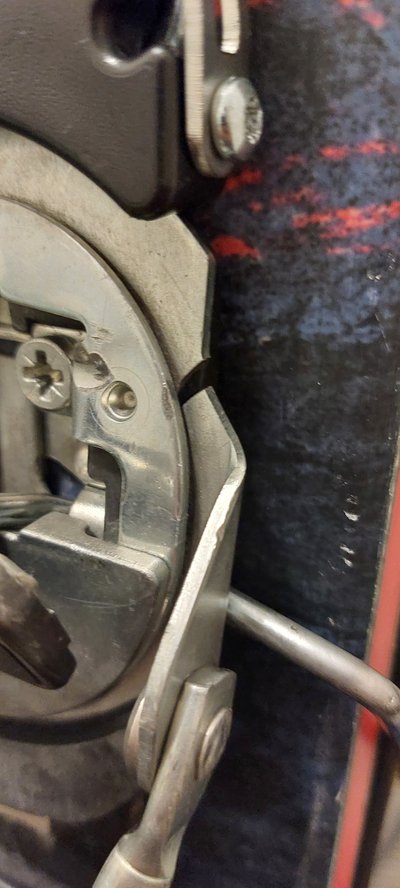 Noticed this at the start of the season and have skied it a fair bit, almost certainly was like this at the end of last season too. 2nd time I've had this happen, first time didn't notice it until a shop refused to remount. Because of this I didn't stress it, also homie told me it was common and nbd.
But a few days ago I had a prerelease on this ski, and I haven't prereleased in a really long time, so was wondering if this had something to do with it, maybe messing up the forward pressure. It was not a low impact prerelease, basically running into an uphill bump full speed right after landing on the back of the previous bump, but still I wouldn't have crashed otherwise. It doesn't feel any different to step into, but it does pivot more loosely that the other one.
Basically I'm wondering if this is a big deal and worth replacing/fixing somehow. I have an extra heel where the baseplate isn't cracked, but it has no brakes. Would that one be better?