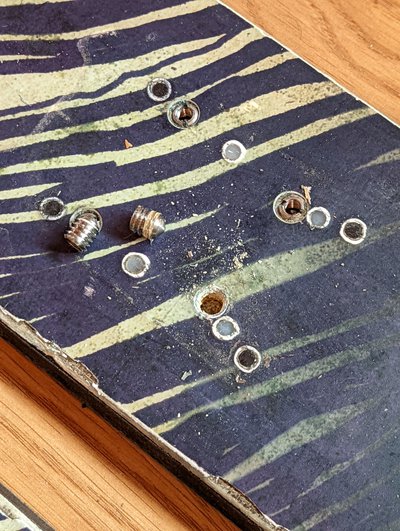 Backstory is that I went sledding a couple weeks ago and my screws, which are quiver killed with CAST, wiggled free while on the sled rack.
I bring the skis in and the shop apparently forgot to loctite them and was explaining how it was so weird this happend. They locktite them and torque the screws back down, hard.
I swap out the bindings yesterday morning so I can tour with a different ski and two inserts come out with the screws. Lame.
I feel that this is a pretty complex situation. The skis that got stripped are also my 8 year old rock ski, but still.
Dropped off the ski today and am expecting a call from the owner.
What do y'all think?