Went to bed mad early last night so now I'm just chillin in my bed at 6am thinking too myself about skiing and stuff. And this isn't a recent thought ive had this in my mind for a couple weeks now but it's something I want to address and see what you guys think about it.
@

Jiberish
i want to start by apologizing, all I used to hear about you guys is that you keep pumping out the same low quality graphic tees and shit and that you're not what you used to be. I haven't been into free skiing long enough to know what you "used to be". But being the sheep I can be I carried that opinion with me and would always tell people the same things I heard about you guys. Which was totally not cool due to the fact that I had never even seen a piece of jiberish in my life. So I'm sorry for that. But recently about a month ago jiberish did a drop and one item was this black sun hoodie. Picture below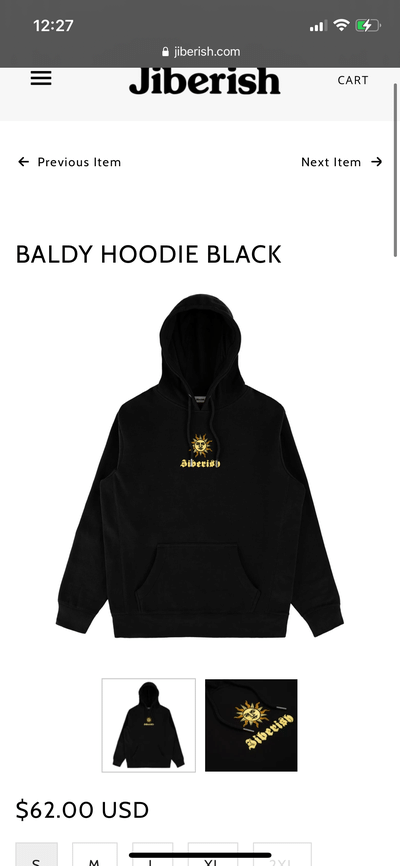 And I thought it was the coolest thing ever, so I was like "fuck it, fuck jiberish but that hoodie is just too sick not to buy". And the reason I convinced myself to buy it was cuz I saw the hoodie graphic was stitched and not printed. So I ordered it, and I have no idea how you guys run your warehouse or whatever but that thing took almost 4 weeks to arrive. Which was not super sick but I have it now and it's over so whatever. So I immediately open the package like a giddy little kid on Christmas. And first thing I notice is the quality. It was fantastic, like the material was super strong but still soft and the sides have ventilation and everything is stitched so clean and it's just a super well made piece of clothing. And the next day I wore it skiing of course and showed my close homie and he was like holy shit that is really nice. And brought up that he's bought two jiberish shirts and they're the nicest and most comfortable shirts he's ever owned. So basically I used to trash talk you
@

Jiberish
and I am sorry, it was wrong of me and I take it back. You definitely proved me wrong and I'll 100% be buying more jiberish in the future. Also pricing, I don't love paying 62 for a hoodie but with jiberish you get what you pay for. Also Ik this sounds like they're paying me to say this and I'm j suckin them off but I genuinely feel this way. But yes with the quality you get what you pay for. So that's all for me but I'd like to know about your guy's experiences with jiberish and how you feel about them. Because I used to only hear negative things but that perspective has definitely flipped. Let me know!
**This thread was edited on Nov 26th 2021 at 9:04:32am