Mount Bohemia is suing a local business over merch.
Below is lifted from the GoFundMe for legal defense.
"Mount Bohemia is a geologic formation, (a mountain), that overlooks the lake and community of Lac La Belle, Michigan. The recent history of this mountain's name can be traced back to the 1860s, when the Mount Bohemia mining company prospected for copper minerals on and in its slopes. For at least the past 40-years, many local businesses, including restaurants and gift shops, have used the name and likeness of Mount Bohemia, (not the ski resort), to sell novelty T-shirts, Sweatshirts, etc… to tourists and locals, alike.
Now come the owner(s)/operator(s) of the Mount Bohemia Ski Resort, seeking to trademark the iconic, geologic formation, known as Mount Bohemia; and, in doing so, have sued Troy and Cathy Westcott, seeking to block them from selling any novelty T-shirts, Sweatshirts, or other gift shop items that mention the name or depict the likeness of this well-established, Keweenaw County, geologic formation. Troy and Cathy's gift shop items and apparel have never used the likeness nor the logo of the Mount Bohemia Ski Resort."
Some of the Merch in question: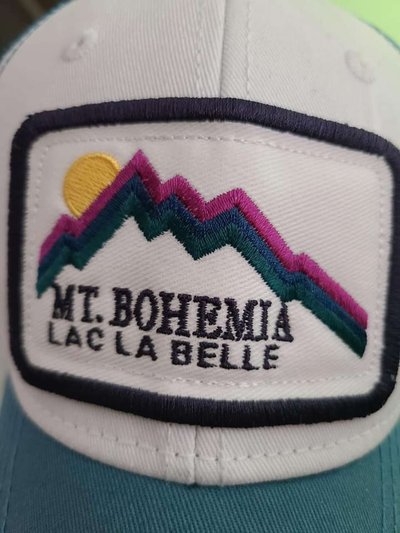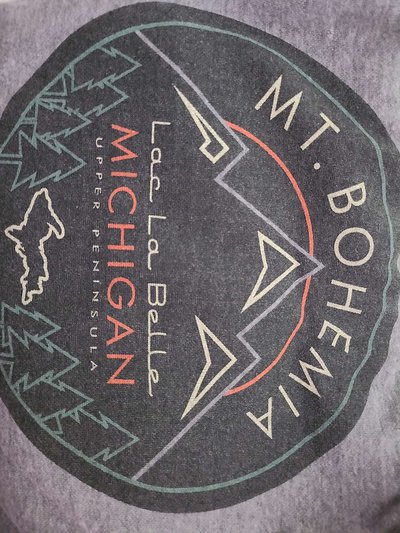 Some amazing takes by Boho: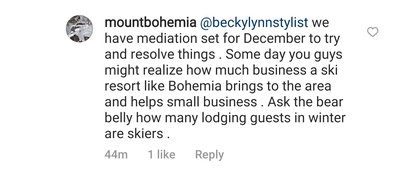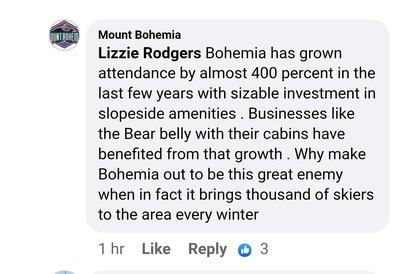 wE bRiNg BuSiNeSs tO tHe ArEa So We CaN sUe.
All in all a shit situation and the Trust Fund Baby owner of Boho is still a douchebag.
Link to GoFundMe for legal support if you want to help out:
https://www.gofundme.com/f/a-david-versus-goliath-story
**This thread was edited on Nov 8th 2021 at 3:26:22pm
**This thread was edited on Nov 8th 2021 at 3:27:23pm