Hey California NSers, my name is Jacob and I've invented a "ski on wheels" for us to send it in summer.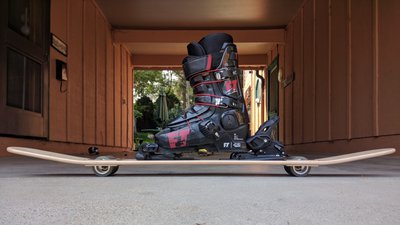 It's developed to a point where it's ready to pitch at investors, either to secure funding and form an independent company or sell to an existing corporation and leave production to them.
For the pitch I'm creating a promo reel of 3-6 skiers experimenting with the possibilities, so if any of you would like to join our team we're having tryouts! Here's what I'm looking for;
- present in Orange County or San Diego County this summer
- young adult, or teenager with parent's consent and presence
- prior experience with wheels on pavement (skate, bike, etc.)
I'm less interested in slopestyle talent and "sponsor me" edits, more interested in passion for skiing and desire to progress in your own unique way. Bonus points if you have skills to suit additional roles & responsibilities within the company. If this sounds like you then let's talk, please reply or message me here on NS thanks!