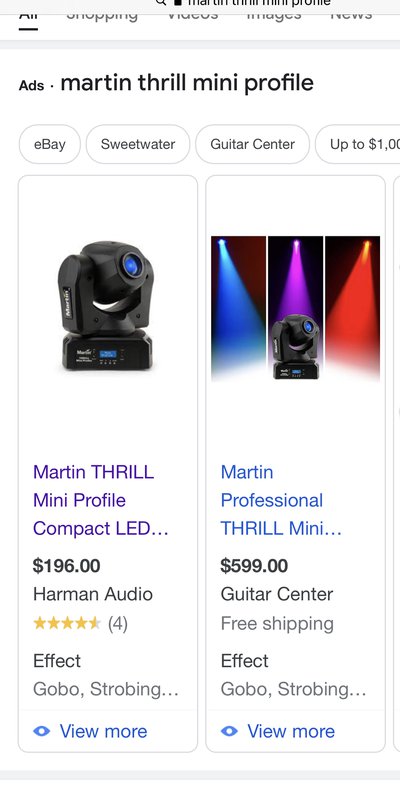 I bought one of these for my brother for christmas. Normally they go for 500-600$ but i was able to work a guy down to 200$ at a music store who didnt know what he had. Wandering around the web i just found that harman (who own martin lighting) are selling these things off for 196$.
Imo that is a very good value and im almost considering snatching some more of them up.
But at least i thought i would let you guys know this really good deal was available.
this light is very good and the lighting effects are very pretty and its led is more than bright enough for any room in any house (martin, a danish company, is like the MB of dj lighting).
Anyways, these things are really fun and can help teach you how to dance.
https://www.newschoolers.com/videos/watch/977140/Martin-THRILL-Mini-Profile-Moving-Light-Display-Reviews
**This thread was edited on Apr 8th 2021 at 6:08:49am