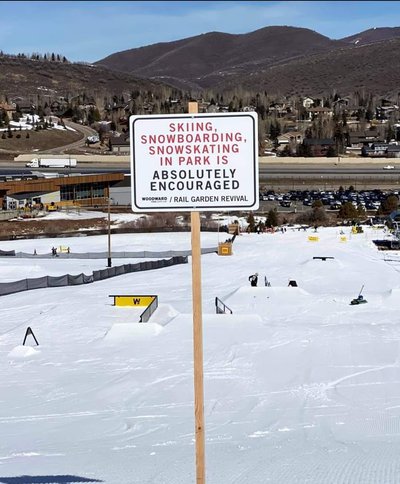 Omg I was so excited to see this sign at Woodward Park City!
There's only really like a couple regular snowskaters throwing down there.
But hot damn look at that! Snowskating encouraged! On a sign! Side by side with skiing and snowboarding!
I've never felt so included and validated by a resort!
Most mountains are chasing us off.
I wonder if they'll start a snowskate program?
Maximum stoke! A victory for the sport! Down for the cause!
Woodward is so chill 🥰🥰🥰