I've rocked Salomon SPK/Ghost style boots for the past 15 years, (Since the SPK boot dropped). I recently scored a pair of Salomon Mtn. Lab touring boots off eBay I really like.
but I think it is time to try a new brand. What Full Tilt crossover would be the closest to the spa/ghost?
what boot is Sir. Candide rocking these days?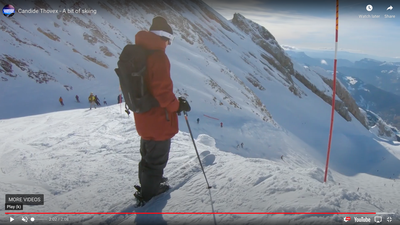 What boots do you rock and why?
my first SPK
my second SPK (and personal favorite) That rubber toe is a game changer! I am baffled that this was not continued or adopted by another company. That rubber toe will save your big toe nails!!!! trust me, it is amazing!
My first and current SPK relabeled as "Ghost. these things are pretty good, I can tell the construction has degraded quite a bit from the previous models. You can not replace the toe & heal plastic lugs that wear out (but who tf ever replaces these anyways?. There is no lacing system on the liner. softer flex than the previous versions.
these are the most recent Mtn. labs I picked up off eBay for a steal because I want to get into touring and knew they would fit similarly to the previous models. I've rode them twice now, and they are light af, much thinner liner, and more chincy buckles. idk if i could justify spending the $700 they usually retail for.
I really like the look of those FT Sammy ascendants..