I have two jbl charge 3 speakers like this one i put in front of my rush mh5 light—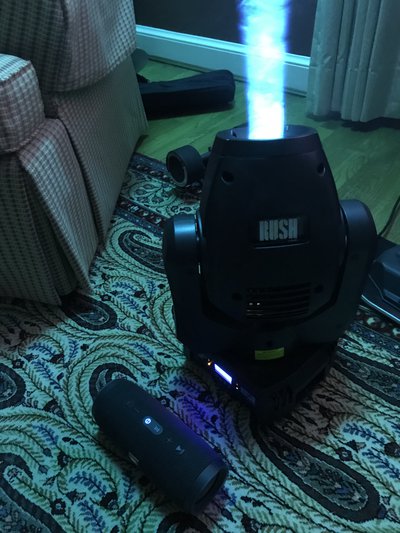 —and one of them alone is already loud enough with a substantial amount of bass. But when i connect both Charge 3s together they sound amazing and can get louder than you even want. Of all the JBL tube speakers that look like this the charge 3 has the highest comprehensive rating. The bass response is actually better than many of the newer, more expensive models like the charge 4 or extreme 1 or 2. Also its great if your car doesnt have a good stereo or if it doesnt have a way to connect to your phone to play music; you can just chuck a charge 3 in the passenger seat and it will sound great.
Question- does anybody know if you can connect charge 3s with a jbl partybox 100? The partybox gets fantastic reviews and is only like 200$. Sony makes a competing product that is nowhere near as good and sells it for 350$. So its hard to not get the sense that the partybox 100 a good value.