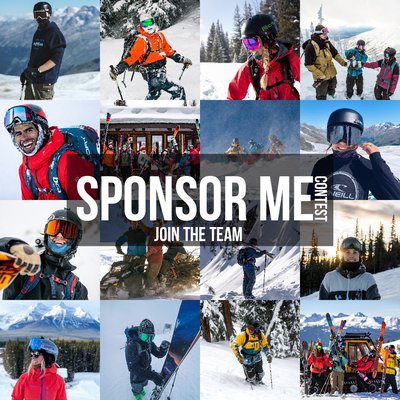 We are looking to grow our team of athletes for the 2020-21 season. Liberty Skis is committed to progressing the sport of skiing and in an effort to help out the next generation of up and comers we're hosting this contest! We want to support and help you achieve your goals as a skier.
There are no age restrictions and we are welcoming every kind of style. Whether you are a big mountain skier, comp jock, backcountry skier or park skier everyone is welcome to enter. Don't be shy age, sex, and/or nationality provide no barrier to ending up on top of this contest. Submitted videos should showcase your skills, bag of tricks, style, and personality. We are not looking for a skiing resume or comp results.
What will you get if you win?
1 x year contract with Liberty Skis. We will supply you with skis, bindings, and poles for the 2020-21 season.
An invite to a team shoot during the 2020-21 season.
What do you need to do to Win?
To enter, you'll need to send in a ski edit that is no longer than 2 minutes long. Videos that are over 2 minutes will be disqualified.
There's no official scoring sheet. We will be looking at four different categories to judge the event, Overall Impression, Style, Technical Ability and Personality.
Spread the word. We want to see you promoting your video on social media. The easiest way to translate that into this contest, lots of "likes" and "views" for your entry materials. So get your materials up sooner than later. They won't be the final, determining factor for who wins, but those entries with great exposure will be looked upon favourably.
Judges
:
Liberty Skis staff accompanied by athletes Max Moffatt and Jake Hopfinger will judge submission and determine a winner on May 10th.
Details and Rules:

Dates: Entries Open April 1st - Entries close April 30th, 2020
Winner announced May 10th, 2019
To Enter:
Upload your edit to Youtube, Vimeo, or Instagram and email the link to sponsorship@libertyskis.com, with the subject line "Sponsor Me Contest"
Good luck to all! We're stoked to see what everyone was up to this season and good luck. Stay tuned to our website and social channels for any updates along the way.
Contest Details:
https://libertyskis.com/pages/sponsor-me-contest