I just bought these from lemonhead on TGR a month or two ago and have different plans now.
I'm going lightweight and this ski won't help me with that, plus I only want one ski quiver.
I would prefer local pickup in Denver/Englewood or Summit County.
The skis are a 186 ON3P Kartel 108, I'm doing my best to get photos but don't have the skis nearby so @lemonhead if you can help out that would be great.
The tops have two mounts, again unsure what sizes but I think it's a 296 and a 315, and I don't know enough about reusing holes to feel comfortable mounting them up again. The bases are in close to brand new condition, it's like no one ever rode these.
I have a pair of Tyrolia Adrenalin Touring bindings, large size, 16 DIN binding, that could make these into a charging, short skin BC ski, and a killer resort ski.
I paid $350 plus shipping, that's what I'm looking to get or $400 with the bindings.
Mainly putting this out here as a feeler until I can get some PHOTOS for yall!
https://www.evo.com/outlet/skis/on3p-kartel-108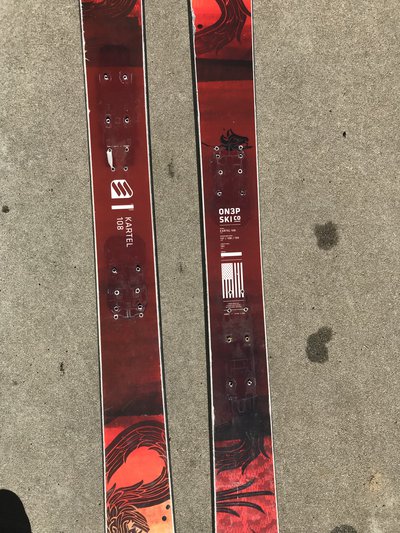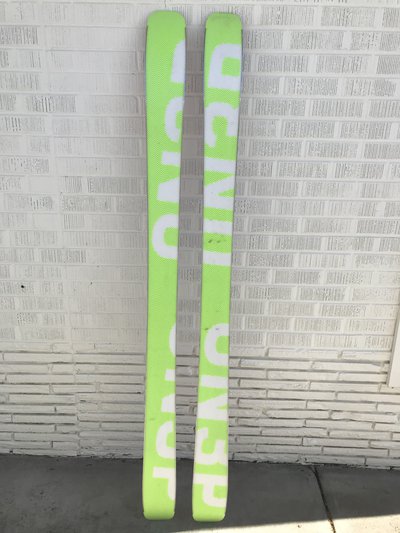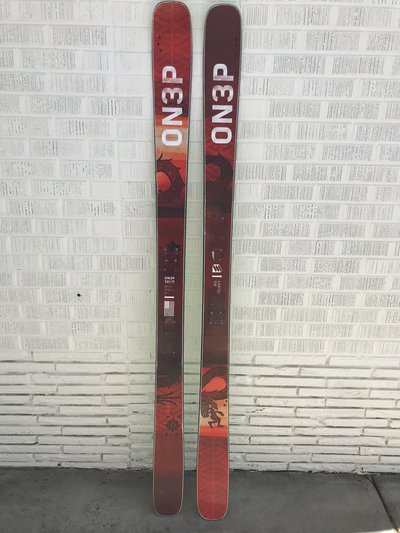 **This thread was edited on Dec 3rd 2019 at 2:04:09pm