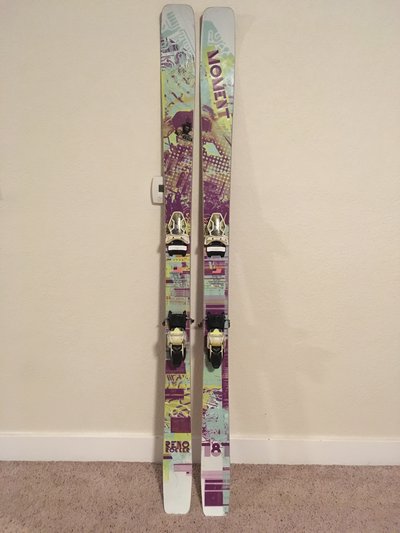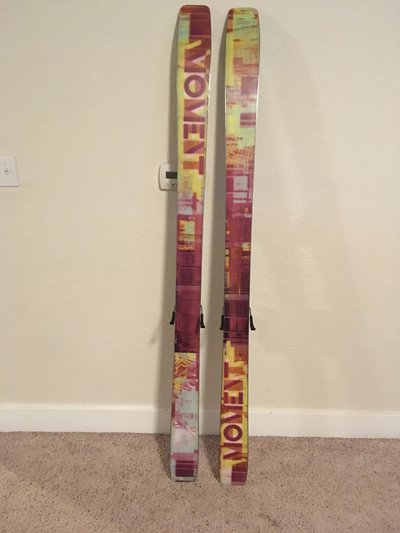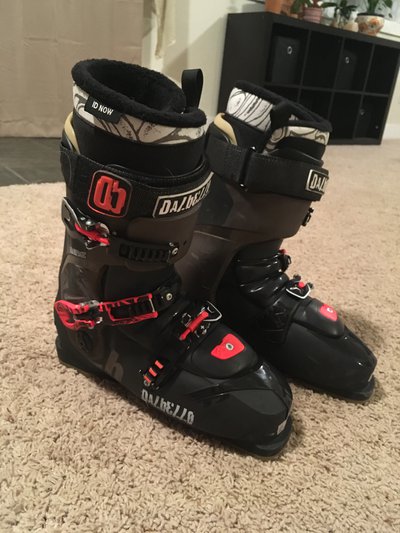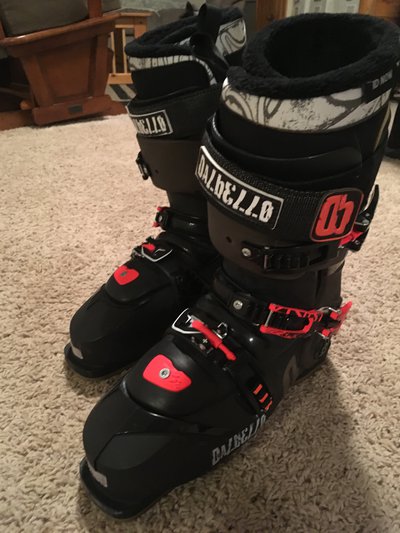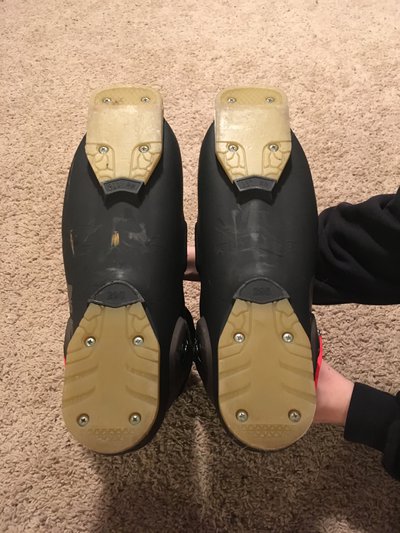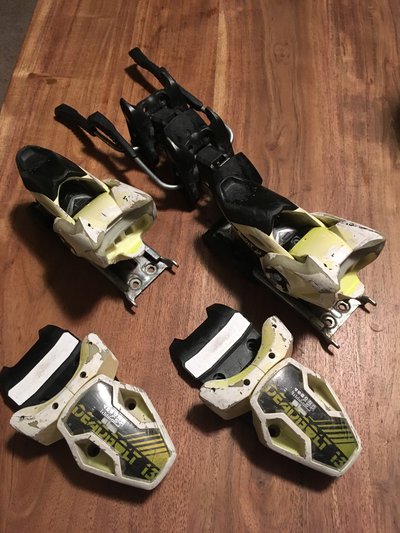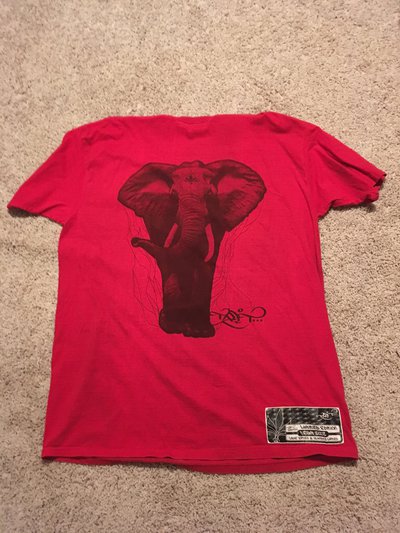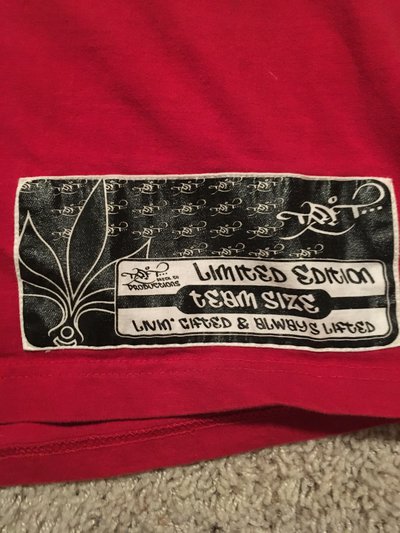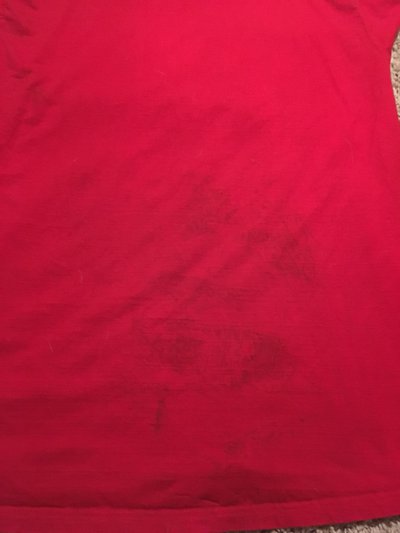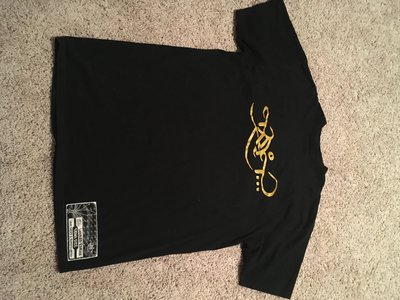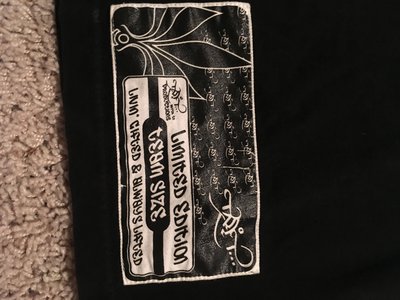 Selling my park set up so I am less likely to hurt myself (Dad and homeowner life). Moment Reno Rockers with Tyrolia (4frnt branded) deadbolts mounted for 29.5 boot in a 181cm Top sheet and bases are in great condition. Comes with summer wax via Purple Purl. One previous mount for a tele binding. Lots of room to add some more holes. Wanting $190 plus split shipping net to me on these.
Also selling some 29.5 Dalbello rampage ID boots. Wrap liner (Dalbello's version of an intuition), 3 piece design, and crisp soles. Never got a chance to ski these, ended up being too roomy. Wanting $100 plus ship net to me for the boots.
Bindings can be split for $35 plus shipping. These are the same hole pattern as an attack and have a max din of 13. Comes with all screws and ~95mm brake.
Also selling some some limited edition team size Tall T's. Red elephant has a faint stain on the back. Wanting $10 plus ship.
Black and gold looks brand new, I never had a chance to wear it. Wanting $15 plus ship.
Located in North Idaho. Text me at 2085121763 for quickest response. PayPal friends and family or add 3% + $0.30 for goods and services for payment.
**This thread was edited on Nov 28th 2019 at 2:28:49pm