So just to get this started, no price is firm. I won't be able to ship anything until next week so if you need anything in the next 4 days, plz don't bank on me too hard.
Here are the rules:
1) Buyer pays shipping.
2) Offer me low, the worst I'll say is no.
3) Payment is Venmo or Paypal, I don't have anything else unless you're in the Pittsburgh area, we can schedule a meet up.
4) Please be generous I'm broke as fuck and have been wearing the same hoodie on the hill for the last 4 years.
5) Probably text me, I'll answer quicker, 724-289-6996
6) Don't stop scrolling at the top I promise it gets good towards the bottom
Didn't realize how long it took to type all of this so please everyone make it worth it. ENJOY!
First, we got a Flawless Threads "On The Rise" Hoodie. Size XXL. Fits very tall & baggy. I never wore this on hill so it is in basically brand new condition. Maybe wore it around the resort 3 times. 10/10
Asking Price - $30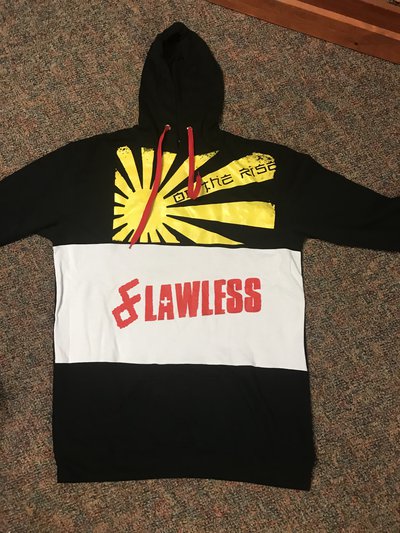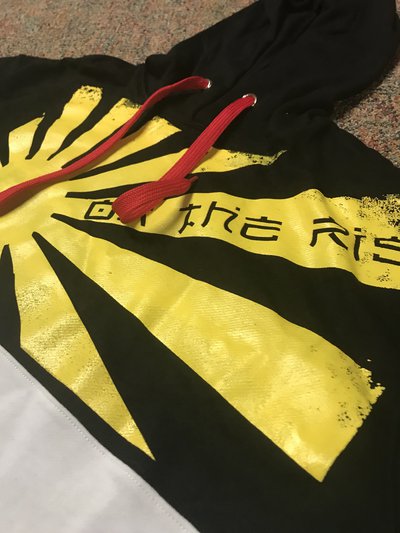 Next, a button up Newschoolers x O'neill Collab. Size XXL. This isn't really a skiing kind of wear but it is super nice and decently warm. I don't remember if I ever actually wore this but I know I tried it on in the store & it was warm. 10/10
Asking Price: $45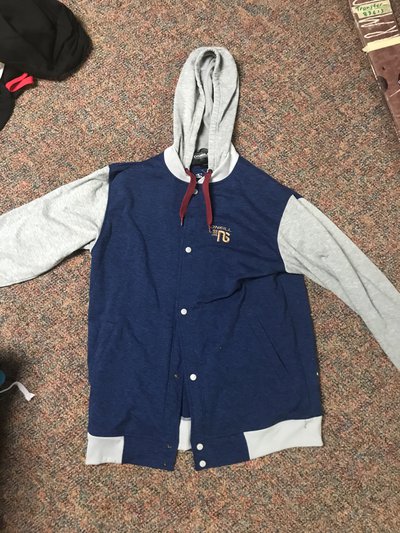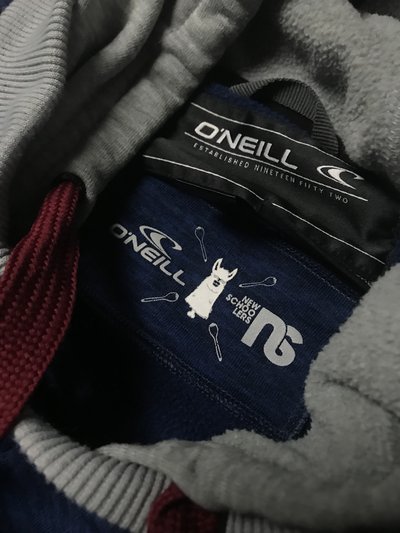 Line Crew neck. Size L. Got a lot of use of this back in the day. Always wore a vest over it though. Honestly, you'd never be able to tell how often I wore it. Gonna say 8/10 only because of the actual wear.
Asking Price: $20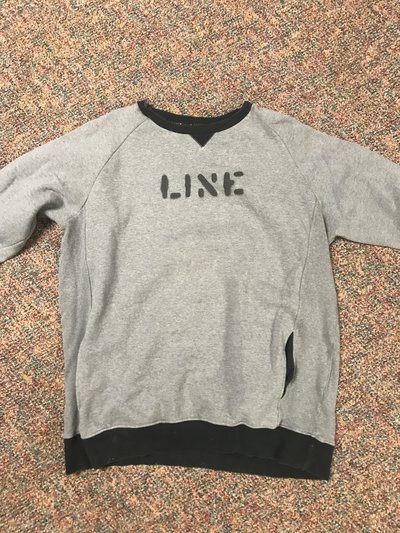 I have a Dakine hoodie I got for Christmas when I was like 15. Size L. I wore it to school & around the resort but never on the hill. Got too big for it & now I gotta part ways. Great hoodie if there is such thing as that. 9/10.
Asking Price: $20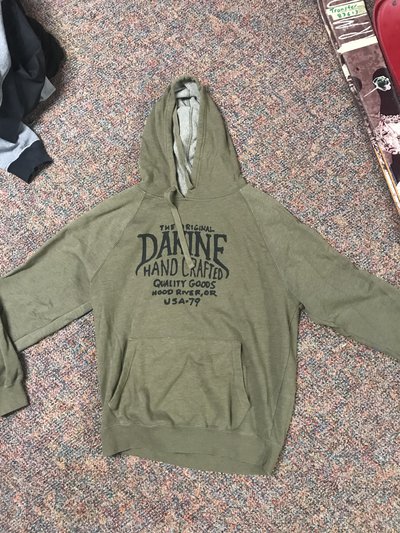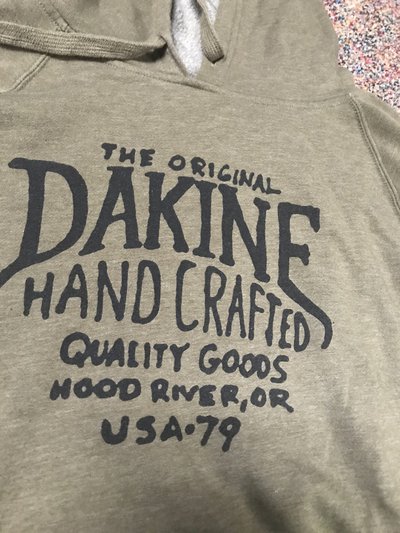 Next, Saga "The Rotten Few" Collection. Size L. Again, this is a hoodie I only really wore for casual purpose so the only thing really wrong with this is there is a small bleach stain below the middle pocket. No tears. 7/10
Asking Price: $20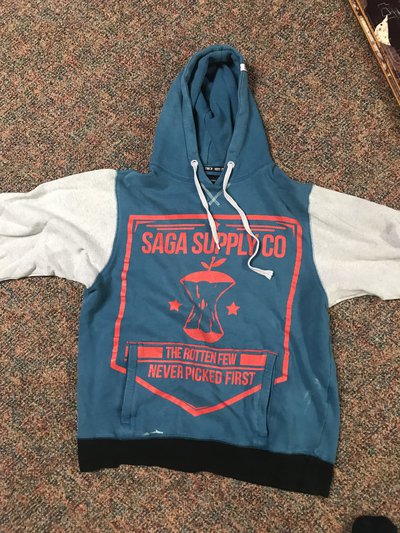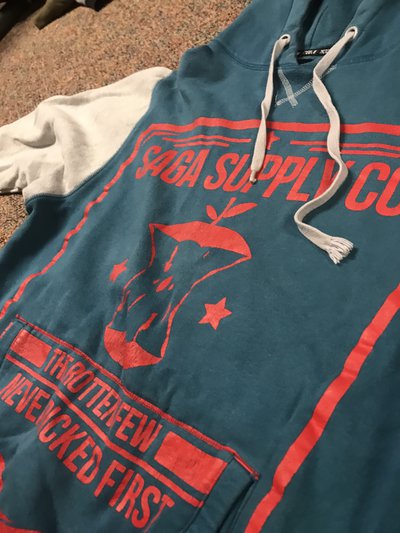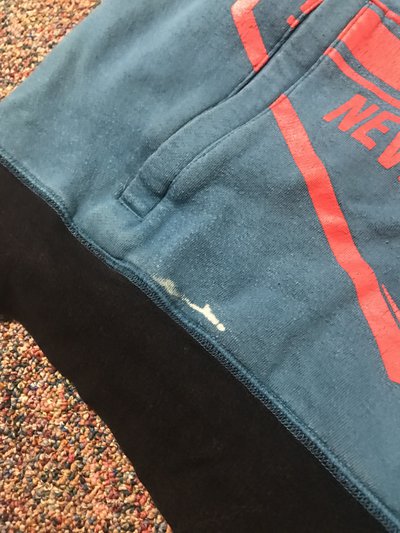 Here we got another Flawless Threads Hoodie. Size XXL, but like all Flawless Threads, is long & baggy. Only ripped in this thing a handful of times so no actual cosmetic wear to it. I'm pretty sure in the last picture it is just dust from sitting in my closet for the last 4 years. Should wash right out. 9/10
Asking Price: $30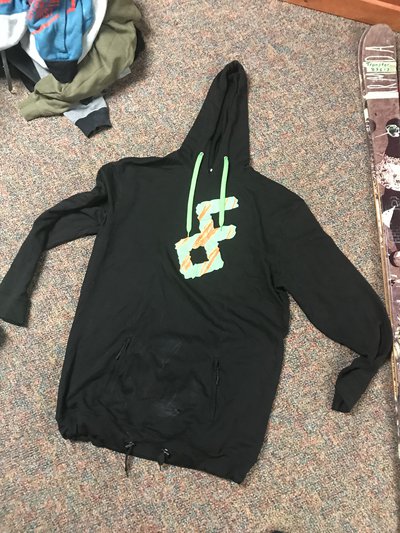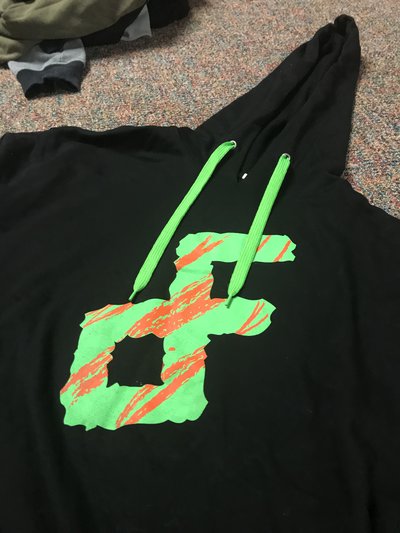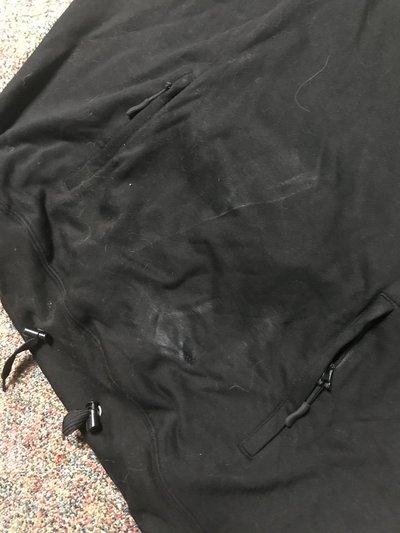 Yup, another Flawless Threads. "I'm no Pro" Hoodie. Size XL. Fits perfect for someone who wants a baggie hoodie but is under 5'8. Zipper hoodie pocket which is dumb nice. You should never lose your phone again. 10/10
Asking Price: $30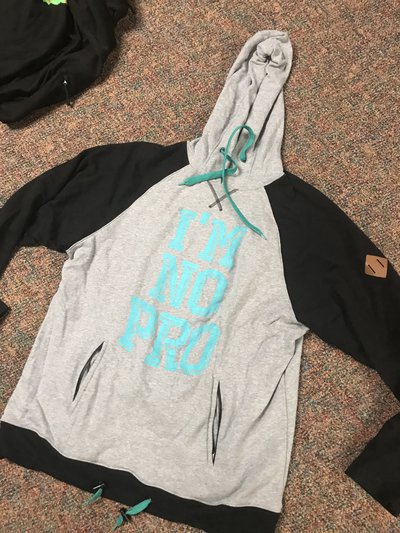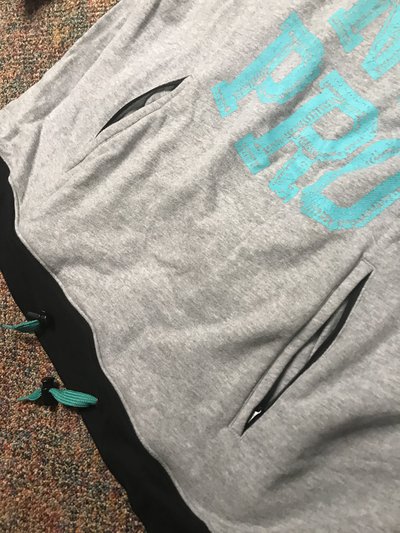 This O'neill x NS jacket, size XL. I really don't want to get rid of but it doesn't really fit me right so for the right price I'll let it go. Wore this on the days that the east coast got pow (so maybe 8 times total). Amazing jacket, so many little pockets you would have no idea about. Gonna say 8/10 just to be generous & surprise you when you get it.
Asking Price - $100 (I have no idea what they go for, & again I don't really wanna part ways but offer up)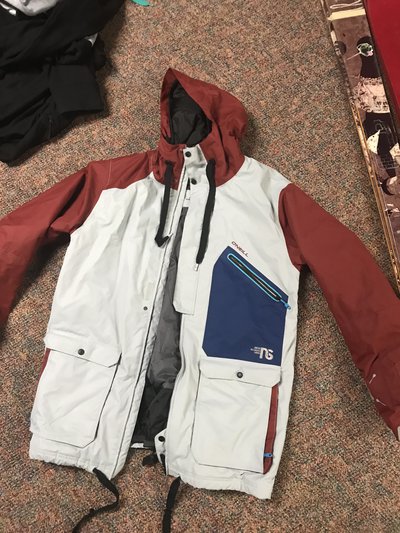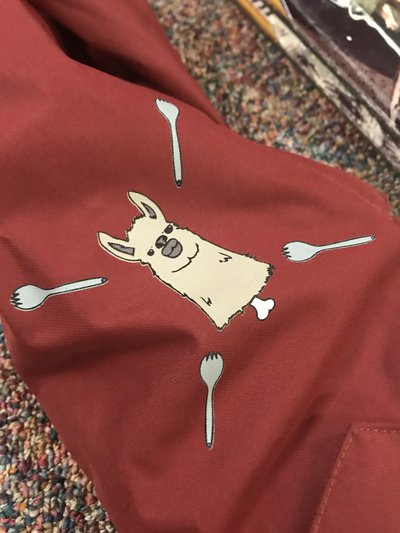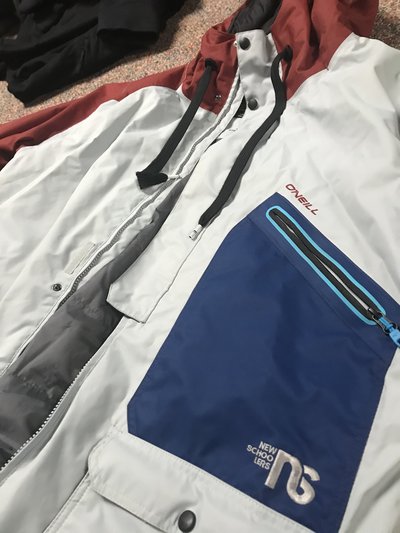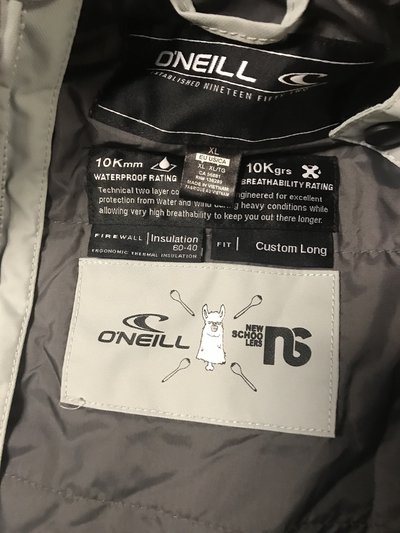 Blue Saga Anomie 2L Pants. Size XL. Honestly pretty mad about these. Got them for free brand new but I never liked the feel of them. I tried selling to a kid & after he wore them once he got the knees & butt covered with mud. I don't know if it'll come out now but they honestly only have 1 day of wear in them. 6/10 I guess.
Asking Price: $50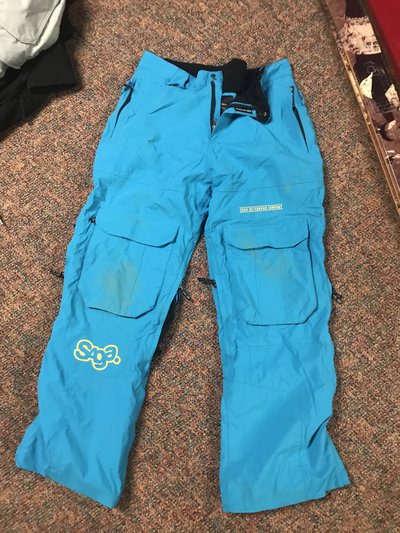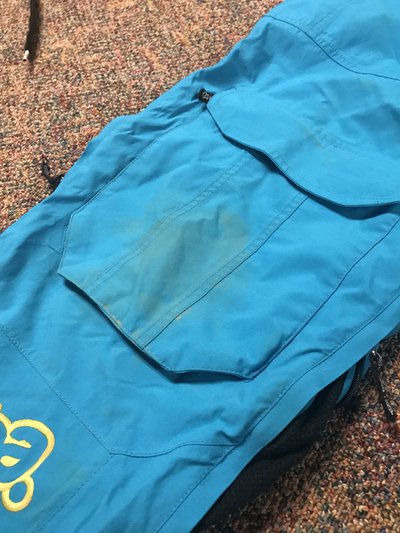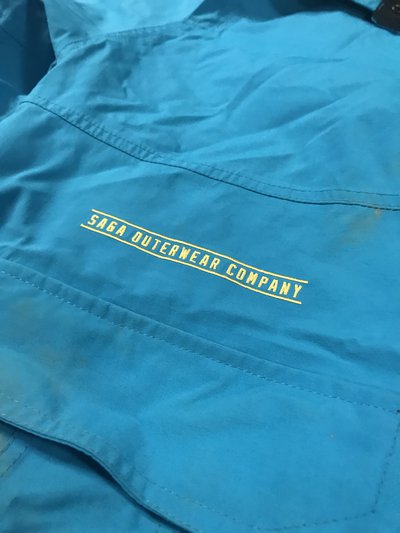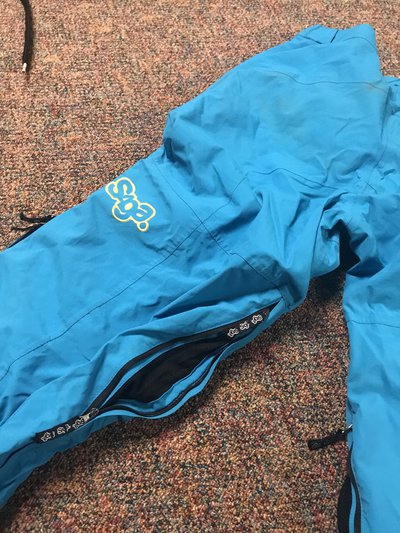 Next up, Liquid Pants. Size XXL. No one really knows anything about these probably because they're store bought pants. There are super warm though & honestly don't fit like XXL. More like a baggy L. Wore these about half a season but there is nothing wrong with them. 8/10
Asking Price: $40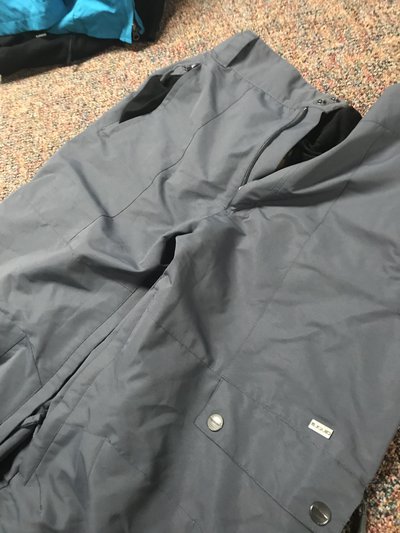 Just a couple of tall Ts. Not much to say about them other than the Saga one is a pretty nice material. Stretchy/kind of water repellent.
Red First Drop Size XL
Asking Price: $15
Blue Saga Size XXL
Asking Price: $20
Black "I'm No Pro" Size XXL
Asking Price: $10
Green Six Feet Deep Size XXXL
Asking Price: $10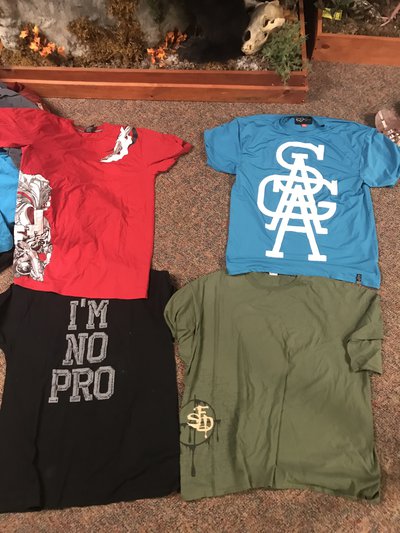 A pair of K2 skis. Length 169 cm. I have no idea what model they are but they have only been mounted once to a 27.5 full tilt boot. They don't have any edge cracks but there is a little bit of rust on the edges, nothing too serious. 7/10
Asking Price: $75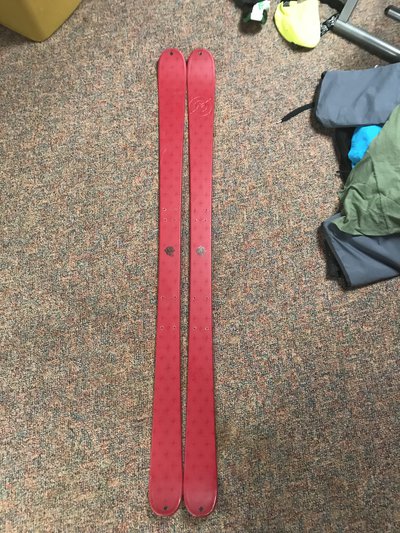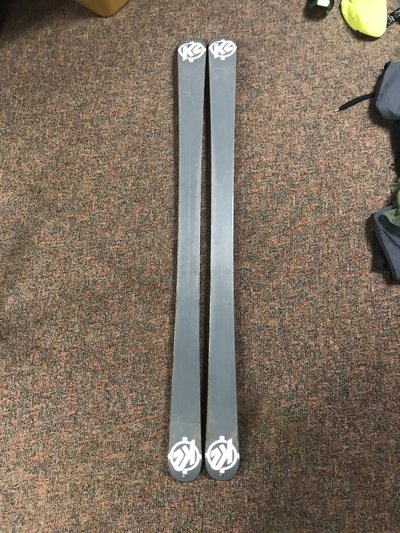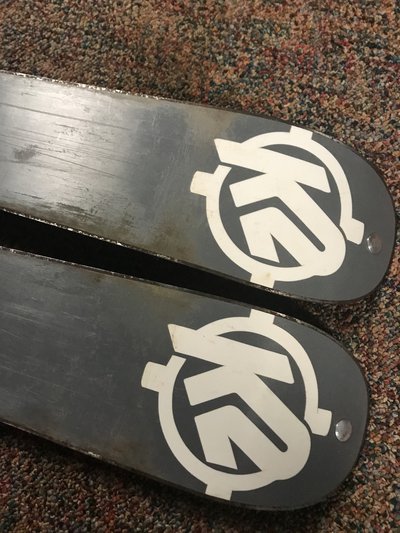 Armada AR7. Size 171 cm. I rode these a LOT I'm not about to lie. They are a bomb proof ski though I'll vouch. No edge cracks (very dull tho), no major core shots, slight edge rust. Mounted once to a 29.5 full tilt boot. Gonna give these a 7.3/10
Asking Price: $75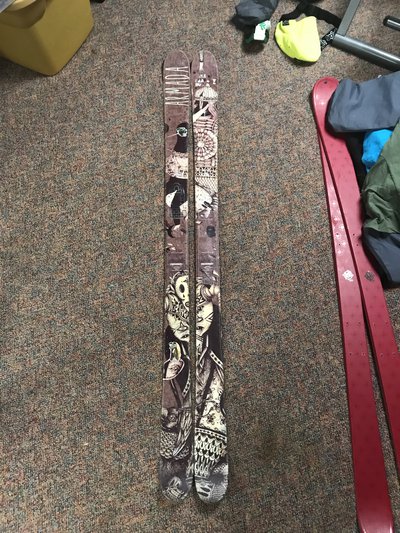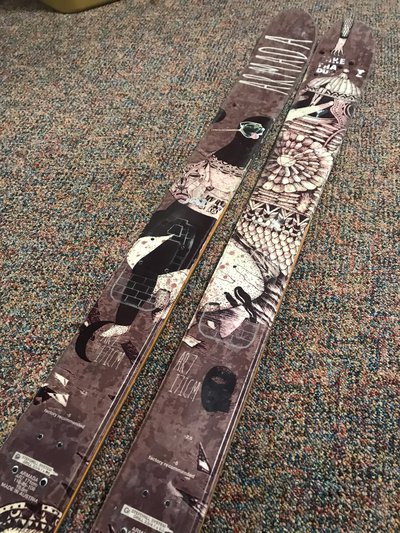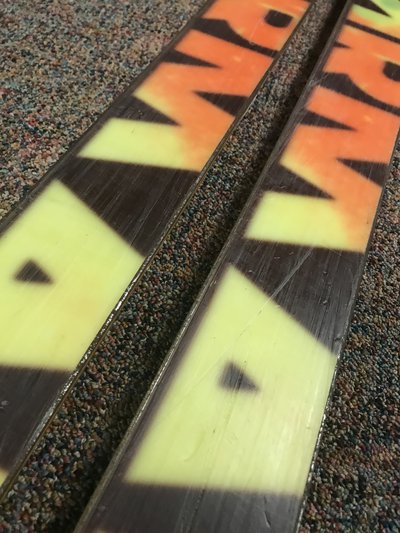 Armada AR8 Zero Collection. Size 181 cm. These are actually my boys skis which is why the carpet is different. He is kind of getting out of the park game but bought these before he made that decision. He rode them maybe 2 times & has them mounted up with a pair of FKS 18's (doesn't think he wants to part with those). Not a god damn thing wrong with these so please someone buy them.
Asking Price: Skis only - $300