My phone volume was on so I heard the 5 second ikon ad which said: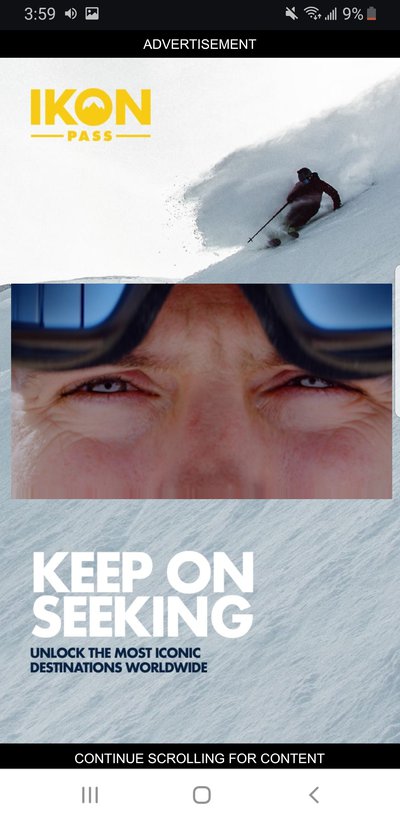 "We've always been seekers and we're gonna set the first tracks."
Anyway, could someone edit this audio into the beginning of this video? It would be hilarious and show the real purpose of the ikon pass. Also if you could place Ikon logos over everyone in line on the cattrack I'll paypal you 5 dollars.
https://www.newschoolers.com/videos/watch/938680/Snowbird-Utah-Powder-Panic-Skiing-Big-Crowds-Deep-Powder-Frenzy