So a few days ago
@

Thomasarivkin1
dropped me a line that my old home mountain Schweitzer was going through a development process. I checked into it and was struck by the demolition of the legendary double chair- Snow Ghost. Snow Ghost could very well be the sketchiest double in North America. It is 15 min long, has an elevation gain of about 1750 ft and in some places is reportedly 80ft in the air.
Like most things of the past, we use physical relics to help recall fond memories and how they have shaped us today. Snow Ghost was not only a 47 yr old chairlift. It was a right of passage and testament to the ethos of being a Schweitzer skier. To access the exposed and sketchy cliff lines of lakeside chutes or the tight and steep as hell trees of Sibera and Pucci Chute you must grab a buddy and board this special double with no safety bars or detachable high speed luxuries. Just you, the chair and a middle pole to hold on to.
The 15 min ride starts out pretty mellow whisking you along though the forest with the typical lift line run below with lots of side booters etc to watch, cheer and heckle. This is typically pretty sheltered from the wind and is a good time to chat and discuss plans for the next run etc. Then suddenly, the slope gives away to your left and you are careened 80ft over a gully with only the midway loading station to keep your bearing from the dizzying heights below you. Nobody ever gets off at Midway, its more of a break to touch solid ground again for a second before being hoisted back into the air. This is often the most brutal and exposed part of the ride. A straight shot up the fall line, often with zero visibility and screaming cross wind as you disappear into the grey nothingness. There is rarely any talking now, just keep your head down and try to keep your core warm in a sort of silent meditation while the snow builds up in your lap. Suddenly, top tower materializes out of this grey void giving you just enough time to get your poles together and unload.
This is what it means to be a Schweitzer skier. No matter how brutal or crazy the conditions are, you are out there with your crew ripping it up. Many days the visibility is so bad you rely solely on muscle memory to get across the ridge to the trees, a line of you and a few friends like a highly trained unit. Each person just knows exactly what to do and where they are. The reward of course is acres of some of the steepest and gnarliest trees that wont get skied out for weeks. Places so tight that a single loss of focus will catch a tip and send you headfirst 20 feet down a chute bouncing off frozen snow covered trees before being buried face first in the powder.
Farewell Snow Ghost. Some of the best moments of my youth have been on or accessed by your cold metal frame. Your merciless exposure, long run time and scary heights acted like a guardian to keep the Jerries away from some of the best and hidden away runs in America. You also shaped generations of skiers who will collectively miss you in their own way.
(Random Internet Photos)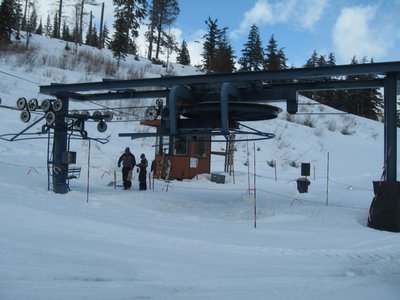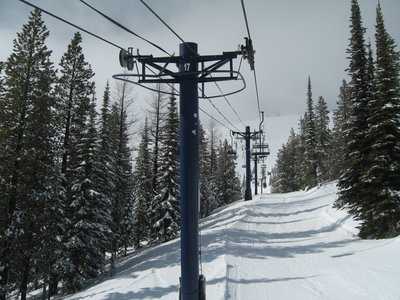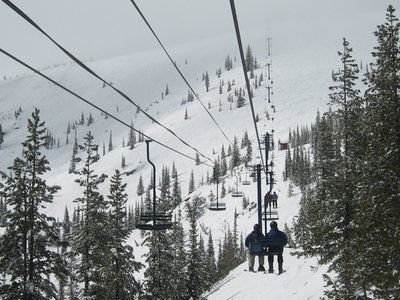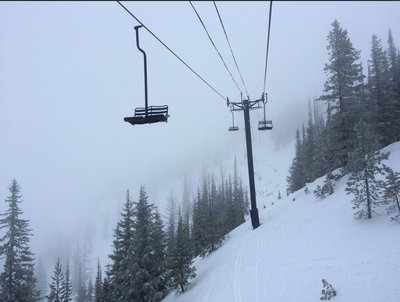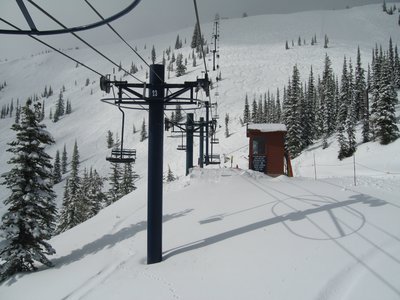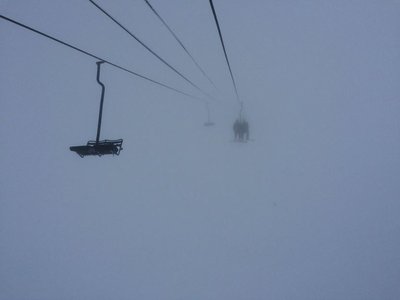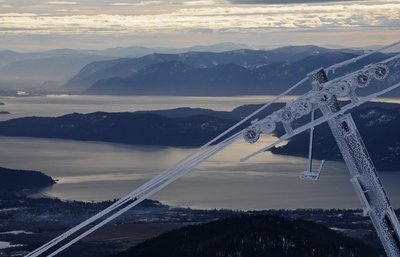 **This thread was edited on Aug 23rd 2019 at 2:39:42pm