Here's a few, I'll try n keep it brief
Took a co worker and his girlfriend salmon fishing after work and were having no luck. Then his girlfriend had to pee and hung her ass over the transom an all the sudden. Fish on. I said. coho always bite on a full moon.
Next. Was fishing on the satsop during a flood and thought I had a big tail hooked chum. It went all the way across river. Down to the tailout and was pumping upstream and said, I'll just snap it off. Started walking backwards with my thumb on the spool and when the fish got in the shallows, it spooked and I ran back and it was laying there squirming on its side. It was 50lb class chrome bright king with sea lice. Couldn't keep kings so let it go. I'm shaking just thinking about it.
Next. Almost dark and had 1 herring left about 11" and tossed it over and at about 30' it stopped, set the hook and a half hour later and along ways from were it was hooked finally got it in the net. It was roughly 32lb. My biggest salt cought king. I have a pic of this one.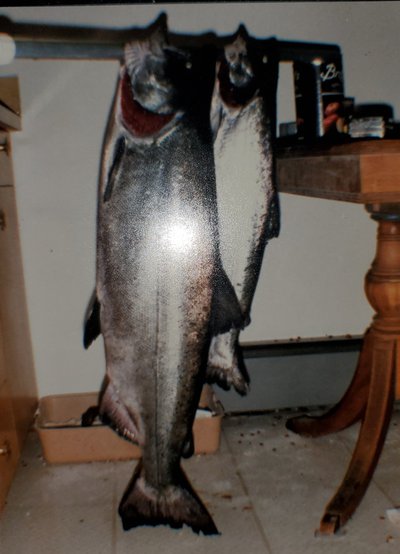 This one I read. It was a very long story about a guys dad who was fly fishing in the cascades. He finally got it into the shore and was a 20-25lb trout. Looks like a brook trout. Here's the pic .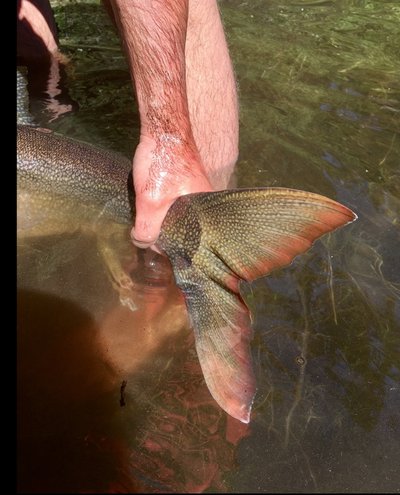 If you want to read the story google hilakers big fish. Then press images and look for the above pic
**This thread was edited on Jul 26th 2019 at 8:06:01pm
**This thread was edited on Jul 26th 2019 at 8:28:58pm
**This thread was edited on Jul 26th 2019 at 8:30:13pm