Hey all,
I dont know when ill be able to rip hard again due to some injuries and traveling plans. So im hoping to sell my hard charging setup and possibly fund a tech setup or travel.
These are the 2017 Blizzard Rustler 11s, easily the best ski ive ever skied and I rode them like that so they have some wear. You can see one gnarly gauge from doing a fourteener on the right ski in the bottoms pic, filled professionally at Evo. All cracks, scratches, gapes, or holes were filled professionally because I loved these things. very limited topsheet chipping which is amazing for 2.5 seasons of use. They are on their third mount, but the touring binding is a small and can be adjusted to many boot sizes so you wouldnt necessarily have to get them remounted. The bindings have only one season of use on them, they're sturdy as fuck and can rip inbounds and backcountry, perfect for the ski. BCA cut skins can also be included for a fair price, but I may try and keep em for my next setup.
Please let me know if you have any other questions, I would like for these to go to a good home. Im looking to get $350 for the skis and bindings. I may be open to trades as well.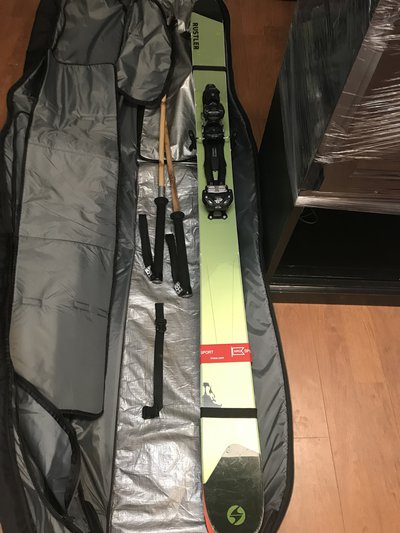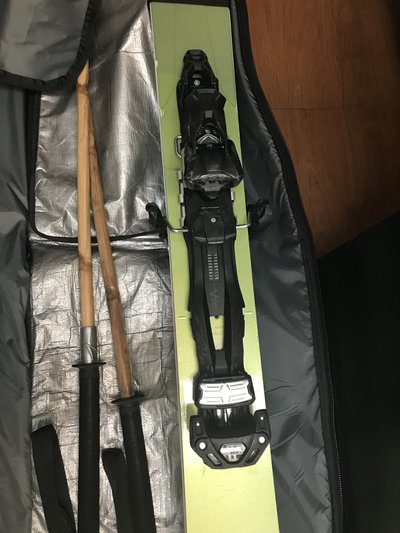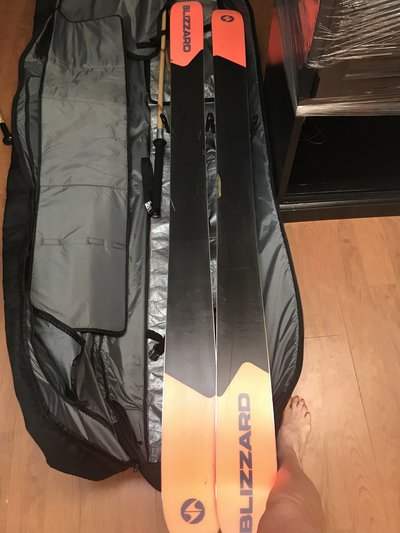 **This thread was edited on Jun 25th 2019 at 7:43:04pm
**This thread was edited on Jun 29th 2019 at 8:08:58am
**This thread was edited on Jul 5th 2019 at 8:27:30am
**This thread was edited on Jul 11th 2019 at 10:08:12am