Was given these to me as a gift from Bobby Brown himself. They are ProPipes that were made specifically for him, but the graphic is from the Salomon Suspect, which makes it even better. There really is no other ski like this in the world. Unfortunately, they are too tall for me and I was only able to ride them twice. They are in perfect condition!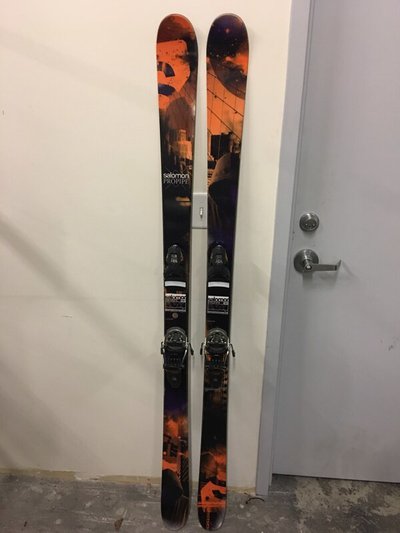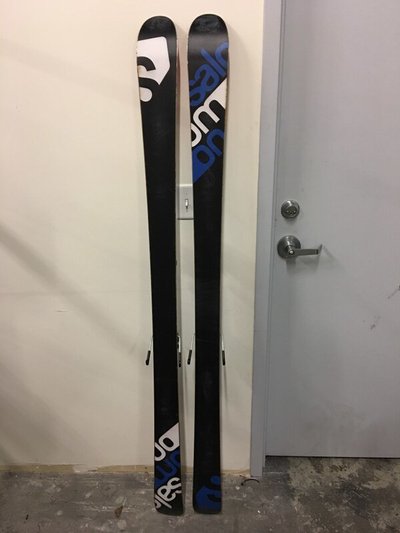 Size (cm) 181
Tip Width (mm) 122
Waist Width (mm) 85
Tail Width (mm) 112
ROSSIGNOL FKS 140 BINDING
I transferred them from a different pair of skis, so the bindings are used, but work perfectly.They are sized for a 28/28.5 boot, but can easily be redone to fit any boot size. These retail for $425 new.