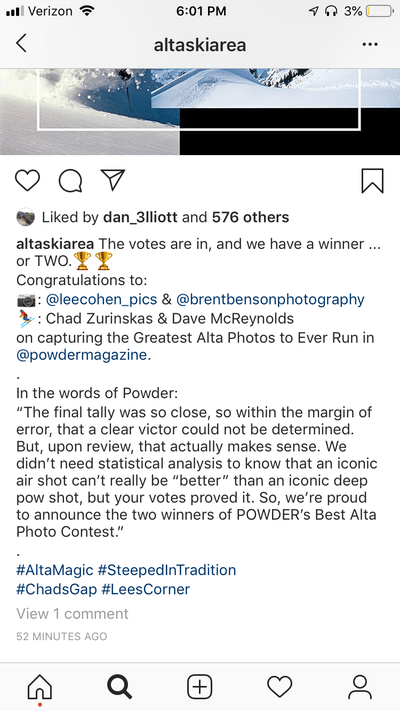 Honestly this seems like the best way they could have handled it. No rigging, no anger, just two iconic pictures (one much more iconic than the other) getting the recognition they deserve.
What are your thoughts?
Did Lee Cohen use his Alta influence to sway the competition?
Did Everlast sneak into the Alta offices and burning the servers in an act of corporate espionage to close the competition and save the holiness of Chads gap?
Did MFM stop Giray and Nick Gaper from hitting Chad's?
the world may never know
**This thread was edited on Feb 27th 2019 at 1:22:56pm